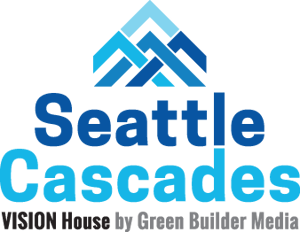 Green Builder Media has joined forces with CR Herro, VP Innovation at Meritage Homes, and internationally renowned architect Stace McGee to design and build the VISION House Seattle Cascades. The goal of the project is lofty: to redefine sustainability and set a new standard for building green in the current marketplace by blending sustainability, quality, durability, intelligence, and wellness—all at a reasonable price point.
In this webinar, Herro and McGee will discuss the building science, sustainable design, and green building features of the VISION House Seattle Cascades. The off-grid, net-positive, healthy home optimizes demand-side energy management and incorporates of the most advanced green building products, systems, and technologies available on the market today.
The webinar will also address the outdated price per square foot valuation metric and how we plan to more appropriately measure full cost through quality, performance, resilience, and environmental impact.
Tuesday, December 17, 2019
1:00 Eastern
---