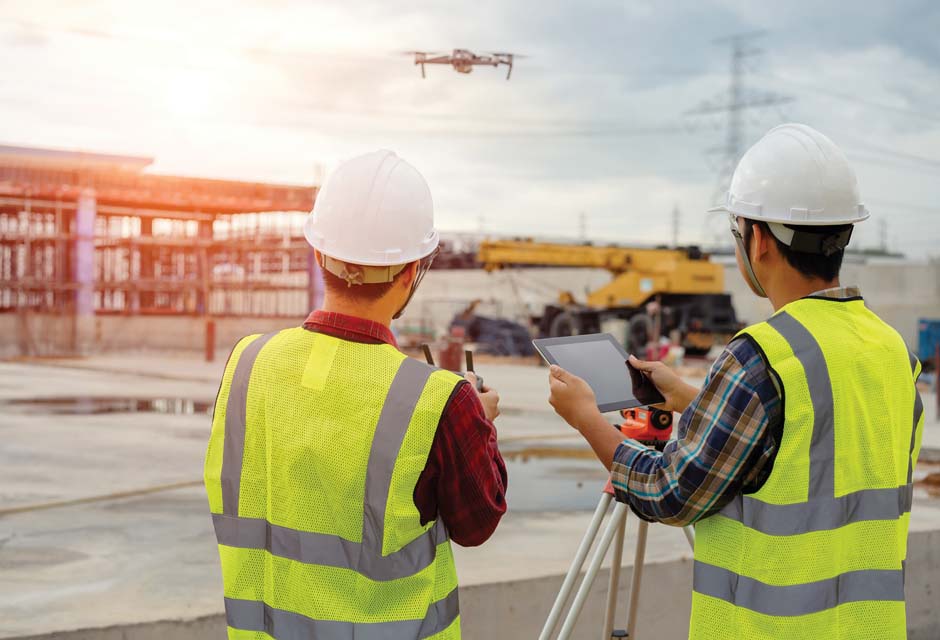 By improving site surveillance, worker safety and resource management, this flying robot technology could make construction greener and more efficient than ever.
Drones, once a hobby for a few enthusiasts, are now prominently featured across a number of professional fields. Today, delivery and cargo drones transport goods across increasing distances, military drones spy on enemy combatants, and ag-drones engage in precision farming.
More than any other industry, however, drones are being put to use on construction worksites, with their use surging by 239 percent from 2017 to 2018, according to drone software manufacturer DroneDeploy. Infrastructure work now makes up 35.5 percent of professional drone use, far ahead of the next two biggest drone-using industries, agriculture (25.5 percent) and transportation (10.2 percent).