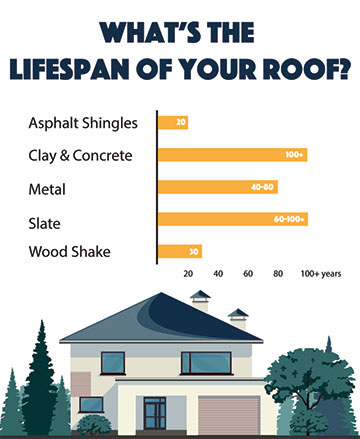 Yes and No. Metal has an excellent track record, and great recyclability, but it's not the only durability play.

In the U.S., if you want to find out the real scoop on a building product, you often have to look outside the industry, which is notoriously weak on self-assessment and R&D. But homeowner insurance companies know where the biggest risks are in homes. So they look long and hard at roofs.
Example, here's State Farm insurance on metal roofs:

Advantages of Metal Roofs
Longevity. Metal roofs can last 40 to 70 years, depending on the material. Traditional asphalt roofing materials have an estimated life expectancy of roughly 12 to 20 years.
Durability. Some metal roofs can sustain wind gusts up to 140 miles per hour, will not corrode or crack, and may be impact-resistant (depending on which metal you choose). In addition, metal roofs don't need the periodic costly maintenance that other roofing materials often require. However, they should be inspected periodically to make sure no repairs are required.
Safety. Metal roofs will not spark and ignite into flames during a wildfire or lightning strike.
Energy efficiency. Metal roofs reflect solar radiant heat, which can reduce cooling costs by 10% to 25%.
Environmentally friendly. Metal roofs not only have 25% to 95% recycled content, depending on the material used, but are also 100% recyclable at the end of their life as a roof. In contrast, most shingle tear-off waste ends up as part of the building-related waste stream – up to 20 billion pounds per year.