A Grand Plan for Greener Living

Erin Arrington
4 min read
From its community-wide elements to the design of its homes, Sonders Fort Collins shows that you don't have to choose between comfort and conservation.
Sonders Fort Collins, an upcoming development in Fort Collins, Colo., is creating a community that marries the goals of connecting residents to nature while minimizing their environmental impact. In both the design of the individual homes and community-wide design elements, Sonders will utilize innovative strategies as well as tried and true methods of minimizing its carbon footprint.
Those who prioritize connection to natural spaces often end up purchasing larger parcels of land with expansive yards. Not only do these yards require more resources to maintain, but they're often only used minimally and, on a larger scale, increase the need for gas-powered vehicles as a primary mode of transportation. In contrast, Sonders demonstrates that it's possible to live among green spaces without enormous private yards.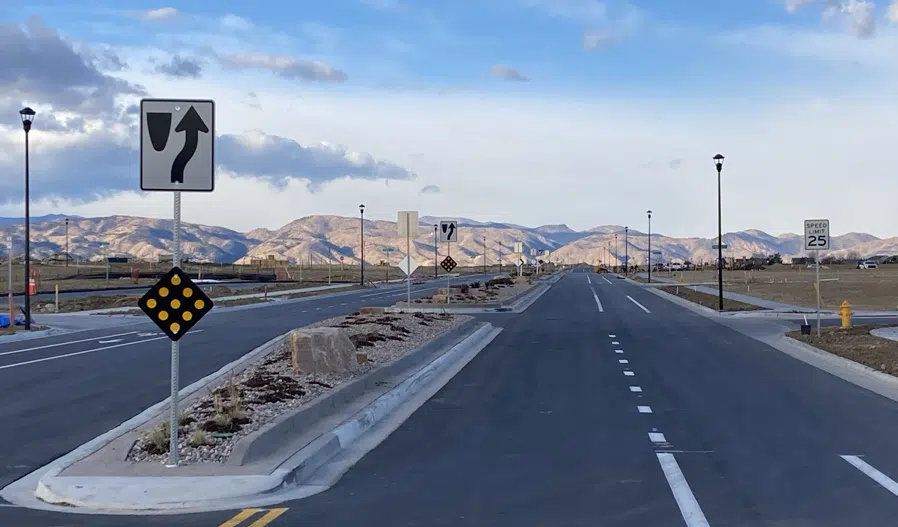 Sonders will be located in northeast Fort Collins, one of the least developed parts of the city. The new development aims to eventually connect its trail systems to trails outside of the community.
The community has a strong emphasis on walkability and is woven with an abundance of paved trails that connect each "pocket neighborhood" to other neighborhoods and amenities. Additionally, the walkways will have multiple connection points to the areas surrounding Sonders.
Northeast Fort Collins, where the community will be located, is one of the least developed areas of the city. "The city of Fort Collins has about 45 miles of paved multi-use trails throughout the city," Paul Herman, Thrive Home Builders' development manager, says. "So whether it's a walking, pedestrian path or bicycle path, rollerblades, jogging, what have you, you're not anywhere near vehicular traffic. And the ultimate goal, or one of the ultimate goals of the trail system, is that when the city of Fort Collins' trail system catches up in the northeast part of the city, to have connectivity directly to that at one or two points."
Saving Water Through Interconnected Irrigation
Sonders will run on two parallel irrigation systems through which the developer hopes to cut down on overwatering and other waste. The irrigation will also have the ability to be monitored online to detect any potential leaks or anomalies in the systems.
The landscaping of the community will feature native plants and pollinator-friendly plants, as well as multiple strategies for cutting down on the water needed from the get-go. Open spaces will utilize dryland grasses, and the development has chosen xeric shrubs, both of which will minimize the need for turf grasses throughout Sonders.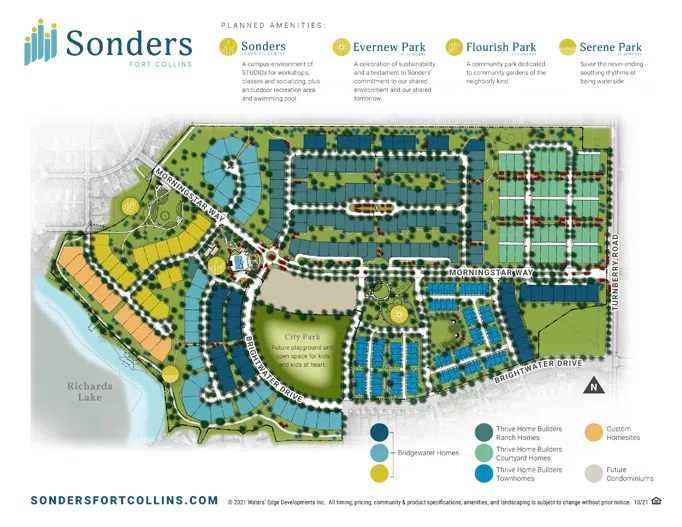 The amount of turf grasses needed in the community is reduced by the design of the pocket neighborhoods, which have minimized setbacks to ensure the home footprints maximize the lot coverage. The minimized yard sizes are countered by the green belts, which are strategically placed so that as many homes as possible either front or back to an open, green space.
"We really tried to maximize the footprints on the lots themselves to reduce pervious area and reduce the need for a lot of irrigation or over-landscaping, if you will," Herman said. "Because the reality is, a larger and oversized front yard – and you can kind of see this in older neighborhoods when the city wasn't land constrained and the city wasn't water constrained – you see these large front yards and they look nice, but there's really no purpose other than drinking way too much water."
Opportunities for Community Connection
A key part of the Sonders Fort Collins mission is to promote connection among residents community-wide. A central feature of the development is Sonders Learning Center, which the development envisions as a multipurpose space for social programming and activities such as yoga and art classes. Additionally, Sonders is building a partnership with nearby Colorado State University's lifelong learning program and hopes to host extension classes at the learning center.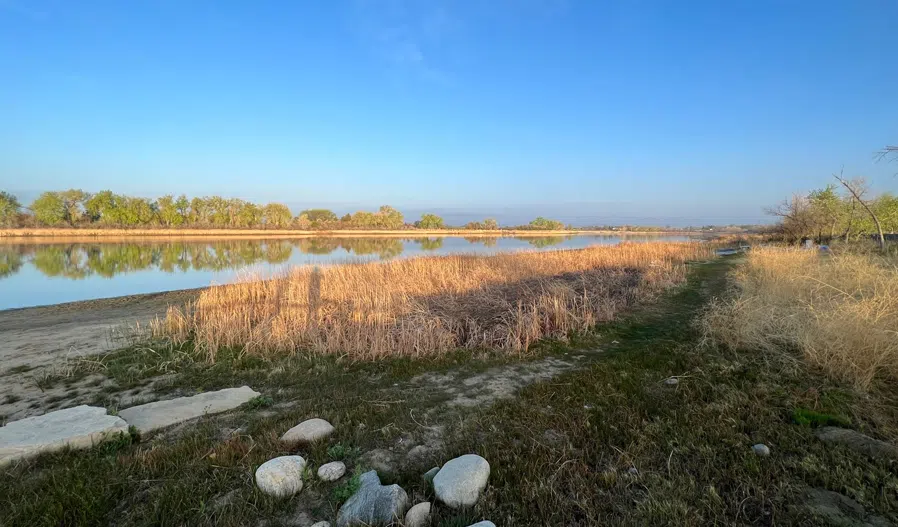 Richards Lake is a unique feature that will provide residents direct neighborhood access to a recreational lake.
The community has multiple parks throughout the community, including Serene Park. This park lies along the shoreline of Richards Lake, a lake that borders the west side of the community. Residents will be able to use the lake for fishing, as well as for non-motorized water toys such as kayaks, canoes, and paddleboards.
Flourish Park, which is also on the west side of the community, will feature a community garden, as well as hardscape spaces for food trucks and other events. Finally, Evernew Park is more centrally located in the development and will include a community garden, native wildflower planting, and butterfly pollination planting. Overall, Sonders aims to build an ample amount of spaces where play and casual social interactions can flourish.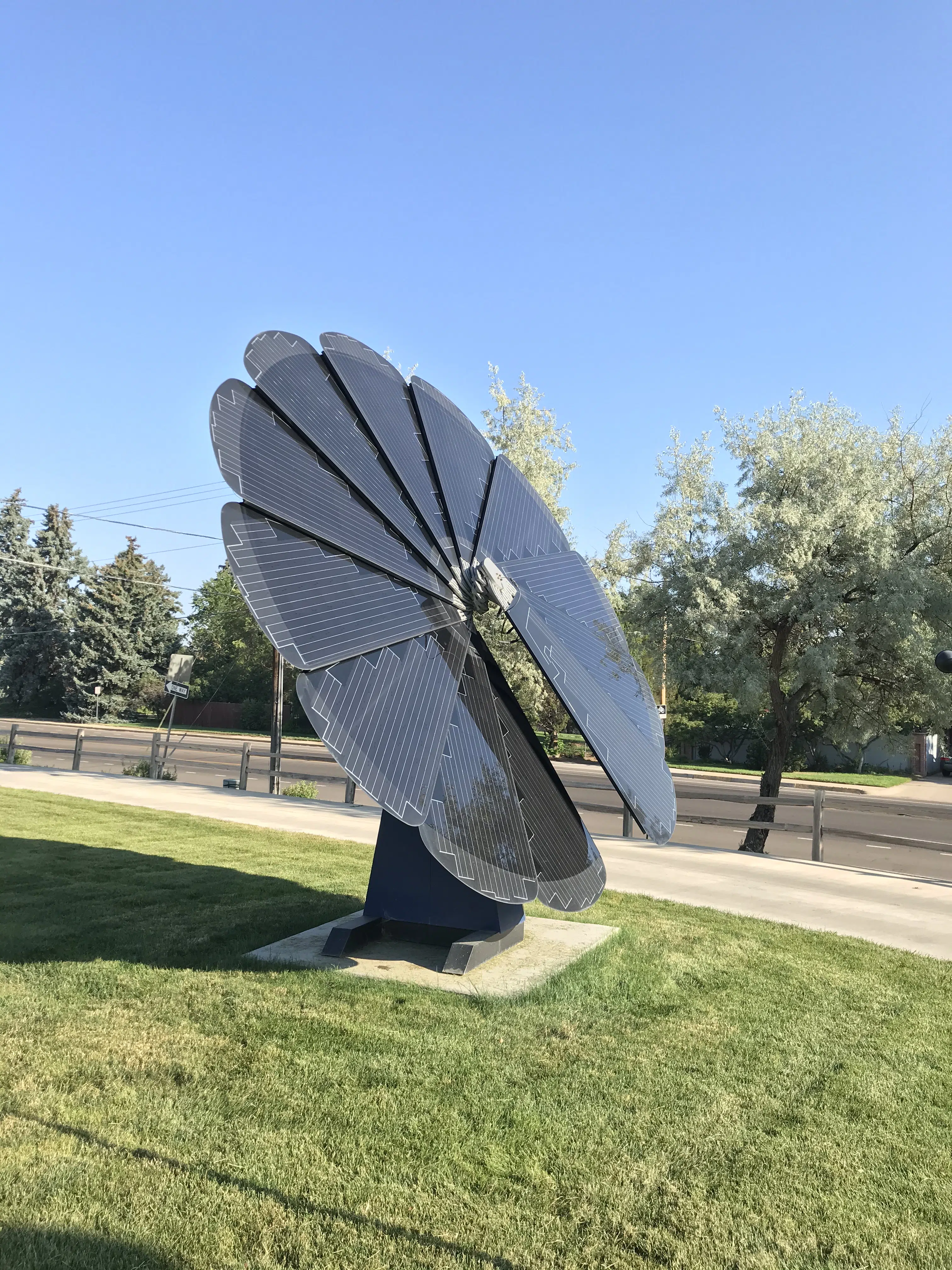 The solar flowers at Sonders, one of which will be at Evernew Park, will be similar to this solar flower in Greeley, Colorado.
Finally, Sonders will feature three solar flowers that will generate clean energy for the community while making a statement about its priorities. Herman says the flowers act as functional art–the 'petals' open and rotate, following the sun and maximizing the amount of energy that can be captured and stored.
Building Ultra-Efficient Homes
The development will include a mix of age-targeted and age-restricted neighborhoods for ages 55+. In line with that, all homes will include standard features that promote aging in place, including 40-inch hallways, comfort height outlets, and single-story floor plans.
"Our goal is to provide a livable design without making it seem like an active adult home," Eric Sung, Thrive Home Builders' director of design, says.
Thrive Home Builders will provide three styles of homes for the community, all of which will be electric-powered with solar backups. The homes will also have an increased electrical capacity to accommodate electric vehicle charging.
In addition to utilizing clean energy sources, the homes will be built using insulation and sealing techniques, as well as windows and doors, that create a 'tight envelope' and reduce the homes' energy consumption overall.
May 27, 2022 2:27:39 PM · 4 min read
---

Erin Arrington is a freelance writer and editor who covers sustainability initiatives throughout and beyond Alaska.