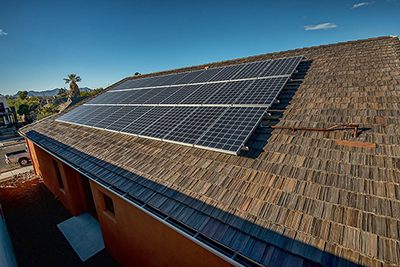 When builders raise the roof these days, they choose from many more options than just 20 years ago.
Formerly, they selected among unsustainable, impact-resistant asphalt tiles, wood shake roofs vulnerable to fires, and energy intensive tile roofs. Now, however, they have the ability to choose sustainability and durability—all at the same time.
Practical building weighs both green responsibility and risk. Just as some extremely durable roofing materials aren't eco-friendly, some "eco-roofs" present impractical risk. Risk matters, both to the buyer and to his or her home insurance provider. Premiums are based in large part on the amount of risk posed by a home. The roof is one of the key components—wind and hail damage, usually to roofs, is the most common home insurance claim, according to the Insurance Information Institute (III).
That's why, when searching for green building solutions for a client, you should focus on impact-resistant roofing materials with a UL 2218 class 3 or 4. They'll provide durability for the house while fulfilling your environmental responsibility.