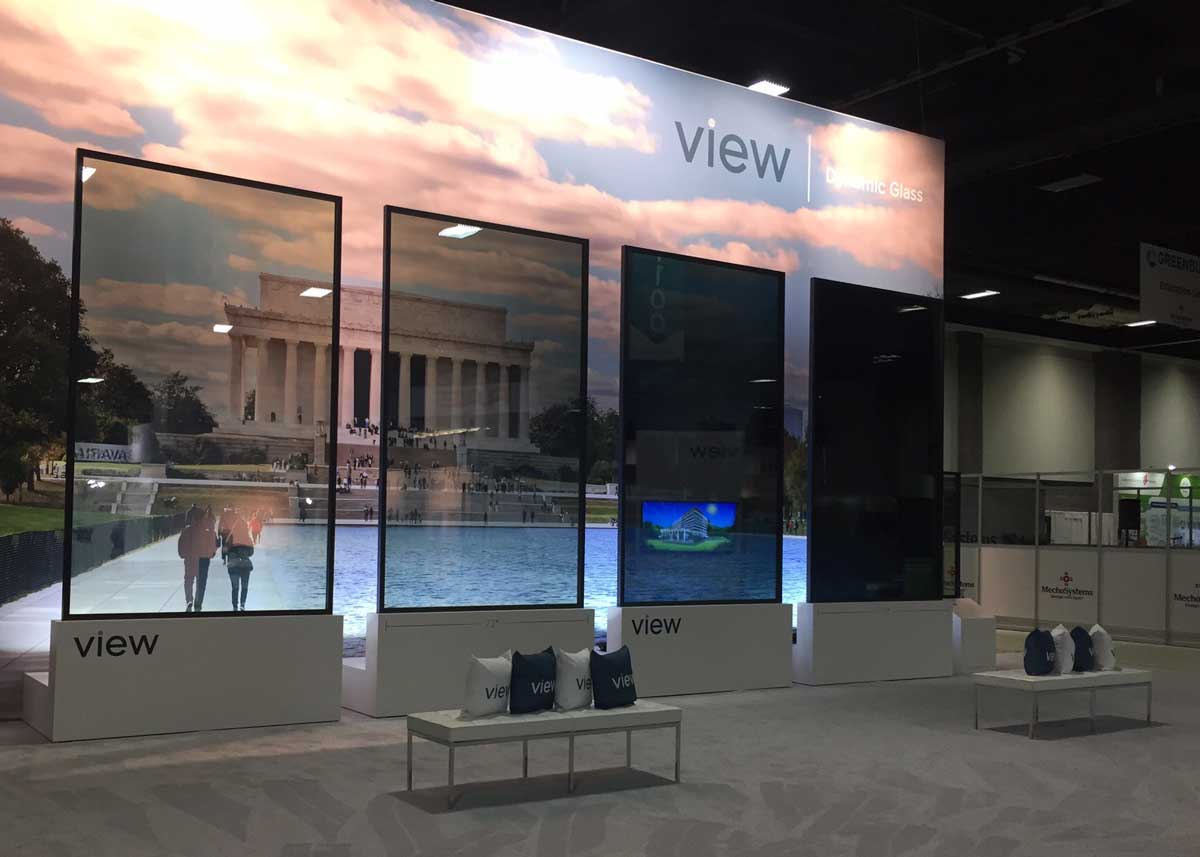 It's not by accident that people are stopping to gawk at this smart glass display at this year's Greenbuild, in Milpitas, Calif.
Smart glass just got a lot bigger, and View, a maker of dynamic glass, wants that fact to be as transparent as possible. At the Greenbuild show this week, they rolled out several sheets of the high-tech glass, measuring 6 ft. x 10 ft., the largest dynamic glass ever made available commercially.
Manufactured at View's facility in Olive Branch, Mississippi, the giant-sized glazings allows architects and designers to create expansive facades, while meeting building energy codes and standards.