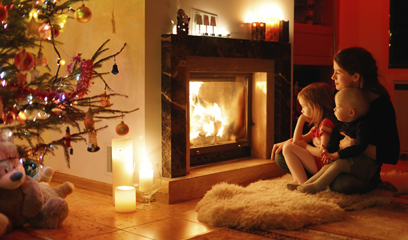 When the power goes out this winter, don't panic. With a little planning, you can stay warm and keep pipes from freezing.
Fireplace or Wood Stove
A wood fireplace or wood stove is a great way of heating your home when you have no electricity, many people maximize their use of fireplaces during the colder months while minimizing the use of heaters and furnaces. This saves energy and money while providing effective heating. For an open hearth fireplace, however, make sure you install glass fireplace doors (Schott makes some) Otherwise that hearth will waste energy whenever the fireplace is not in use. If you go with a woodstove, get a cleaner burning model with a fresh air intake.