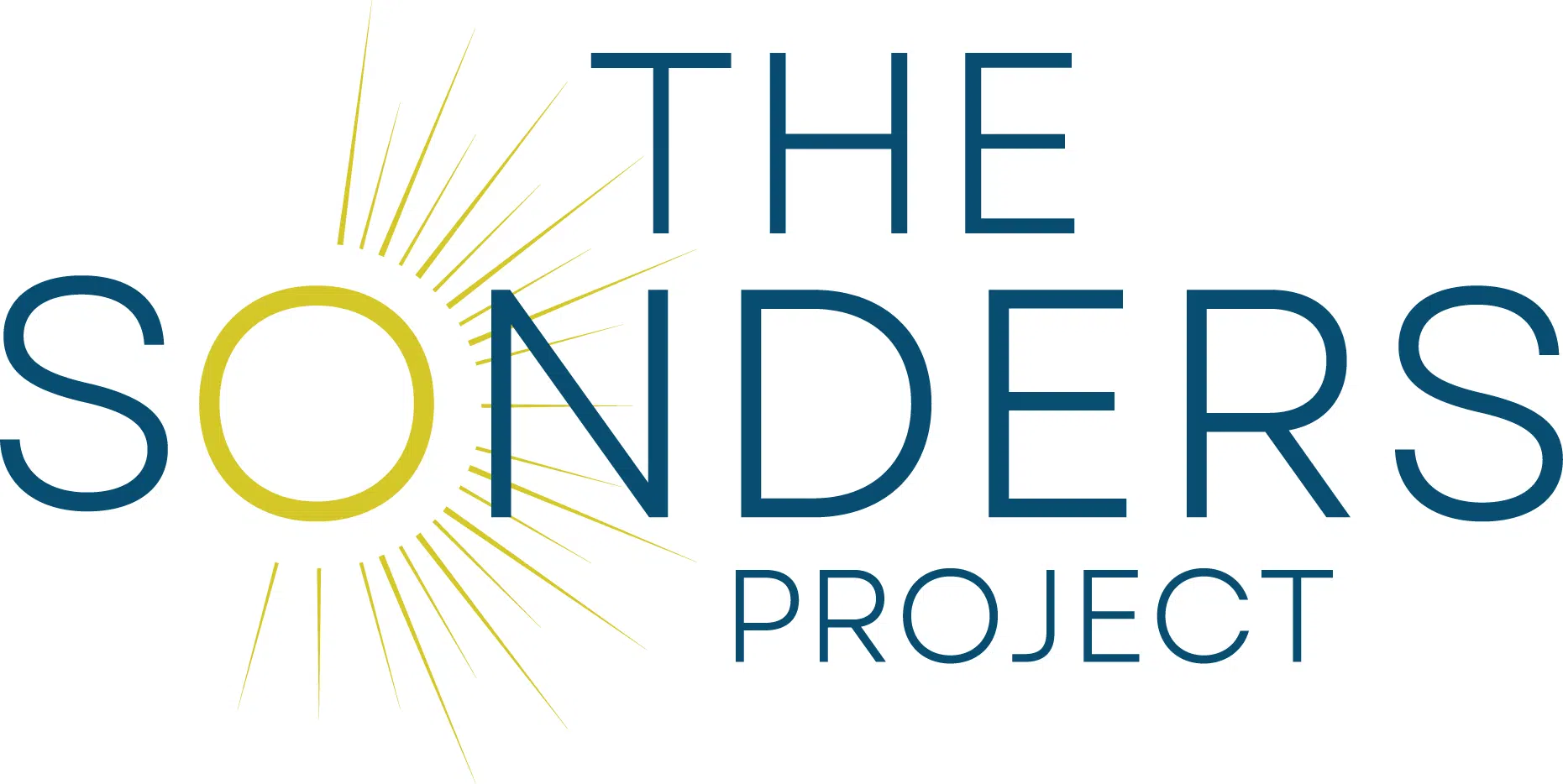 Mitsubishi Electric:
At The Sonders Project, Mitsubishi Electric will provide an all electric system to tackle the challenge of keeping residents comfortable year-round while keeping with the zero-carbon requirements of the community.
The homes in the Sonders community will be equipped with Mitsubishi's PVA/PUZ HA36 Hyper Heat ducted system and kumo touch MHK2 wall-mounted wireless controllers that are easy to read and navigate, and feature remote control. Mitsubishi's technology also includes air filtration systems that capture odors, allergens, bacteria, and other contaminants that impact air quality.
The 3D i-see Sensor also works hard to scan room temperatures and adjusts accordingly to maintain precise temperatures. Similarly, the inverter-driven compressors allow the system to use the exact amount of energy needed, and reduce costs by up to 40% compared to traditional systems.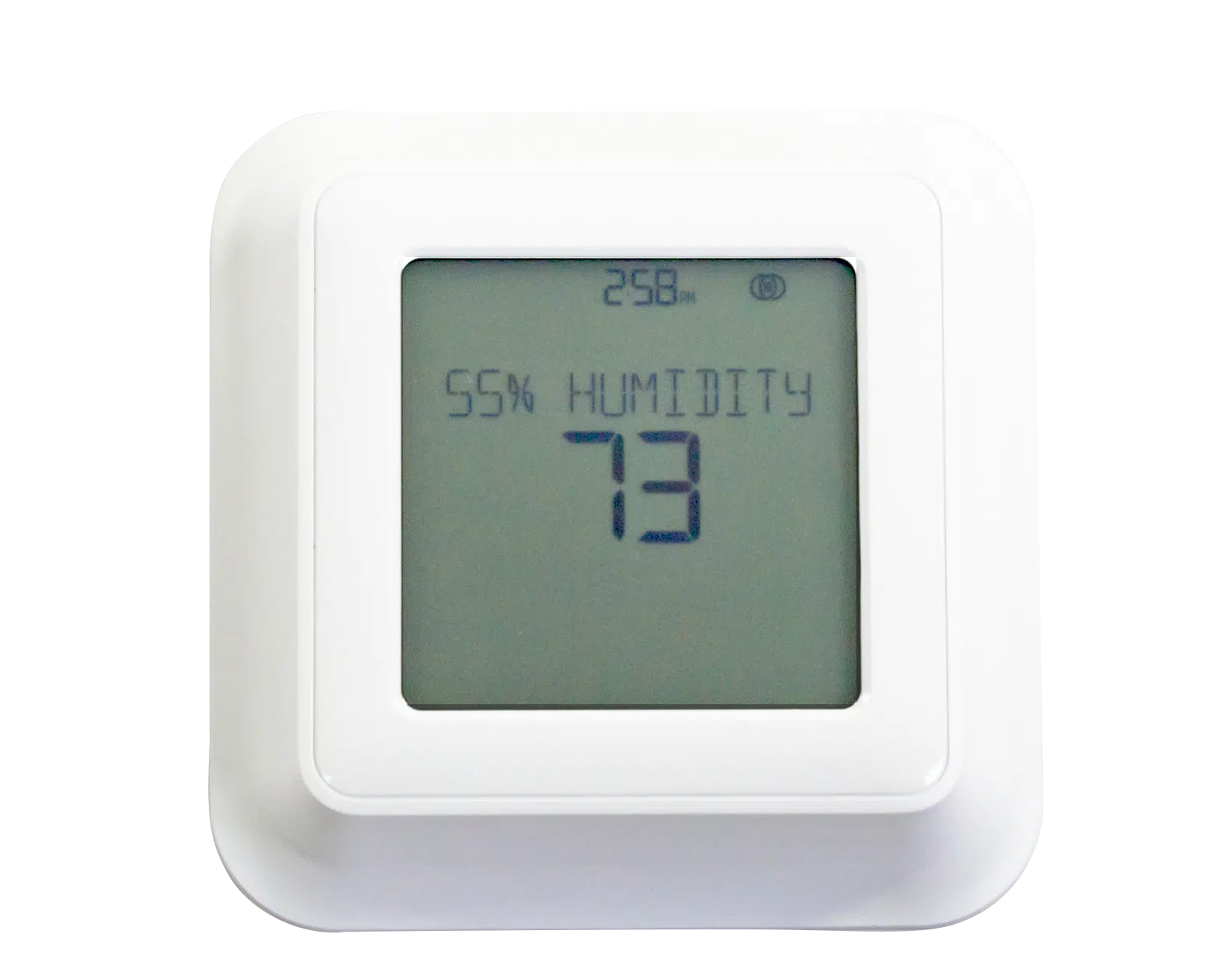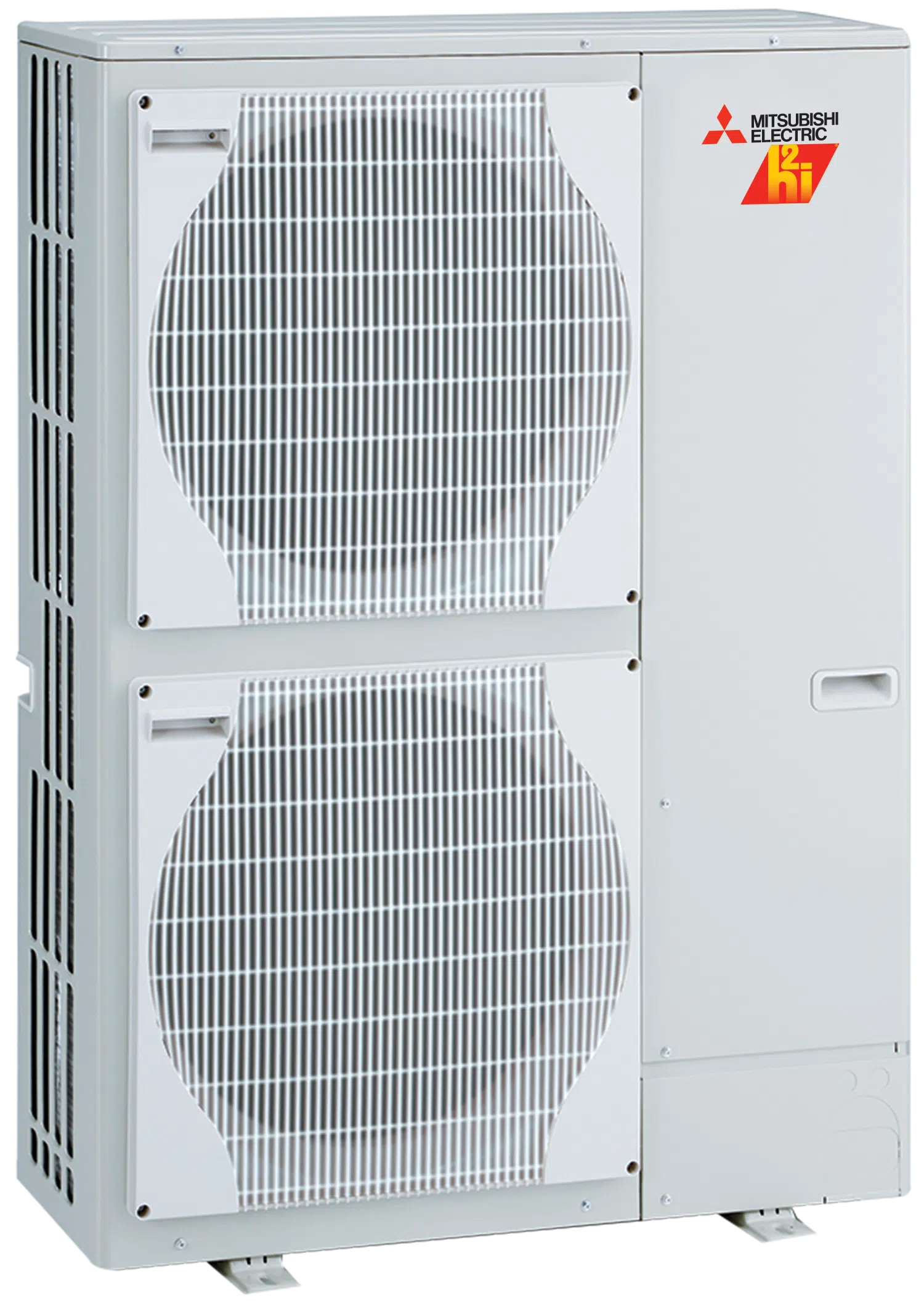 Sunnova:
Sunnova's SunSafe solar + battery storage systems will power each home to avoid the emissions from burning fossil fuels for energy. With the addition of the battery, homeowners will be able to store excess energy for cloudy days, nights, or in times of need.
The system has a 25-year warranty which includes maintenance, monitoring, repairs, and replacements. Through incorporating solar energy, each home will boast energy independence, low utility bills, and carbon neutrality.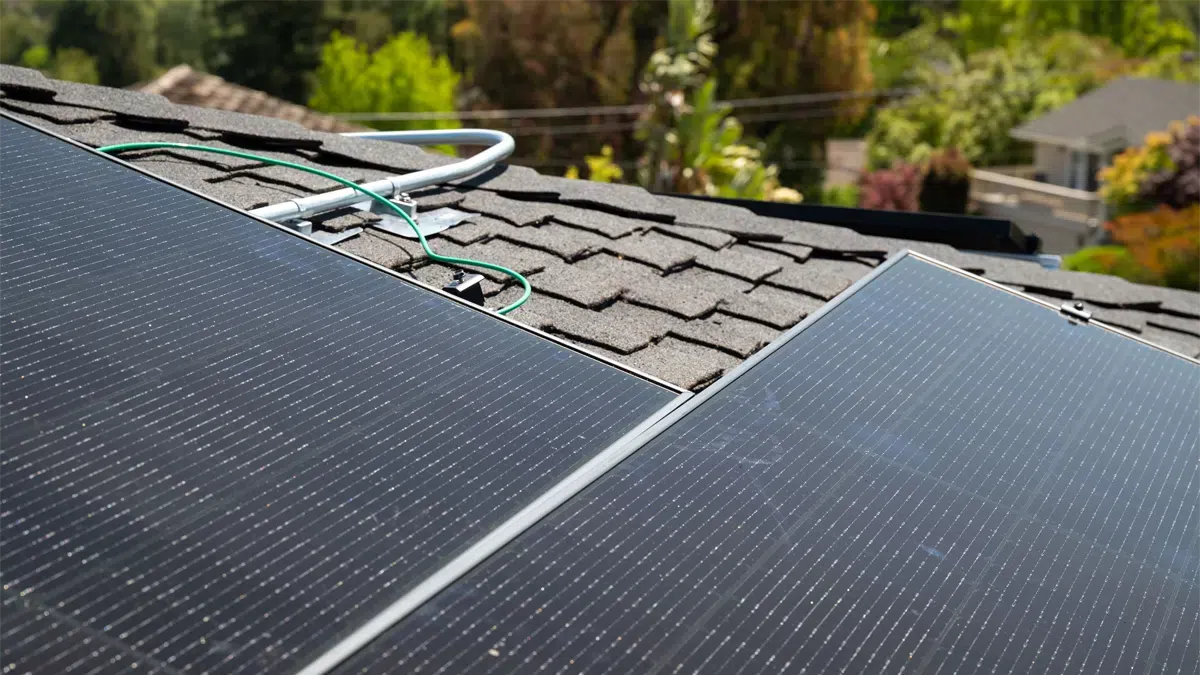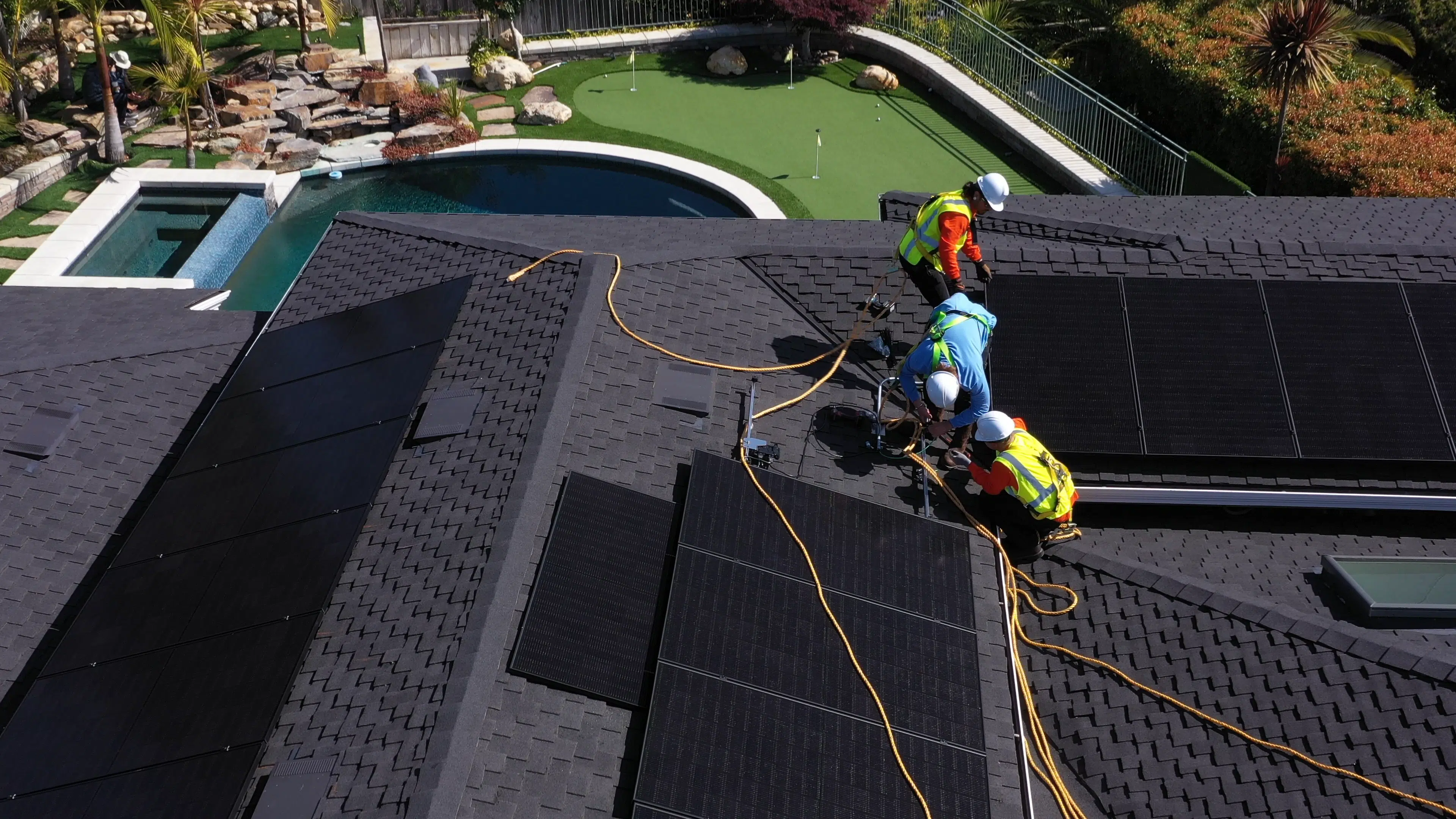 Phyn:
At The Sonders Project, Phyn is providing the Phyn Plus smart water assistant. As a company, Phyn acknowledges the increasing stress placed on our world's water supply and the damage water can do to homes. The product senses water flow with the high-definition pressure wave flow sensor and reports any abnormalities. It will detect leaks, automatically shut off water, and send alerts to a smartphone with the Phyn app. The system will also track water usage down to the hour and even delineate the use for each fixture, helping bring awareness to excessive water usage.
At The Sonders Project, many homeowners are expected to be frequently traveling and away from home. Phyn Plus will tell you when pipes are starting to freeze through the app so you can take action and prevent a pipe burst. Residents won't have to worry about their plumbing system as Phyn's solutions avoid the anxiety and cost of water damage in the home.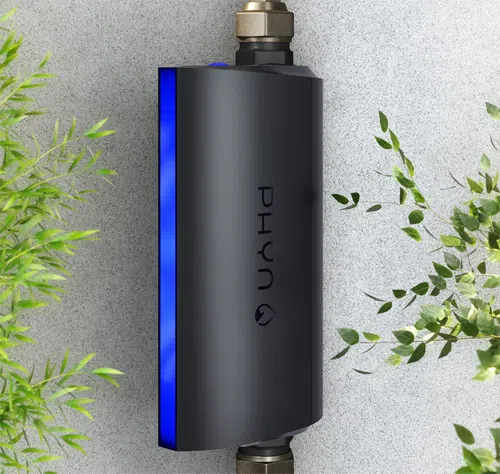 Whirlpool:
The new appliances at The Sonders Project were carefully selected to improve life and conserve water and energy. The homes will be fitted with a long list of KitchenAid and Whirlpool products for the kitchens and laundry rooms.
The products include:
KitchenAid® 36-Inch 5-Element Induction Cooktop, Architect® Series II
KitchenAid® 30" Double Wall Oven with Even-Heat™ True Convection
KitchenAid® 44 dBA Dishwasher in PrintShield™ Finish with FreeFlex™ Third Rack
Whirlpool® 2.2 cu. ft. Countertop Microwave with Greater Capacity
KitchenAid® 30-Inch 5-Element Electric Slide-In Convection Range
KitchenAid® 30" 1000-Watt Microwave Hood Combination with Convection Cooking
Whirlpool® 7.4 cu. ft. Front Load Electric Dryer with Steam Cycles:
Whirlpool® 4.5 cu. ft. Closet-Depth Front Load Washer with Load & Go™ XL Dispenser
KitchenAid® 20 cu. ft. 36-Inch Width Counter-Depth French Door Refrigerator with Interior Dispense
KitchenAid® 26.8 cu. ft. 36-Inch Width Standard Depth French Door Refrigerator with Exterior Ice and Water and PrintShield™ finish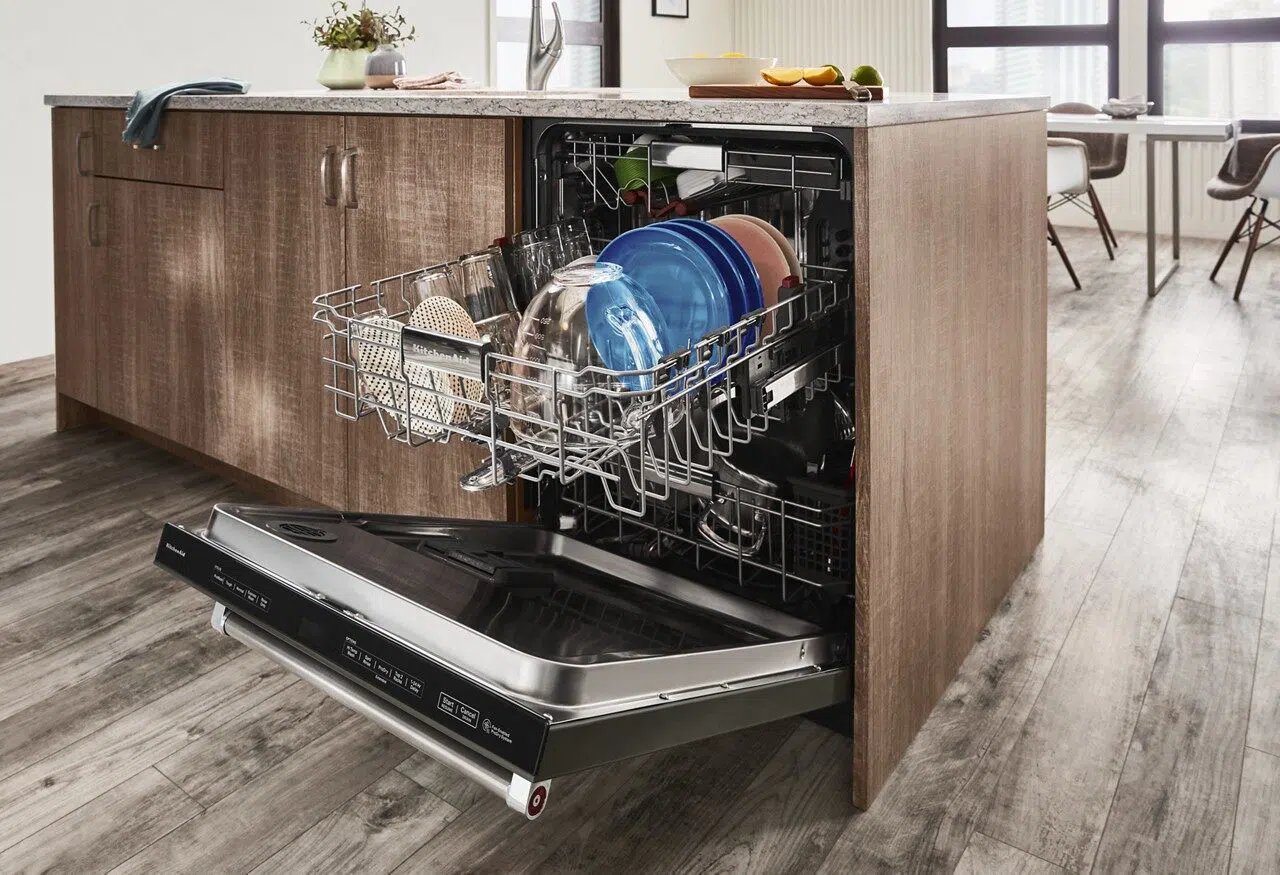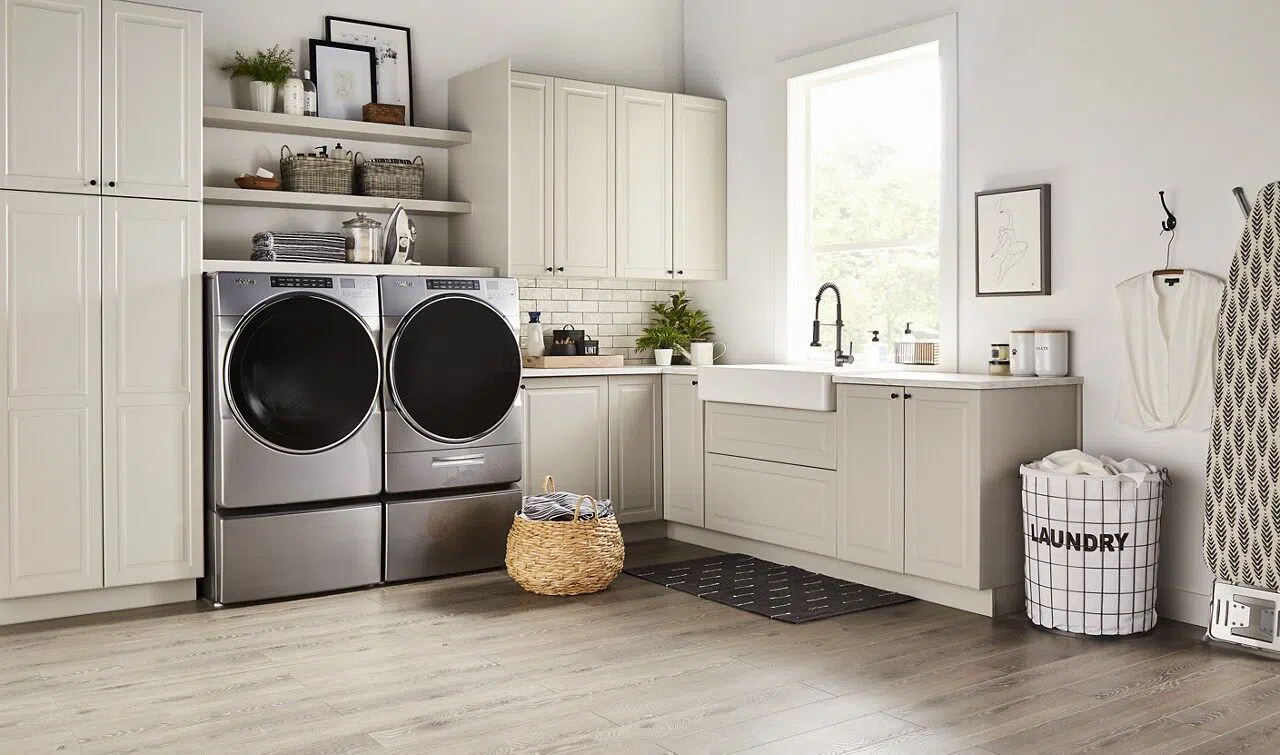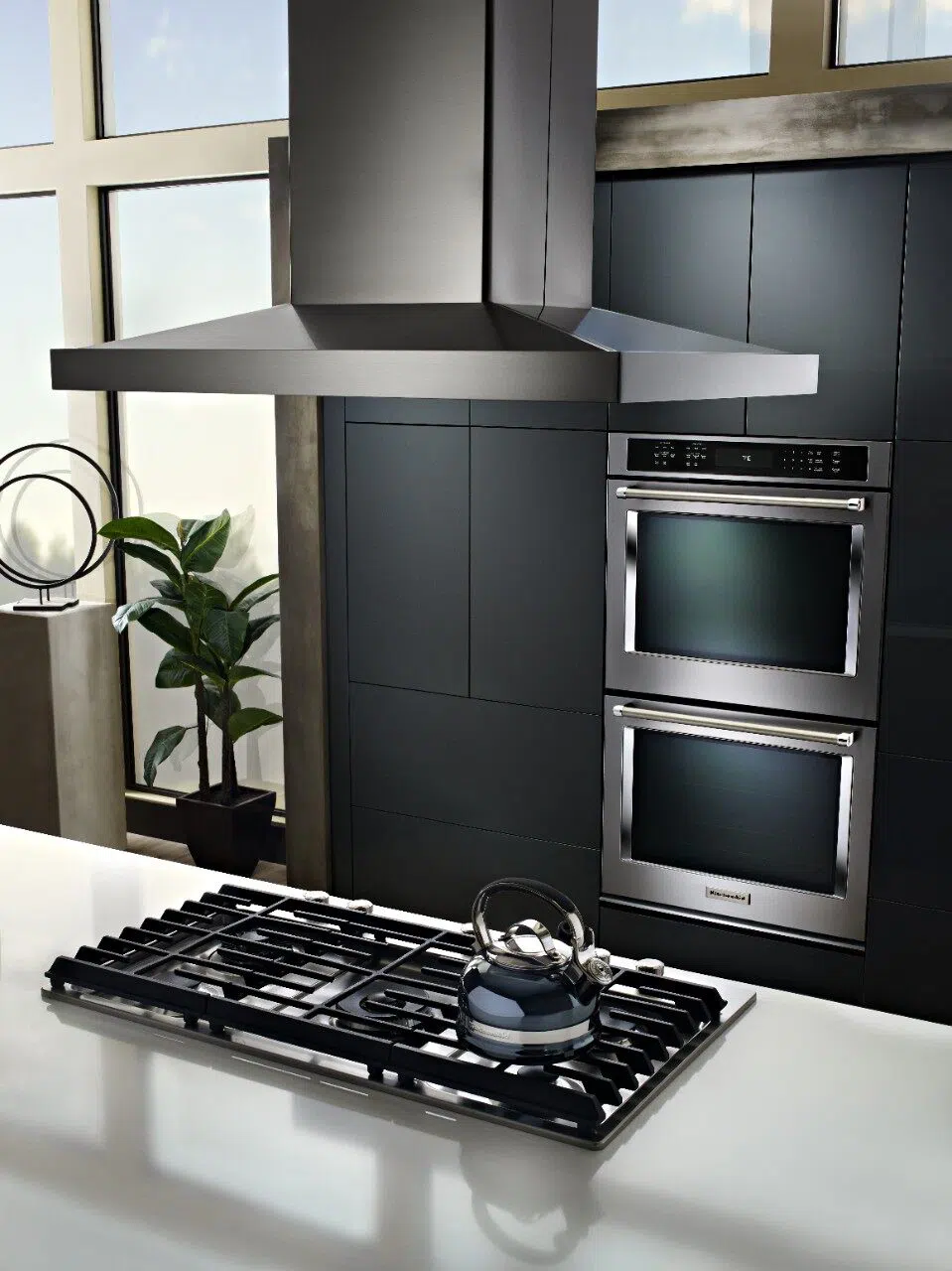 Owens Corning:
As a valuable partner to Thrive over the years, Owens Corning is providing the insulation needs for The Sonders Project. Specifically, the homes will be decked out with Owens Corning's ProPink Loosefill Insulation. The product is extremely versatile and achieves high-performance results in both walls and attics. It fits every cavity, installs quickly and is a cost-effective option for powerful insulation.
The High-Performance Fiberizing Technology allows consumers to reach the exact R-values needed while using less material. In addition, the ProPink insulation at The Sonders Project will keep residents comfortable, and heating and cooling costs down. The ProPink insulation is free of harmful chemicals and is resistant to moisture, fungus and mold growth.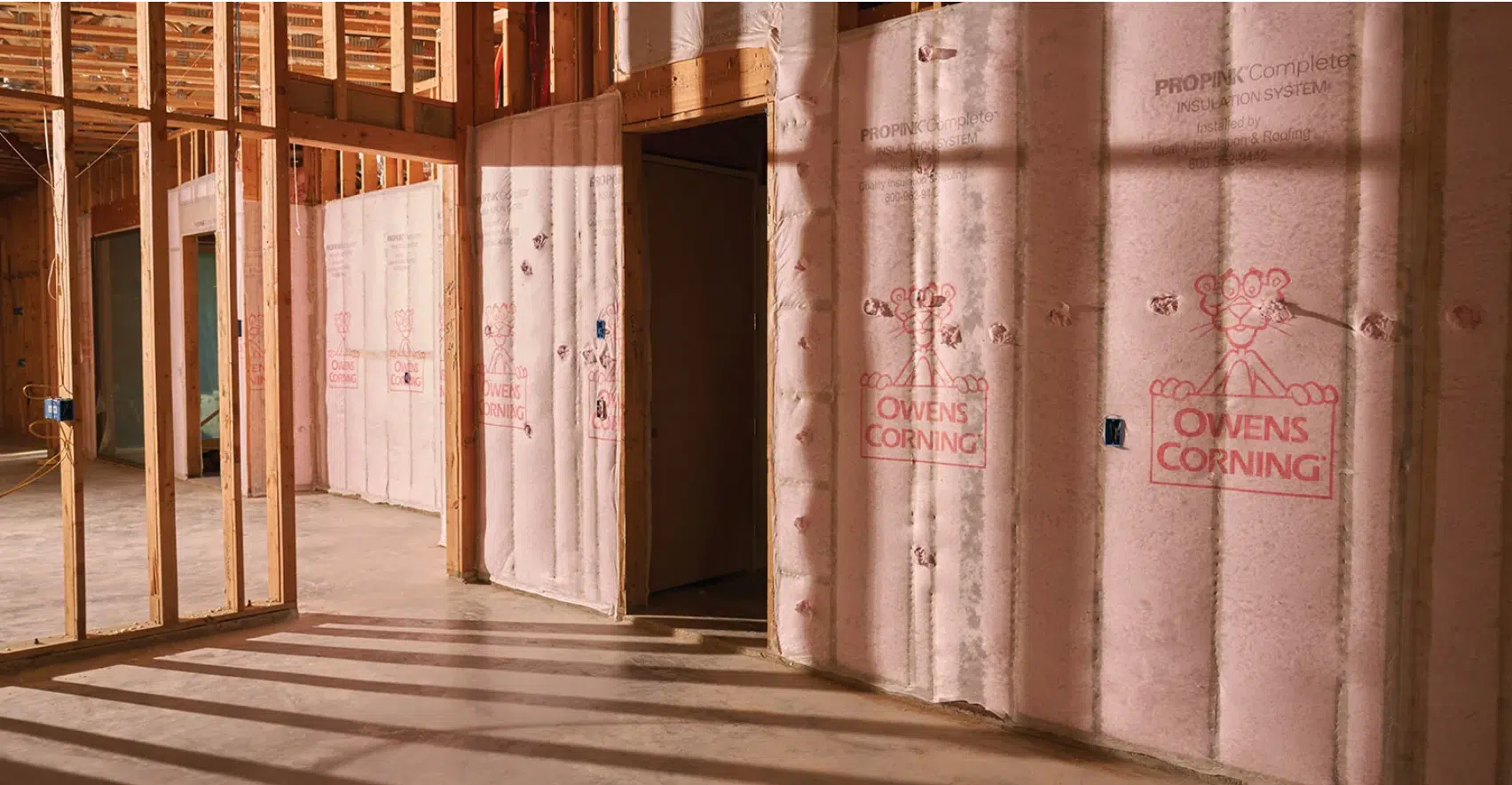 Aprilaire:
To create a healthy indoor environment, AprilAire is providing MERV 13 filters to filter out most harmful particulates such as pollen, dust mites, mold and wildfire smoke.
Additionally, Steam humidifiers will maintain humidity levels and aid in healthy air quality.
Lastly, AprilAire is equipping each house with a radon mitigation fan to remove radon from the soil surrounding the foundation to prevent the harmful gas from entering and accumulating in the homes.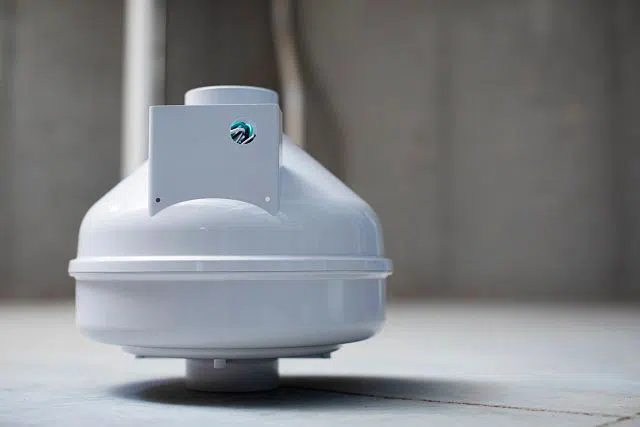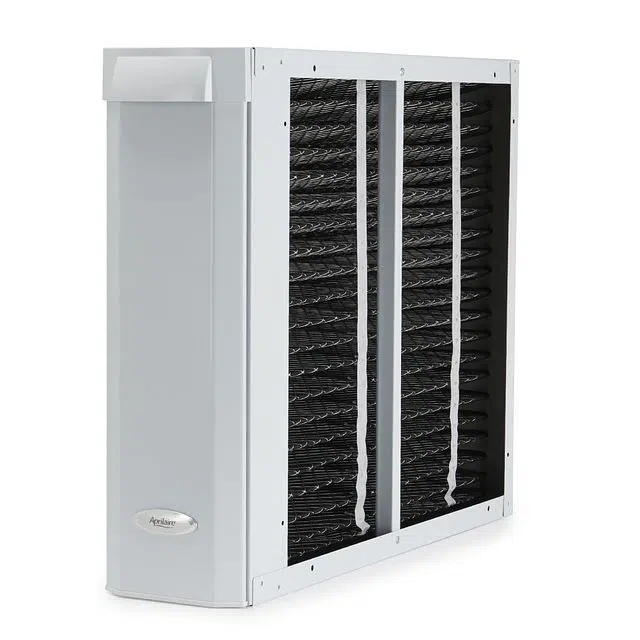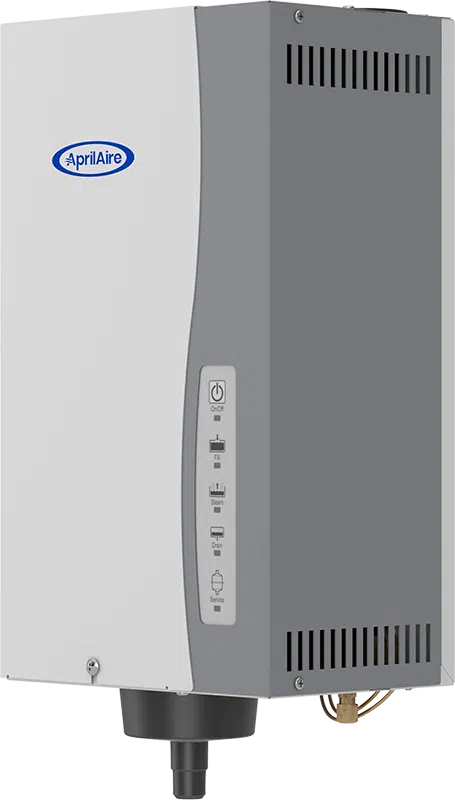 Panasonic:
At The Sonders Project, each home will be equipped with Panasonic's array of products to keep indoor air quality under control while maintaining energy efficiency. For example, the WhisperGreen vent fans and Intelli-Balance ERVs quietly remove polluted air and moisture from the home for improved IAQ, healthier homes and families.
The homes will also have Panasonic's Swidget switches. These easily integrated products simply replace a switch and contain interchangeable inserts to monitor things like IAQ, humidity and motion. This minimal upgrade adds smart home capabilities without the clutter.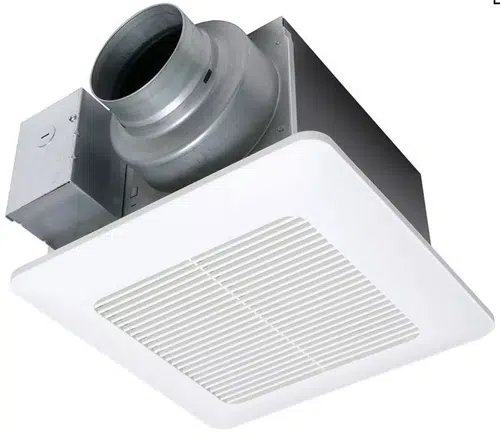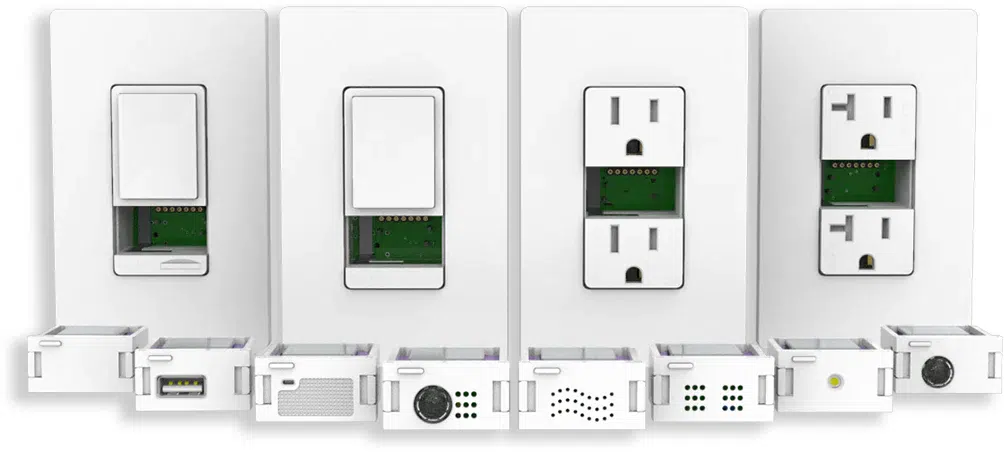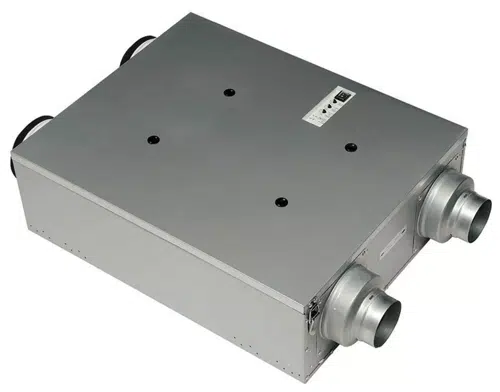 Uponor:
The project will feature the Uponor AquaPEX® plumbing system which offers durability, longevity and performance. This is a plumbing system that goes in faster, uses less materials and requires fewer connections.

Uponor's systems are designed in a way to get water to the destination with efficiency and as little waste as possible. The Uponor plumbing systems are designed with Uponor Logic in mind. And, one of the greatest benefits of PEX is that it doesn't pit or corrode, so it lasts much longer than metal systems and doesn't form scale buildup so there's no need to upsize the system to compensate for future flow restrictions.

DuPont:
Tyvek DrainWrap Water-Resistive Barrier works behind the cladding to divert bulk water away from the building while allowing vapor to pass through. For seams, the Tyvek Tape seals the building envelope and helps improve energy efficiency through reduced air leakage.
For windows and doors, the homes will utilize DuPont FlexWrap. This product is a self-adhering butyl flashing that works with DrainWrap to keep water out, fitting perfectly in hard-to-seal corners. Additionally, DuPont Flashing Tape works alongside FlexWrap to protect the window and door jambs and heads against water damage, increase building comfort and improve energy efficiency.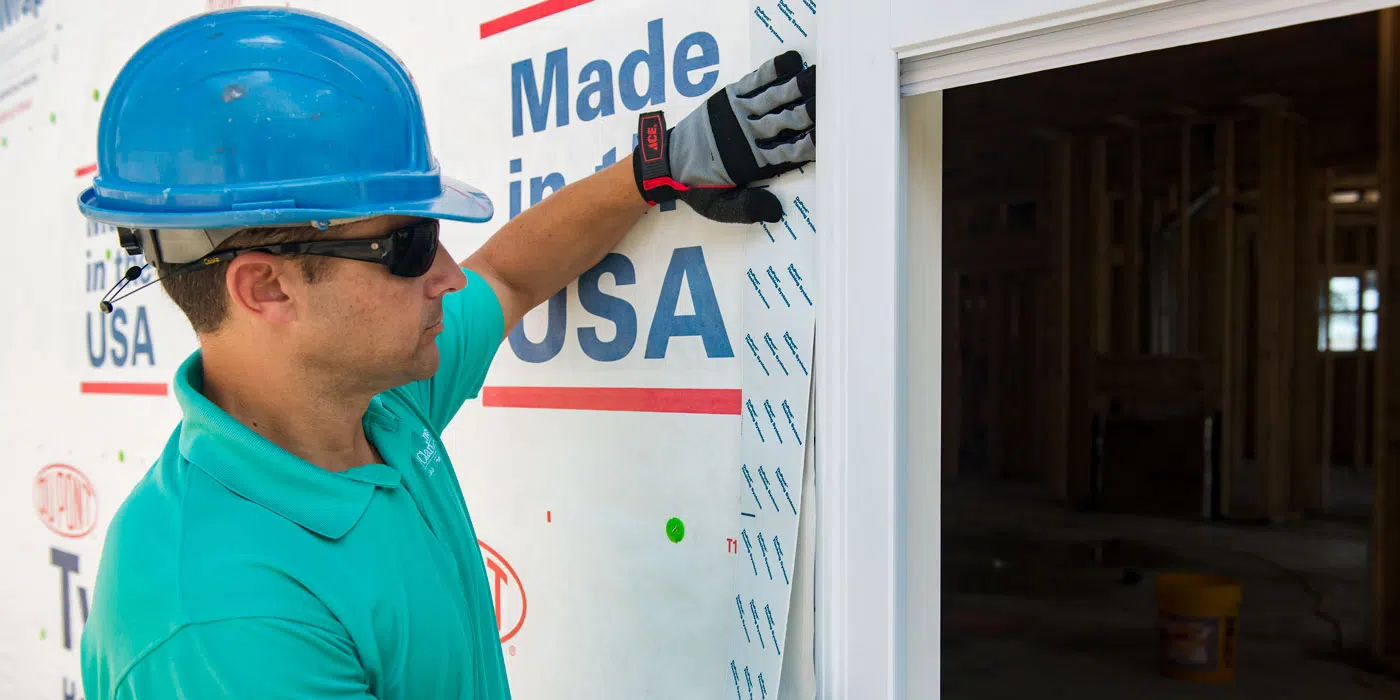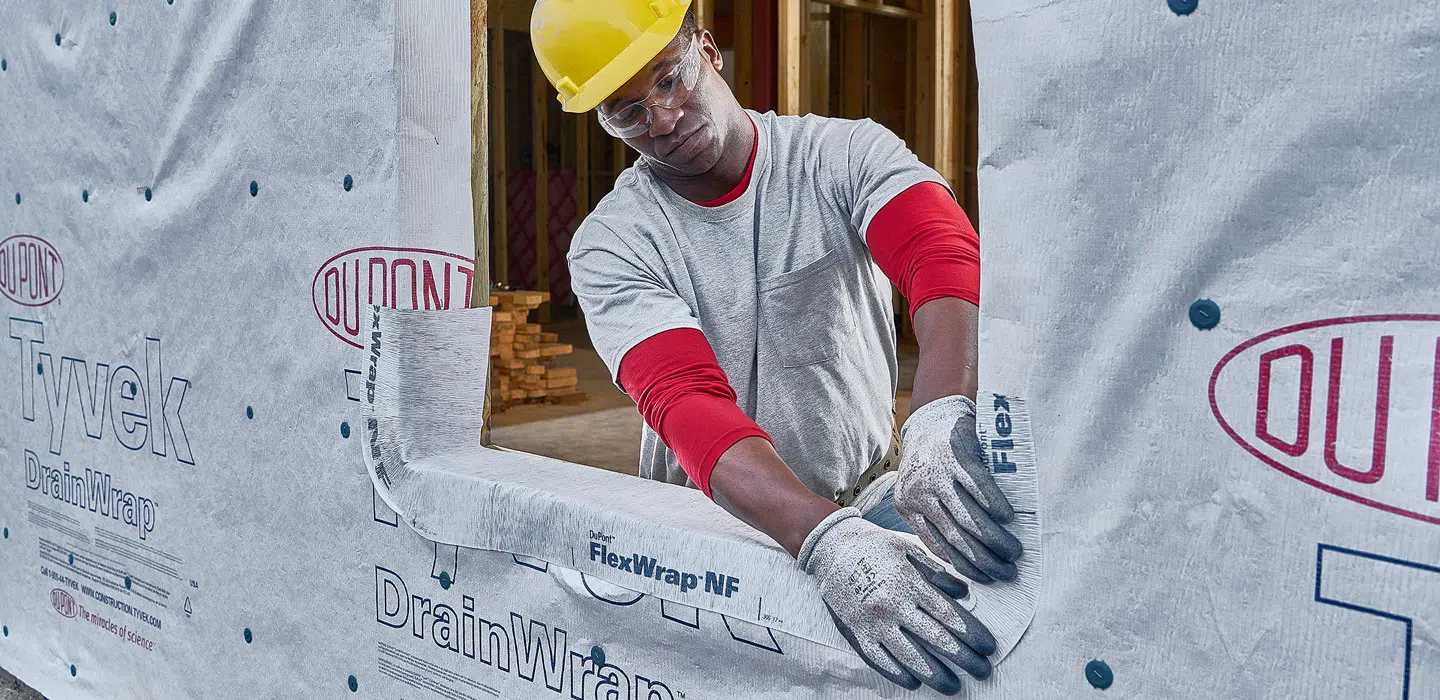 Schneider Electric:
To start, the Square D Wiser Energy Monitor will be installed in the homes' electrical panels to deliver energy usage in real time, offering a detailed energy consumption report with information down to the device level to see how much power each device is using.
In addition to energy monitoring, Schneider Electric is providing X Series Connected Wiring Devices to lower the power demand of each home. This upgrade enables homeowners to control lights and devices based on occupancy, time of day, and configurable 'moments' like dinner time or bedtime which helps to ensure homeowners in a community are minimizing usage when not needed and maximizing the experience of a smart, automated home.
Smart Relays let homeowners turn off energy-hungry devices like water heaters, heat pumps and pool pumps during high-use times or when solar panels are producing less energy on a shady day. Having this amount of control over energy use and consumption ensures these large loads don't drain their battery, extending their power when it's needed most.
Additionally Schneider Electric's offerings at The Sonders Project include load centers with 64 circuits, meter mains with 8 Homeline circuit breakers and surge protectors.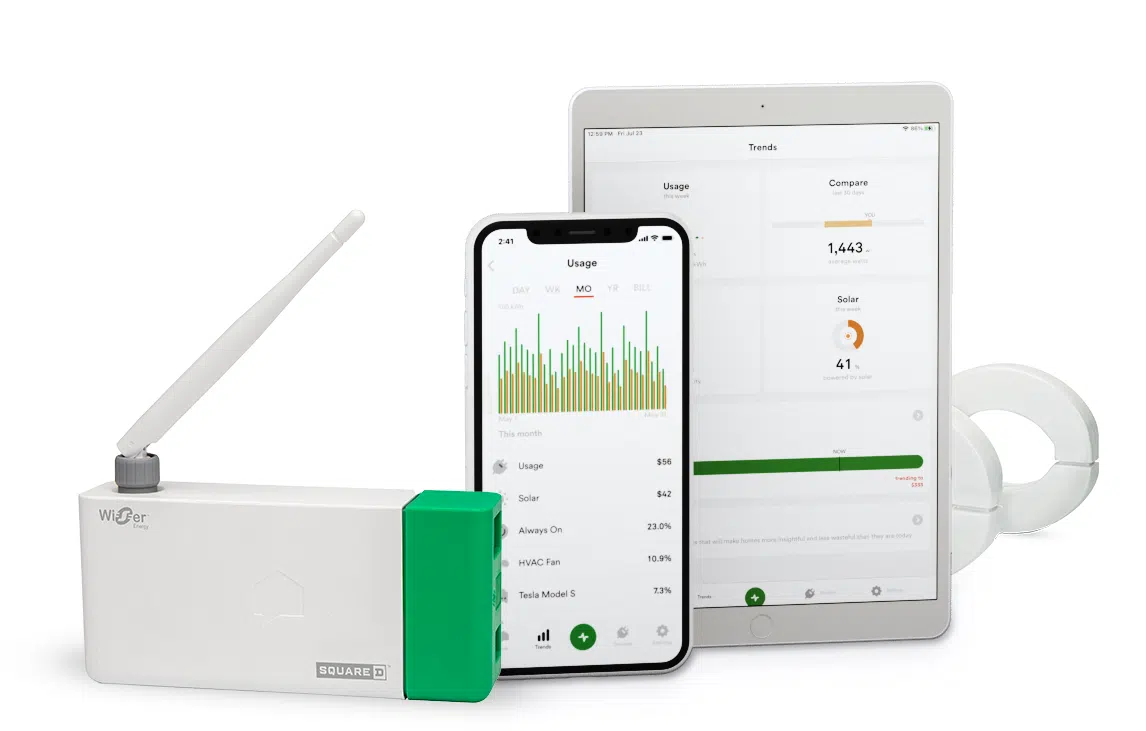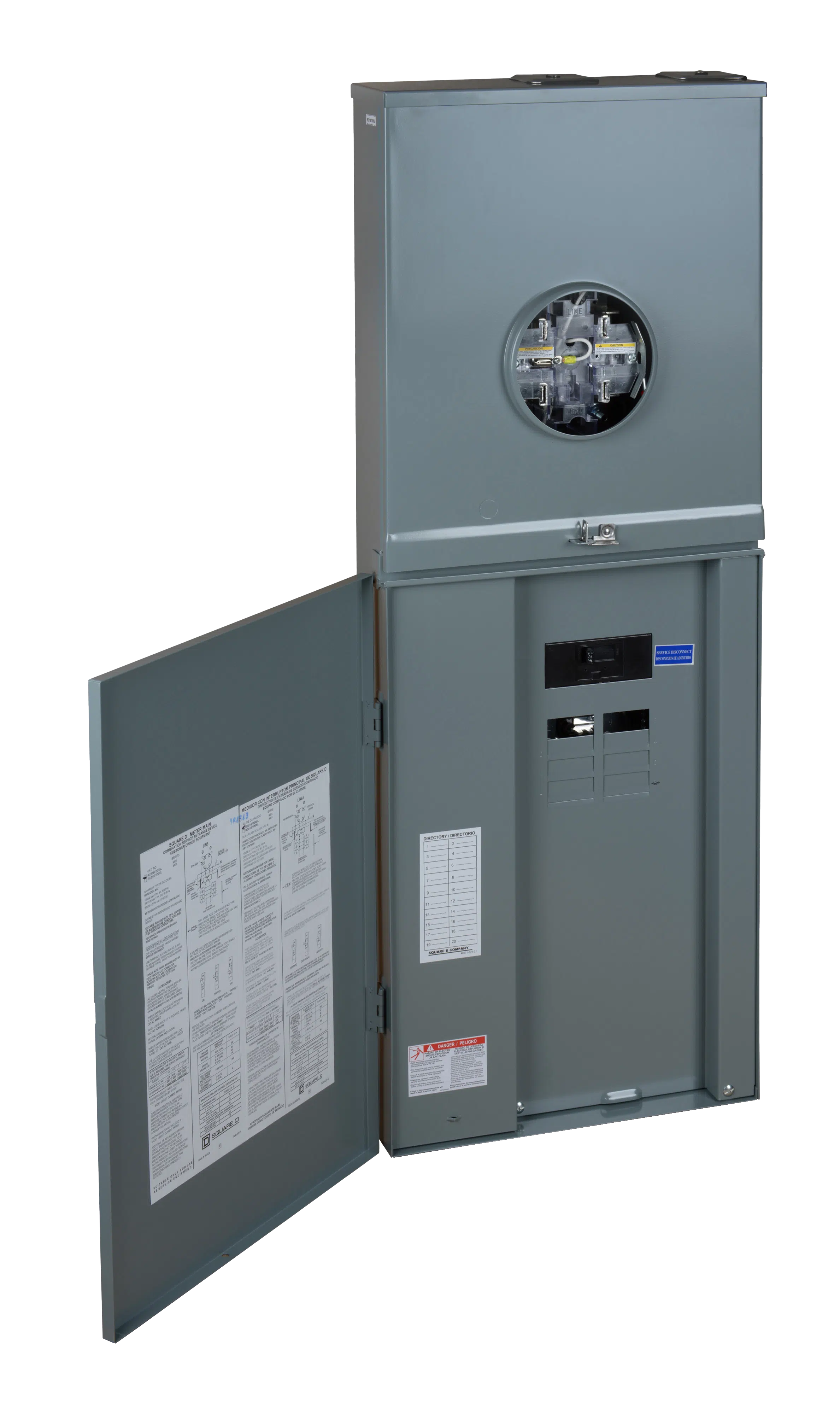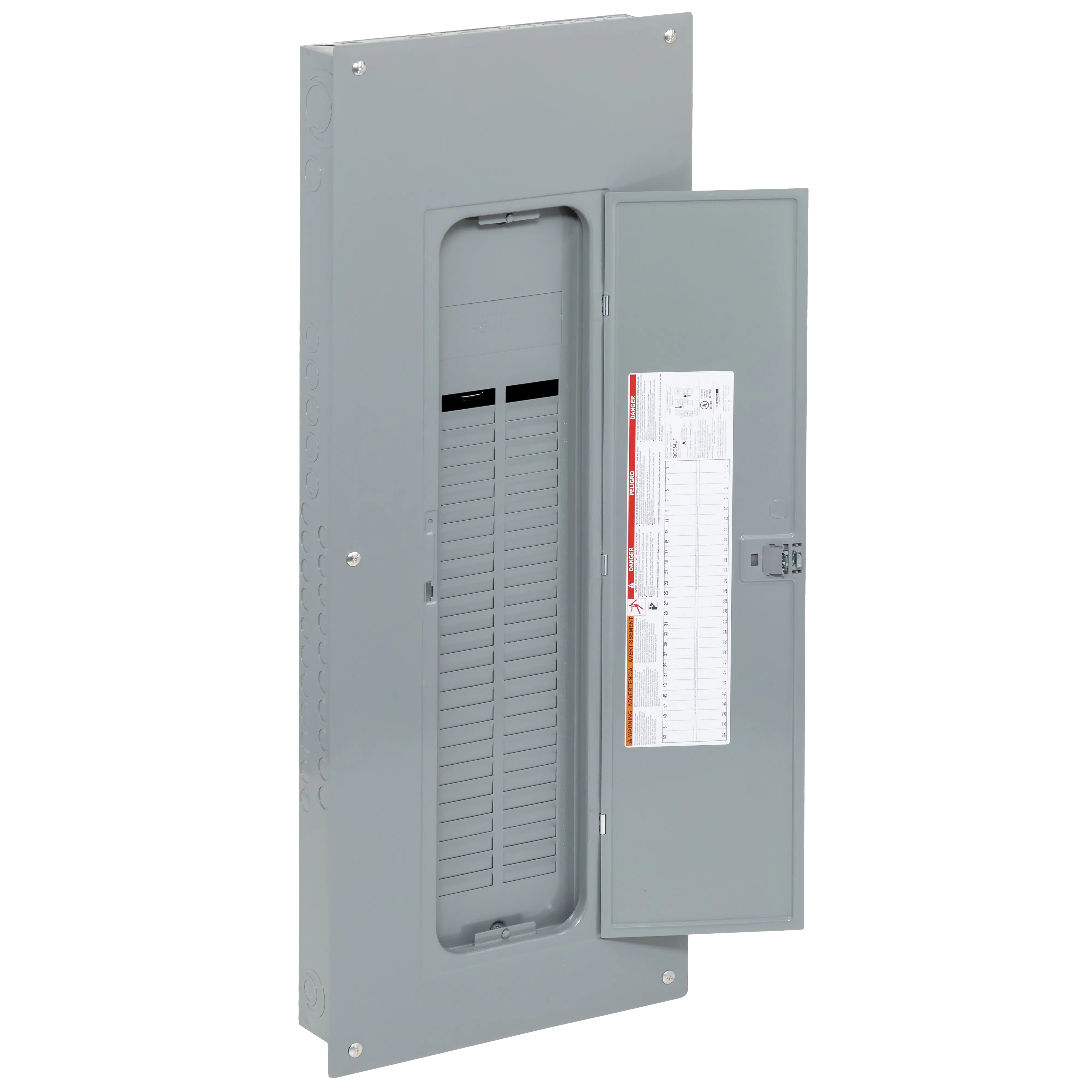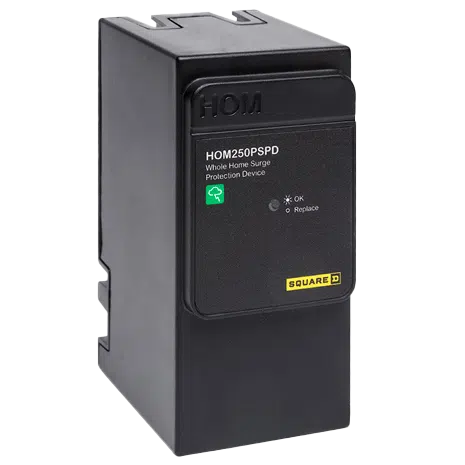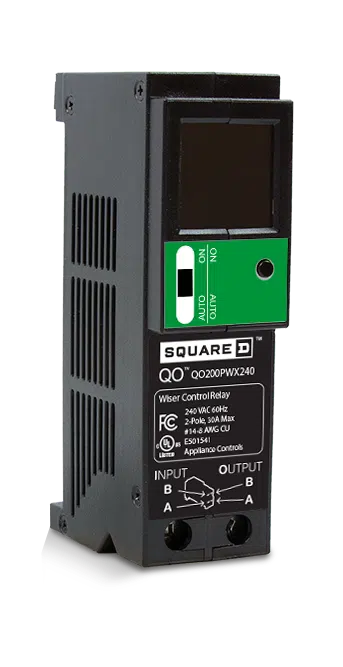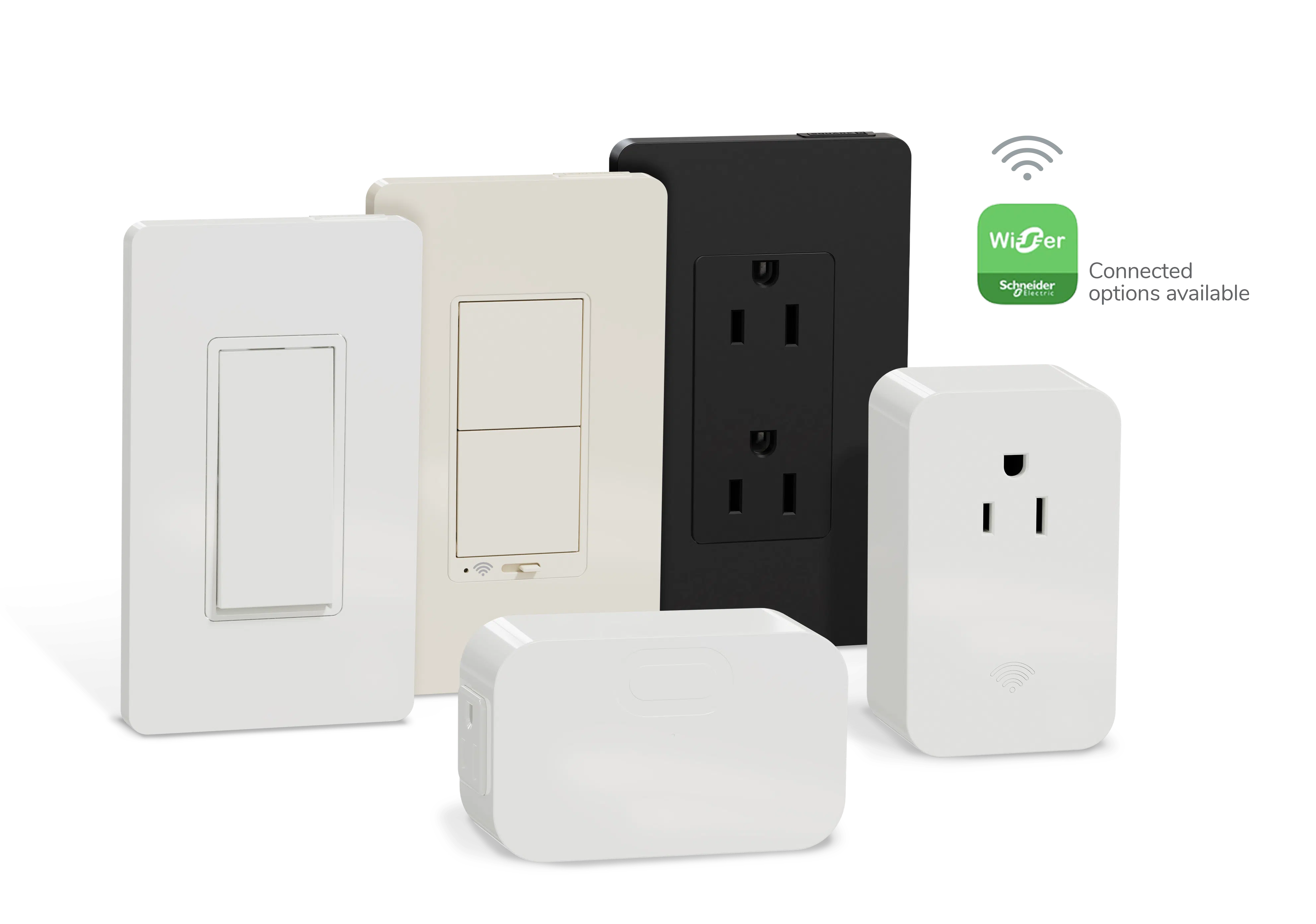 LP:
LP® SmartSide® Trim & Siding helps contribute to this sustainable community by creating products that are longer-lasting, offer superior protection from the elements and use sustainable manufacturing processes. LP helps to ensure that nothing is wasted in their harvesting process by using 99% of the logs to create their siding products and using alternative energy sources to offset the amount of fossil fuels within the manufacturing process. In fact, the products are actually carbon positive, meaning they store more carbon in the product than what is released across its lifecycle.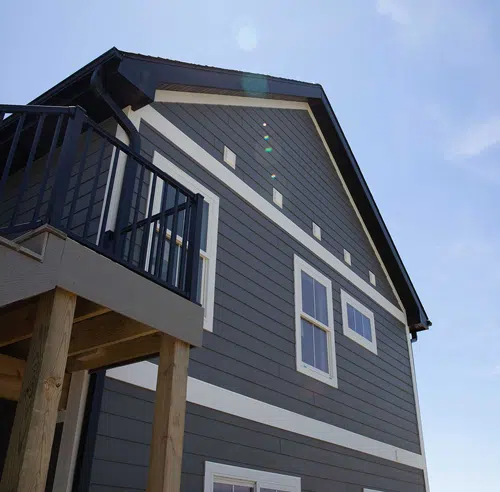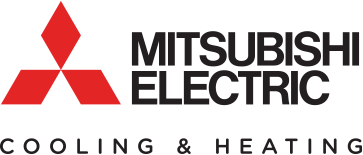 Mitsubishi Electric Trane: A leader in sustainability with an "A" rating from the CDP (formerly the Carbon Disclosure Project) and 80% recyclability rate of their products, Mitsubishi Electric Trane will provide thermostats and a number of other electrical components to the homes at Sonders

Utilizing materials that have a demonstrably lower carbon footprint than their traditional counterparts, Uponor will contribute piping and pipe fittings to the homes at Sonders.

Sunnova: As it meets the world's rapidly-growing demand for greener energy sources, Sunnova will contribute solar systems and batteries to Sonders.

Phyn's products are smart water solutions for the Sonders Fort Collins project. Their leak detectors, designed with water efficiency at the forefront, keep homeowners clued into their water usage patterns.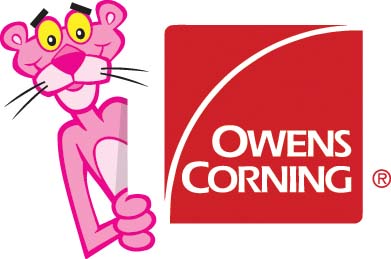 In line with their goal to use more recycled waste than they generate by 2030, Owens Corning will contribute loosefill insulation and other building materials made with 55% recycled content and 100% wind powered energy.

Schneider Electric will provide electrical products for the Sonders Fort Collins project, including energy monitors and solar-ready main panels. Schneider Electric has provided more than 50 million people with access to green energy since 2005.

DuPont will provide drain wrap, tape, and sealant to the Sonders development. DuPont is committed to a holistic and transparent approach to their sustainability developments, from design to delivery.

With emphasis on their commitment to continue reducing their environmental footprint year after year, Whirlpool Corporation will be providing a variety of kitchen and laundry appliances, the majority of which are ENERGY STAR® certified. The products were selected for their energy and water savings, high performance and aesthetics.

Panasonic is committed to eliminating their greenhouse gas emissions entirely by 2050 and already has two factories that have reached zero-carbon status. In line with these goals, they will contribute fixtures to Sonders.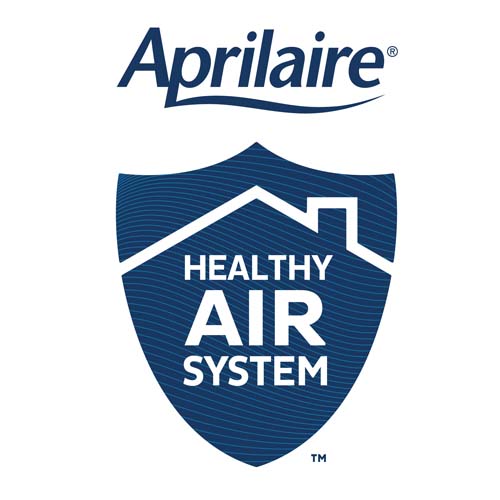 A leader in creating ENERGY STAR-rated products that promote clean air, Aprilaire will provide humidifiers, media filters, and media filter boxes for the community.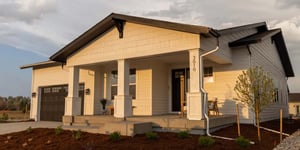 Green Builder Media is proud to partner with housing sector pioneer Thrive Home Builders to unveil...