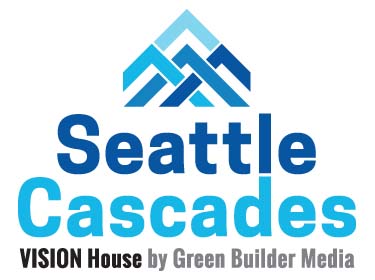 Western Window Systems
The VISION House will use Western Window Systems Series 7000 aluminum windows, which offer U-value ratings as low as 0.19 and design pressure ratings above 50.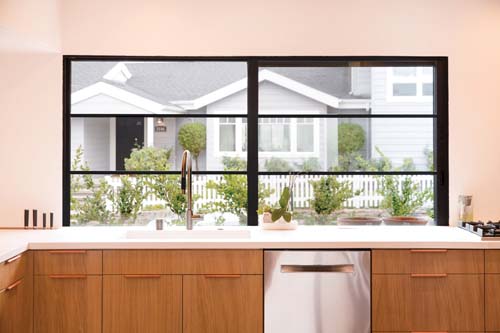 Premier SIPs
Premier's incredible framing systems create turn-key high-performance building envelopes for homes, multi-family residences, schools, medical facilities, and an array of commercial and institutional buildings. Other benefits include construction time and money savings for builders, design flexibility and environmental products benefits for architects, and healthier, more comfortable structures with reduced utility costs for building owners. As a leader in the SIPs industry, Premier Building Systems is proud to be at the forefront of residential, commercial & industrial high-performance building envelope systems
Premier SIPs are stronger than conventional framing, straighter based on engineered materials and the elimination of traditionally inconsistent conventional lumber, and predictable for wall, roof, and floor construction. The large-section panels install fast, helping reduce building cycle time and jobsite labor. They are virtually airtight for improved indoor air quality and a healthier living environment, providing superior insulating values and a tight building envelope. This helps reduce heating and cooling energy use up to 60 percent and help reduce jobsite waste up to two-thirds. They can also help contribute toward points in leading green building programs, including up to 46 points in LEED® for Homes and up to 39 points in LEED® for New Construction.
Structural Insulated Panels (SIPs) from Premier Building Systems span the full length of the 12-foot roof on the Seattle Cascades Vision House. Using SIPs for the roofing material drastically reduces the need for supports in the roof structure. By using SIPs, we create incredible opportunities to utilize the space in the home without adding to the footprint of the floor plan. The SIPs roof is airtight, watertight, and structurally sound, which controls energy gains and losses.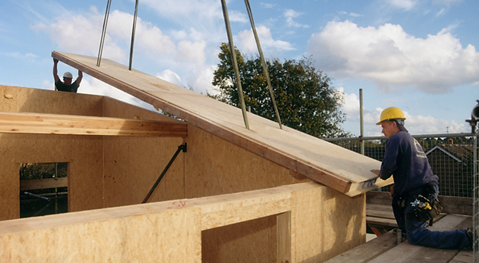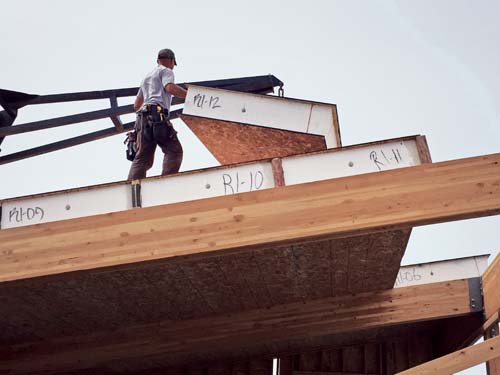 SCHOTT ROBAX
SCHOTT ROBAX heat-resistant, transparent glass-ceramic panels, shown below in an application by Spartherm, provide a visually appealing, closeup view and feel of the fire without danger from flying sparks. Image courtesy of Spartherm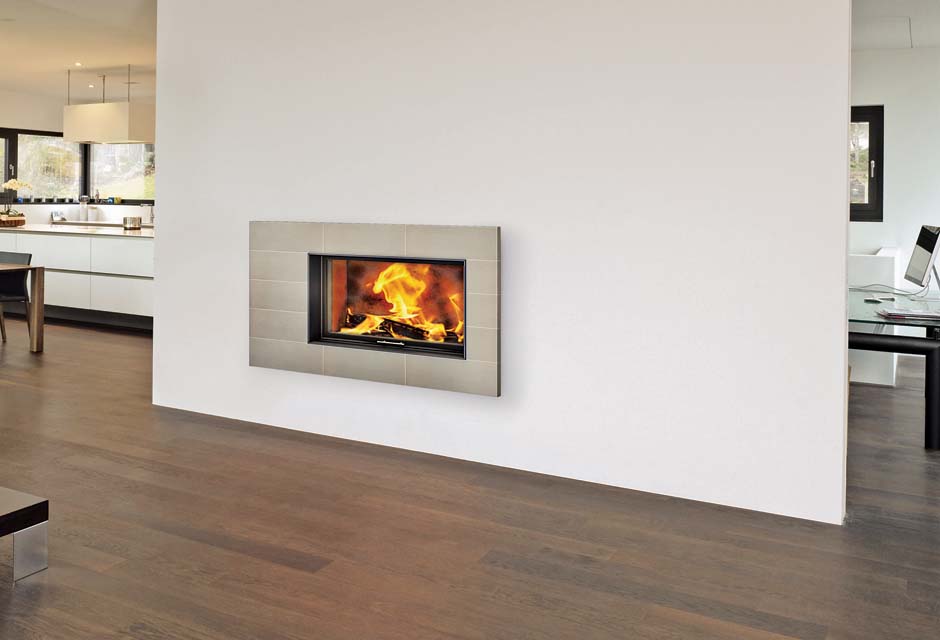 Rheem
The Rheem® Prestige® Series High Efficiency Combination Boilers offer both space heating and domestic hot water in a single unit. So whether you need the living room to be extra cozy for movie night or you're ready for a hot relaxing bath, the Combi has you covered.
The ENERGY STAR® certified Combi Boiler produces domestic hot water when you need it, so you save energy and money. It also saves valuable space by replacing your both boiler and tank water heater. Integrate your Combi Boiler with a Rheem hydronic air handler to maximize energy efficiency and minimize energy costs.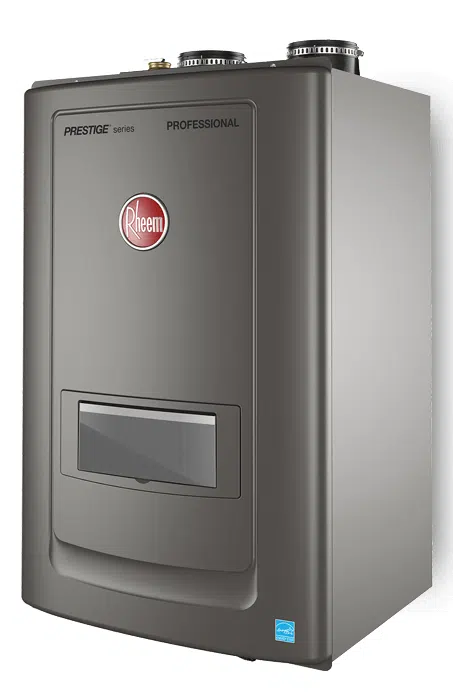 Schneider Electric
In the VISION House Seattle Cascades, Schneider Electric's second generation of Wiser Energy residential energy management provides clear, easy-to-understand notifications and tracking of home appliances. Real-time monitoring enables homeowners to maximize electrical savings and return on solar investments.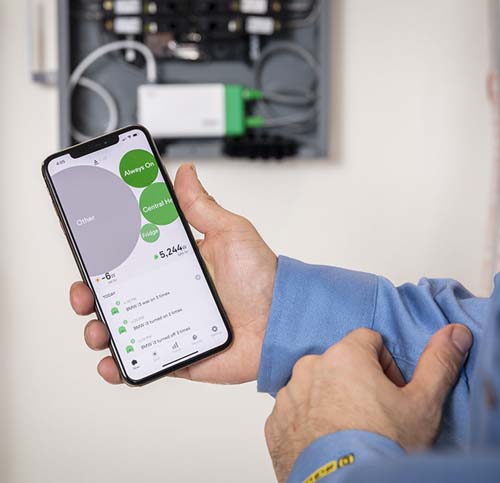 Cultured Stone
The VISION House will feature Cultured Stone's Country Ledgestone in Gunnison. The Gunnison product reveals hues of brooding charcoal and gunmetal punctuated by highlights of powdery light gray. Country Ledgestone profiles provide trade professionals with an extensive variety of colors (in addition to Gunnison) and incorporate easily into any space. The stark, cut lines and rugged edges of each stone shape complement both rustic and contemporary designs, and the dry grout look makes installation quick and easy.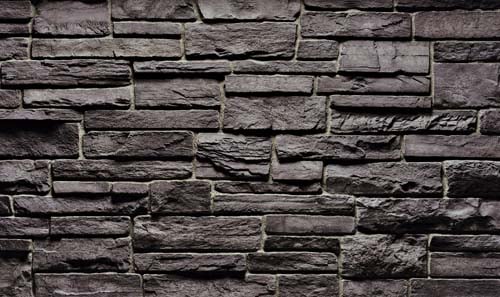 Control4
In VISION House Seattle Cascades, Control4's EA-5 Controller is the hub or brain of the whole-house control system. This unit communicates with all the connected products in the house, such as the Cosmos and Wiser Energy system. In addition, it has music streaming services built into it, which can be used as an audio source for up to five zones.

Quicksilver
QUICKSILVERTM from Systems Components is a cutting-edge synthetic roofing underlayment created for projects where durability and performance are a must. The most recent innovation in synthetic roofing by System Components Corporation, QUICKSILVER is the first mechanically-fastened synthetic roofing underlayment designed specifically for demanding tile and metal roofing systems. QUICKSILVER's design innovation offers hybrid performance that is traditionally available from a self-adhered underlayment in a mechanically fastened synthetic underlayment. The durability and stability of QUICKSILVER allow it to be exposed to the elements for up to 180 days before final roof covering.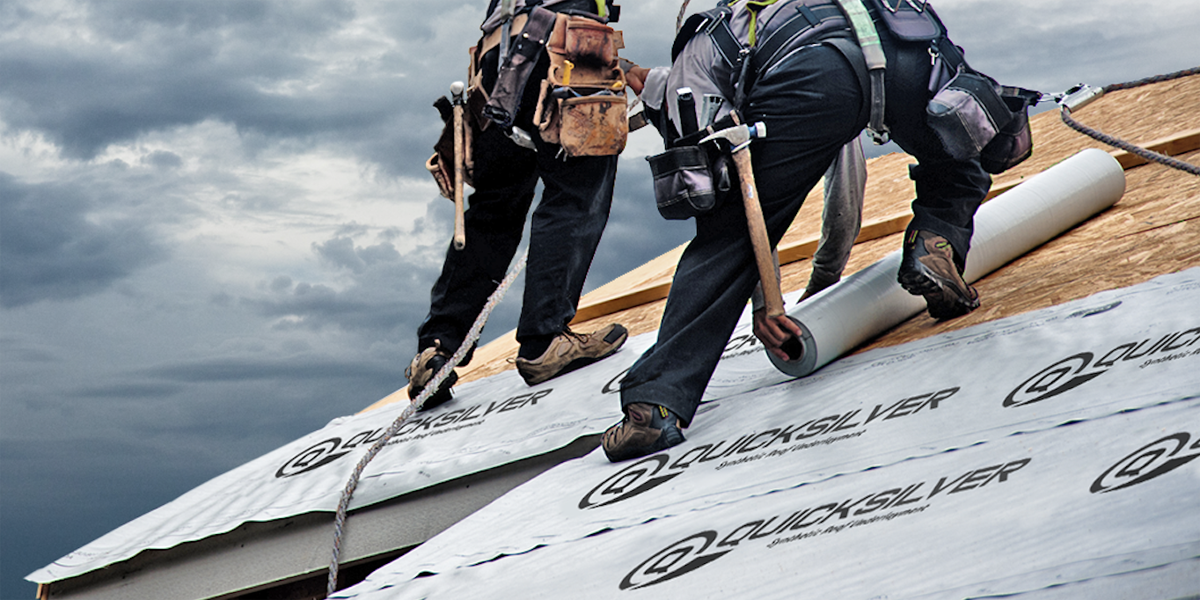 Viewrail
Viewrail FLIGHT floating stairs are a customized modern floating stair system that creates a light-filled, airy open space to replace a typical drywall box filled with stairs. With FLIGHT, the treads appear to float in mid-air and the wide-open space on the sides and underneath create new wide, panoramic views.
In addition to FLIGHT, Viewrail also crafts Terrace, a waterfall stairway design introduced this year, Vedera Glass railing, designed to work perfectly with a FLIGHT system, and Ascend Talons, a stunningly clean solution for frameless glass railing.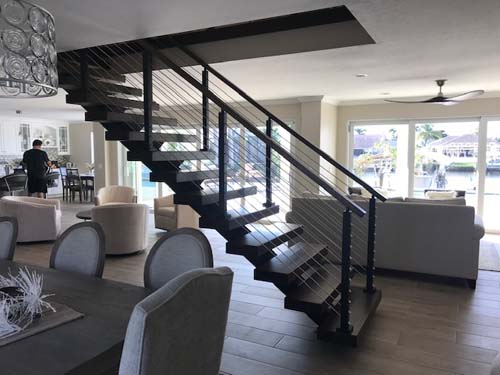 Nudura
Nudura are global leaders in the design and manufacture of Insulated Concrete Form products and accessories for residential, commercial, medical, and educational structures, along with a variety of other structure types.
We manufacture a range of product and accessories for a variety of applications which provide, maximum energy efficiency, superior strength, healthier indoor working and living environments and a structure that offers lower overall maintenance costs over its lifetime compared to traditional building applications.
All Nudura Forms have our patented DURAFOLD, DURAMAX, DURALOK Technology ® and a 4-Way Reversible system giving you a form that can't be matched.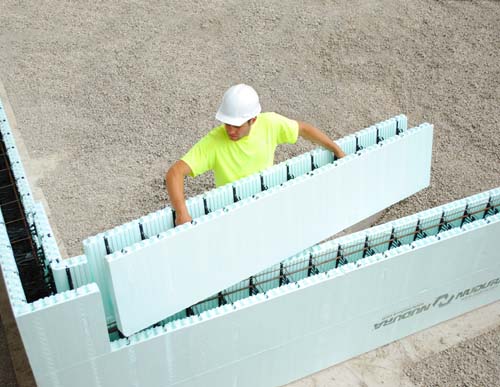 MoistureShield Composite Decking
MoistureShield, a division of Oldcastle APG, a CRH Company, proudly manufactures composite deck boards and related products serving a range of retail and distribution customers across North America and several international markets. The development of new technologies and patents has enabled MoistureShield to manufacture superior composite products from recycled wood fiber and recycled polyethylene plastic. The MoistureShield brand embodies the same global sustainability practices found in CRH's sister companies, taking steps throughout the manufacturing process to conserve both energy and materials, while diverting common waste items from landfills. CRH is a leading global diversified building materials group with operating locations in 32 countries worldwide.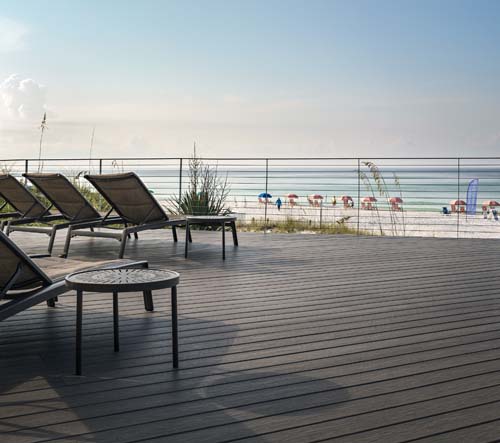 Panasonic
Panasonic N330 HIT® Photovoltaic Module, 330-watt, 40mm The 96-cell high-efficiency HIT® N330 40mm solar module provides your home with a powerful combination of immediate energy savings, guaranteed long-term performance, and sleek beauty. A remarkably low temperature coefficient of -0.258%/°C helps generate greater electricity output even on the hottest days. Panasonic home solar panels are backed by our TripleGuard warranty which covers performance, parts and labor for 25 years, and guarantees minimum power output of 90.76% after 25 years. na.panasonic.com/us/solar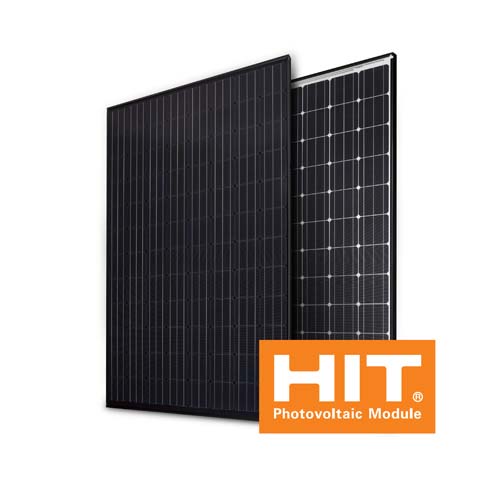 WhisperFresh Select™ Fresh Air Supply Fan, 50-150 CFM WhisperFresh™ Select provides a filtered fresh air solution for today's tightly built, energy-efficient homes. WhisperFresh Select can operate as a stand-alone filtered supply fresh air solution to meet ASHRAE 62.2 requirements for make-up/supply air or when paired with multi-speed exhaust fans, it brings in filtered air from outdoors while stale, moist, polluted air is exhausting out of the home to create balanced ventilation. With the turn of a dial, Pick-A-Flow lets users customize airflow to nine settings from 50-150 CFM, ensuring the required air-moving power on any project. Easily integrates with central HVAC and enhances ductless systems for maximum IAQ benefits. Can be used to comply with the strictest green building codes and standards. whisperfreshselect.com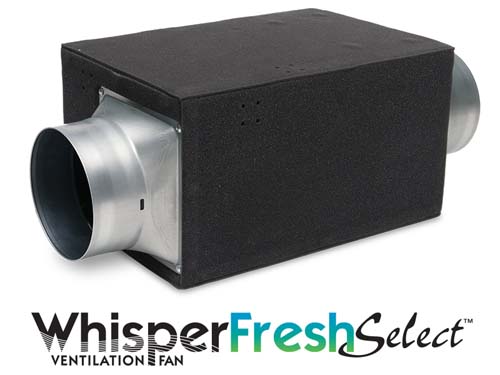 The Panasonic Cosmos Healthy Home System—a combination of the Command Center, indoor air quality (IAQ) Sensors and Panasonic's WhisperHood IAQ Range Hood, WhisperGreen Select, and WhisperFresh Select Fresh Air Supply Fan—maintains IAQ and comfort, and provides passive heating and cooling.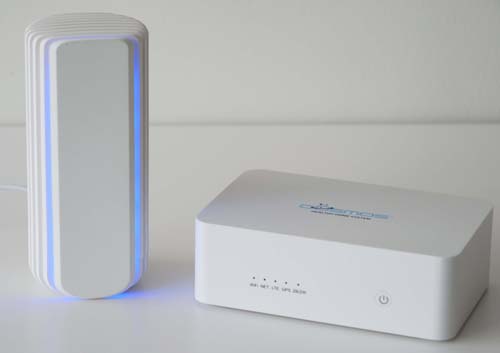 Unified Steel
Unified Steel's stone-coated roofing boasts durability and efficiency. Not only does Boral Steel stone-coated roofing perform, but it also comes in a variety of profiles and colors to both enhance the curb appeal and value of a home.
Since steel roofing lasts longer and requires less maintenance than other materials, Boral Steel offers a 50-year warranty which includes 120 mph wind protection and a Class 4 Hail rating. When installed with a specific underlayment, Boral roofing panels achieve a Class A fire rating.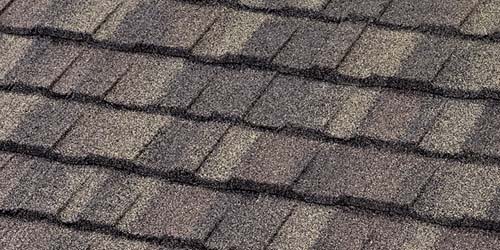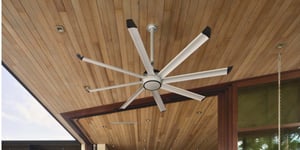 At the VISION House Seattle Cascades, production builder and building science expert CR Herro uses...