Sign Up For This Free Webinar
Exploring A Path to Cost Effective, Energy Efficient Affordable Housing
This webinar will cover the challenge that continuously escalating construction costs present to those who develop and operate affordable housing and will review how housing developers and their designer/builder teams can effectively address that challenge by working with more discipline to drive greater efficiencies into the design and construction process. In the webinar, Mike will outline an approach to achieving cost-effective projects through the use of efficient building design, optimized wood framing, and a greater degree of standardization and repetition of the basic building components and systems used in affordable housing construction. Several project case studies will illustrate the application of these ideas, and the results in terms of cost reduction and quality enhancement.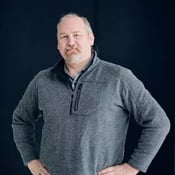 Wednesday, June 23, 2021
2:00 pm Eastern
With Mike Steffen, AIA
Director of Innovation
Walsh Construction
About our presenter: Mike has more than 30 years of experience in the design and construction of the built environment. He has a Masters of Architecture from the University of California, Berkeley and a Bachelors of Architecture from the University of Kansas. He is a licensed architect in the state of California. Mike's experience in design and construction provide him with a unique and useful perspective on project challenges and solutions.
He joined the quality assurance program at Walsh Construction Co. in 1999 with over 14 years of experience in architectural practice working as a designer and project manager. For a decade, Mike worked with WALSH project managers and superintendents to develop one of the most innovative and effective quality programs in the industry.
Fill out the form on this page to reserve your spot!
Housing 2.0 is brought to you by: