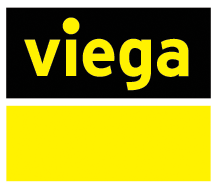 The Viega Group, with a tradition of innovation for more than 115 years, has more than 4,000 employees worldwide and is among the leading manufacturers of pipe fitting installation technology. In metal press systems for industrial, commercial and residential projects, the company is the global market leader. In the U.S., Viega LLC employs more than 600 people and offers more than 3,000 products. These include Viega ProPress® for copper and stainless, Viega MegaPress® for carbon steel and stainless pipe, the Viega PureFlow® System including PEX and fittings in high-performance polymer and Zero Lead bronze, as well as MegaPress CuNi and SeaPress® systems for marine applications. Viega also specializes in the design, production and installation of ProRadiant™ heating and cooling systems, and offers In-Wall Flushing Technology including carriers and flush plates. For more information, visit viega.us.
Quality is more than just a mission statement
Many companies use the word quality to describe their products and services, but quality is more than just a buzzword. Quality is a standard, a defined level of manufacturing, operation and execution based on expectations, and it's something we take very seriously. Viega's storied heritage of excellence illustrates our commitment to quality. Viega was the first manufacturer to offer complete lead-free plumbing solutions. The company has won sustainability awards for its Educational Facility in Nashua, New Hampshire, and the Viega Manufacturing and Distribution Facilities in McPherson, Kansas, both operate with zero water waste – all testaments to Viega's drive for unwavering quality. www.viega.us
Products Supplied for The Align Project
Viega PureFlow® PEX Tubing
Viega PureFlow PEX tubing is a flexible solution manufactured with strict quality control through vertically integrated manufacturing that exceeds the highest industry ratings for UV and chlorine resistance. Red and blue Viega PureFlow PEX Tubing in sizes 3/8", 1/2" and 3/4" is used in the Align Project for hot and cold potable water.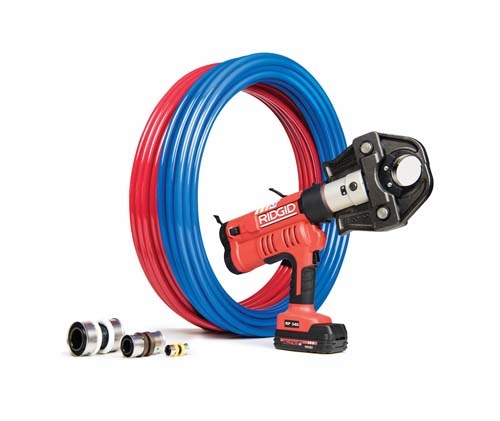 MiniBlocs
The Viega MiniBloc is recommended for use in hot and cold potable water distribution systems in single and multifamily dwellings, as well as multiple-unit structures (apartments, condos, hotels, motels, etc.). Each port (outlet) is equipped with a built-in ¼ turn shut-off valve to provide control for each fixture from a central location. The MiniBloc has separate hot and cold water inlets and ports to manage the entire plumbing system in the Align Project.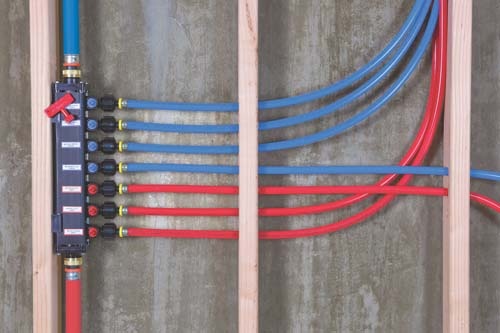 Viega Eco Plus® WC Carrier Model 8352.1 Flush Plate
The Viega 1.2 / 0.7 gpf in-wall Eco Plus® WC Carriers are available for use with Viega Visign flush plates. The reduced flush carriers are designed for greater water conservation and come in 2-by-4 and 2-by-6 foot sizes and feature steel powder-coated frame construction that can be mounted in wood or metal studs, directly onto the wall or with mounting rails.
Viega's flush plates are made from premium materials, designed to meet the highest demands in both appearance and operating comfort. Used in the Align Project, they feature hygienic, fingerprint-free surfaces that are smooth and easy to clean, and are unobtrusive with an on-wall construction height of only 1/4 inches.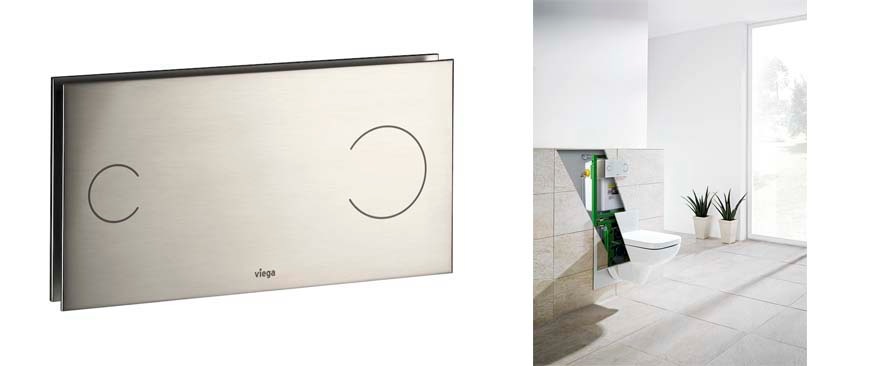 Viega PureFlow® Press Fittings
Viega PureFlow® Press fittings in sizes 3/8", 1/2" and 3/4" were used in the Align Project to join Viega PureFlow PEX tubing for the potable water system. The fittings have Viega Smart Connect® technology which helps identify unpressed connections. Fittings are available in proprietary Zero Lead bronze and high-performance polymer, and system-matched tools provide a consistent connection every time.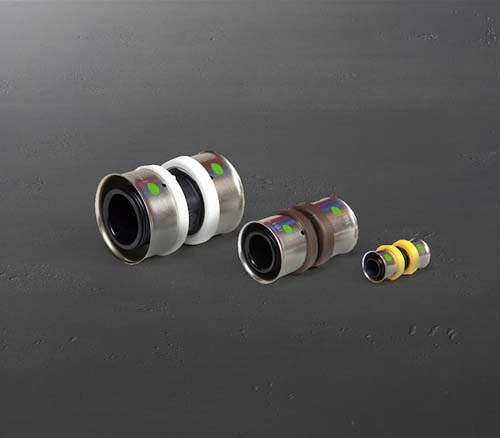 Viega Fire Sprinkler Brackets
Viega's innovative and versatile fire protection installation mounting brackets can be used with all pendent styles and every sprinkler configuration, eliminating the guesswork behind proper alignment.
When used with Viega PureFlow® Press fittings, as in the Align Project, installers can mount all the brackets, run the tubing and then press all the fittings, making the installation quicker and easier. The brackets are manufactured from high-performance polymer.