Loxone is a leading manufacturer of a holistic smart home solution for lighting, heating, security and more. Utilizing true smart home technology, the Loxone Smart Home saves homeowners 50,000 tasks per year, leaving them more time to enjoy the comforts of their own home.
NO GIMMICKS. REAL SMART HOMES
Products: An all-in one solution of over 150+ integrated products, all designed and manufactured by Loxone. Everything from lighting, heating, security, multimedia, and more, can be completed with this solution.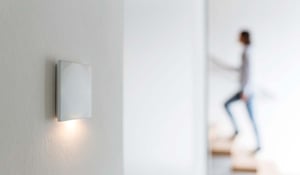 In a Loxone Smart Home, systems are expertly integrated, connected and automated. A Loxone Smart Home performs differently to isolated smart home systems, many of which lack the ability to work cohesively together, despite offering control via an app. We bring reliable, powerful software and hardware together seamlessly to create a home that's finely attuned to your needs and preferences.
Recent Announcements:
Loxone and Kasita Aim to Change the Way We See Housing.
Acre Designs partners with Loxone to automate homes for a different future