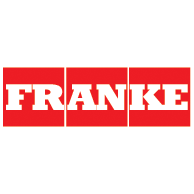 Franke
As the world's largest stainless steel kitchen sink manufacturer and a leading name in kitchen faucets, Franke has been at the forefront of innovative engineering and design for over 100 years. Today, the brand remains dedicated to the best in multi-functional, integrated systems that bring style, convenience and craft into the kitchen. Franke belongs to the Artemis Group and provides kitchen sinks, faucets, accessories, filtration and waste disposal systems within the U.S., as well as unique solutions for residential kitchens and bathrooms, public washrooms, professional foodservice and coffee preparation globally. To learn more or find an authorized Franke showroom near you, visit www.franke.us/ks.
Products Used in The Align Project
Franke Professional 2.0 (PS2X110-21): Made of 16-gauge commercial-grade stainless steel, this clean-lined series boasts refined touches for the serious home chef including a new silk finish, deeper bowls, rear drain placement and custom-fit accessories. Available in a variety of size and configuration options, the collection provides the new standard of versatility and beauty.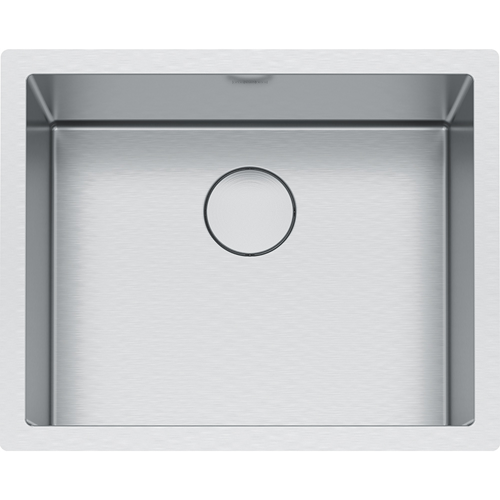 Franke Pescara Semi-Pro Faucet (FFPD4400): Clean design and detailed craftsmanship make the Pescara faucet ideal for those who savor simplicity. Maximizing usability for the home chef, Pescara faucets feature a pull-down spray, which fits perfectly in your hand, and an intuitive switch between full and needle spray. Beyond its functional benefits, Pescara also maintains architecturally precise lines for a visually stunning addition to any home - the perfect combination of design, ergonomics and functionality.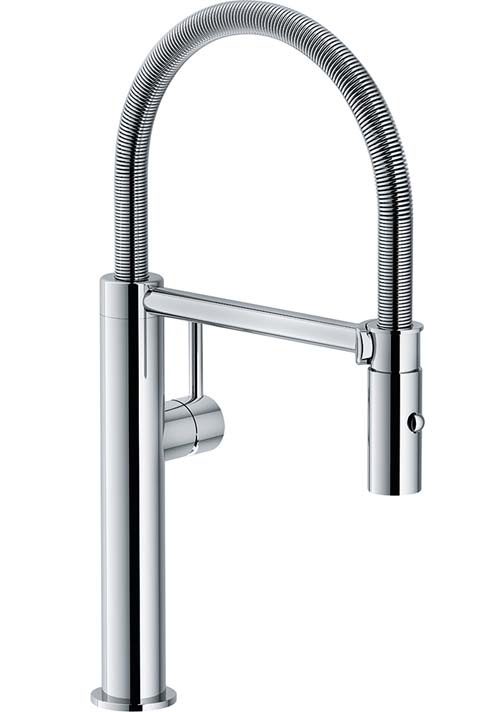 Franke Waste Disposal (FWDJ75): Cleaning up after a meal gets easier with a lightweight and powerful Franke waste disposal unit. And thanks to a unique, permanent magnet motor, Franke waste disposals reach high speed in a split second, producing the most torque per pound in its class. By running water through the unit, food waste is instantly liquefied into fine particles that are easily flushed through the pipework system; bringing years of trouble-free use to your family.