Enphase
Enphase Energy, a global energy technology company, delivers smart, easy-to-use solutions that connect solar generation, storage and management on one intelligent platform. The Company revolutionized solar with its microinverter technology and has now shipped approximately 15 million microinverters, with more than 661,000 Enphase systems deployed throughout the world. For more information, visit www.enphase.com.
Product Information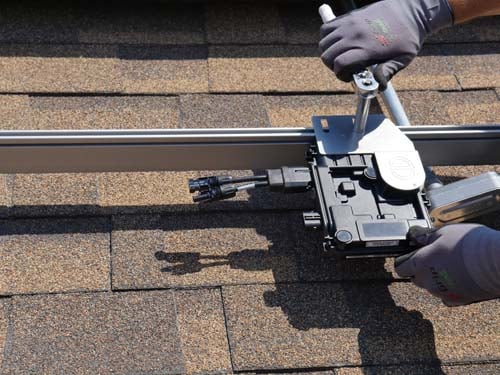 Choosing an inverter technology is the most critical decision you'll make when going solar. Enphase Microinverters offer the most advanced inverter technology on the market, which means higher production, greater reliability, and unmatched intelligence. Our sixth-generation Enphase IQ™ System is our smartest and simplest to date, bringing game-changing installation speed to installers, plus even more energy for homeowners.
The Enphase mission is to deliver technology solutions that make clean energy affordable, reliable and accessible to all.
Clean Energy for Everyone!