DuPontTM Tyvek® Building Envelope Solutions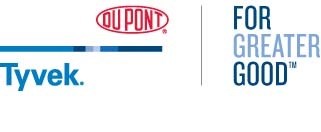 There's a science to better building. That's why DuPont uses our dynamic science and building knowledge to develop integrated systems, unrivaled technical support and innovative products to help deliver better homes. DuPont™ Tyvek® Building Envelope solutions provide superior protection against the elements with pioneering products such as DuPont™ Tyvek® HomeWrap® and other specialized wraps, plus flashing and roofing underlayments. DuPont™ Tyvek® weather-resistive barriers help to prevent air and water infiltration while allowing moisture vapor to escape to help reduce the chance of mold and water damage.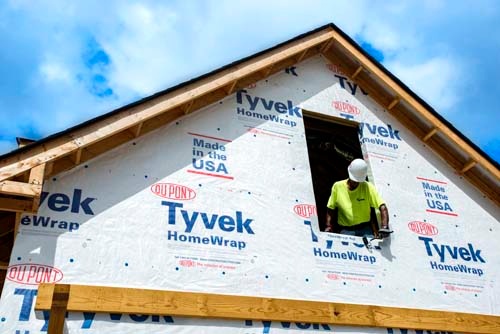 DuPont Supports Sustainability
DuPont™ Tyvek® Building Envelope Solutions is at the forefront of the search for sustainable building solutions that improve comfort, reduce environmental impact, and enhance life around the world. However, we realize that DuPont products, people and science are only a part of the solution. Through collaboration with other manufacturers, we can deliver tested wall systems that offer industry-leading water, air and thermal performance.
When builders choose DuPont products, they get solutions that meet the highest performance standards and are backed by industry-leading building science, pioneering material science and unrivaled industry support delivered by the DuPont™ Tyvek® Specialists Network® and the DuPont™ Building Knowledge Center. To discuss your project or learn more, please contact us at 800-44-TYVEK (89835) or www.weatherization.tyvek.com .