The only Range sophisticated enough to be a Miele.
Allow the Miele Range to guide you to extraordinary culinary adventures. Only through Miele's intuitive functionality and impeccable design, can the sanctuary of your kitchen become a world of exploration night after night.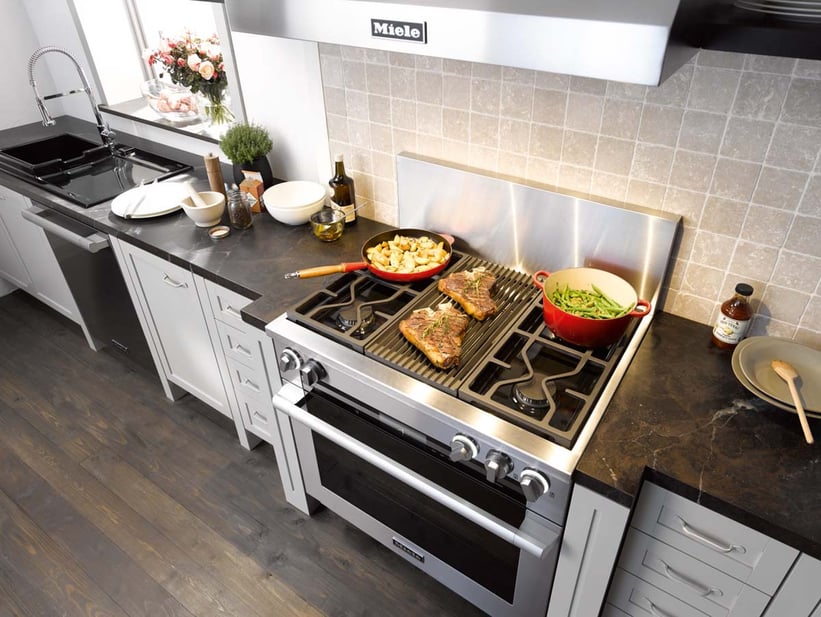 FINDING BETTER SOLUTIONS, FOR MORE THAN A CENTURY
Since 1899, Miele has created thoughtfully designed, precisely engineered home appliances that fulfill the company's founding promise of 'Immer Besser' — a German phrase meaning 'Forever Better.' Our company's pursuit of excellence and commitment to uncompromising quality has never been simply about better home appliances. Instead, it has always been about discovering and developing ways to help our customers 'live better.'
Designed for longevity and durably crafted, our full suite of home appliances delivers many years of exceptional performance. Our functionally superior solutions and intuitive technology complement your client's passion for a beautiful, healthy and comfortable home, while our distinctive, refined designs suit any kitchen décor.