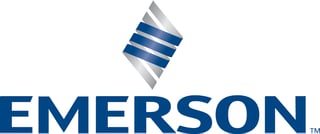 Emerson Commercial & Residential Solutions
Discover a broad range of tools, storage products, and appliance solutions for professionals, contractors, and homeowners. Our pipe-working tools and diagnostic systems, including video inspection and pipe-locating devices, are used to install and repair piping systems. Our storage products help customers utilize space better in residential and commercial settings. We make the world's leading food waste disposer, an innovative solution for turning food waste into energy, and offer a complete lineup of hot water products. We are the world leader in wet/dry vacuums and innovative back pack commercial floor care products.
---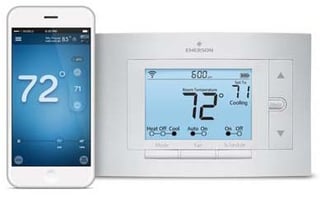 Sensi™ Wi-Fi Programmable Thermostat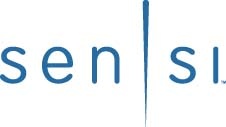 The top rated Sensi™ Wi-Fi Programmable Thermostat was designed to work for you. All it takes is a swipe and a tap to control temperatures and set custom programs that fit your schedule – from across the room or across the country. Simply use the intuitive mobile app to take complete control of your home comfort. Anytime. Anywhere. sensicomfort.com
---
ClosetMaid
The worldwide leader in home storage and organization, offering innovative wire and laminate/wood storage systems for use in bedrooms, kitchens, family rooms, laundry rooms, home offices and garages – wherever people need to store and organize their things. closetmaid.com
---
InSinkErator
InSinkErator® is the world's largest manufacturer of garbage disposals and instant hot water dispensers for home and commercial use. For decades, InSinkErator has been the #1 choice of professionals worldwide. insinkerator.com
---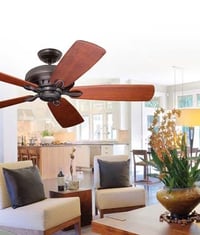 Emerson Ceiling Fans
Ceiling fans are enjoyable in any season, and with Emerson fans, it can cost you less to keep the rooms in your home more comfortable. Using a ceiling fan during warm weather can save you up to 40% on air conditioning bills, and in the winter months, it will push down the hot air at the ceiling, allowing you to set your thermostat lower, save on heating cost and feel comfortable.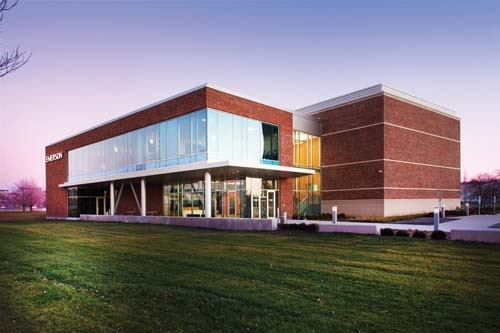 A LEED-certified facility, the Helix Innovation Center will host researchers from all over the world as they collaborate on HVAC solutions.
A Proving Ground for New Ideas.
Emerson's new innovation center takes a collaborative approach to product development.
Emerson's Commercial & Residential business platform focuses on home comfort and food safety. Building pros are likely familiar with many of its popular brands, including InSinkErator and ClosetMaid, as well as leading-edge products like the Sensi Wi-Fi programmable thermostat. But the progressive company is focused on much more than churning out great products.
The Dayton, Ohio-based Helix Innovation Center, which officially opened in April 2016, exemplifies Emerson's commitment to collaborative innovation. Located on the University of Dayton campus, the 40,000-square-foot center consists of six modules that simulate real-world conditions. These include a fully functioning and furnished "connected" home, supermarket, commercial kitchen, light commercial facility, industrial refrigeration system and a data center.
With its open plan and three learning laboratories, the facility is much more than a product testing center. It is designed to foster a collaborative approach—a place where researchers, academics, industry pros and others can develop heating, cooling and refrigeration solutions for a variety of building types.
Each module includes multiple refrigeration and/or HVAC systems. Condensing units within environmental chambers enable ambient temperature control over a wide range of conditions. For the house module, outside temperatures can range from -20 degrees F to 120 degrees F, and relative humidity of 20 percent to 90 percent. Researchers can simulate conditions from "Minnesota to Arizona" within days, allowing them to fast-track tests that would take months in the field.
The house module also includes radiant panels inside, which can be used to simulate passive solar heating.
The focus of the two-story, 2,000-square-foot house module will evolve over time. It is equipped with reconfigurable walls on both floors and separate metering, so researchers can precisely track energy use. Emerson's researchers are currently looking at indoor air quality and air conditioning efficiency, and are exploring home comfort from all angles.
Emerson's Commercial & Residential business platform is focused on developing technologies and services that improve human comfort, support efficient buildings and municipal infrastructure, safeguard food, protect the environment and enable sustainable food waste disposal.