Fabral, the premier supplier of metal roofing and wall systems, stands strong as an industry innovator. Aesthetically pleasing and durable, Fabral panels offer customers the finest choice of materials on the market today. Fabral's metal wall and roof panel profile offering includes a variety of standing seam roof panels, concealed fastener and exposed fastener panels and liner panels with most available in a wide variety of substrates including aluminum, galvanized steel, galvalume, copper and stainless steel. Products are available unpainted or finished with high performance Enduracote™ and kynar Flurobond™ coatings. Learn more at www.fabral.com.

Products used at the VISION House:

1 1/2" SSR Standing Seam

Get the classic look of standing seam metal roofing in 24 gauge steel from Fabral. 1 1/2" SSR Standing Seam is always a smart choice for residential or commercial new construction or re-roofing applications. Its narrow batten seams offer aesthetic elegance, while its clips provide ease of installation and thermal movement. Fabral's 1 1/2" SSR is designed to perform at optimum levels year after year, providing excellent durability in all types of weather including rain, wind and snow. 1 1/2" SSR is available in nine specially formulated Enduracote ® paint colors and Acrylic Coated Galvalume with a full line of complementary trim and accessories available- all of which are Energy Star Approved.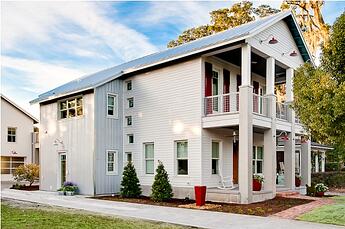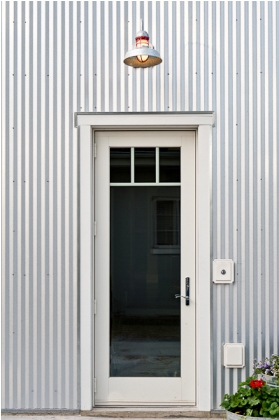 Photos: lathamarchitectural.com
Read more about Green Roofing from Fabral.