About
Uponor has been enriching people's lives with comfortable, energy-efficient radiant floor heating systems, clean plumbing systems and dependable fire sprinkler systems for more than 35 years. Our commitment to sustainable building includes the ongoing development of new technologies and innovative solutions that produce products and systems that have little or no negative impact on the environment. Our mission is to partner with professionals to create better human environments in both the residential and commercial markets while leading the way toward greater energy efficiency and smaller demands on the earth's resources. For more information about Uponor products and system solutions, visit www.uponor-usa.com or call (800) 321-4739.
Commitment to Sustainability
In 2006, Uponor formed a multifunctional Sustainability Team which guides and oversees all sustainable efforts for the company, including various recycling programs, lean manufacturing operations and education initiatives. The company is dedicated to following the triple-bottom-line approach to sustainability — focusing on people, planet and profits — where the balance of these key objectives provides a holistic approach to business. Our solutions for plumbing, fire sprinklers, radiant heating/cooling, hydronic distribution and pre-insulated pipe systems are the backbone of our sustainable values, ensuring every structure is more water-conscious and energy-efficient to bring comfort, safety and peace of mind to future generations to come. To learn more, see Uponor's Sustainability Mission.
Products From Uponor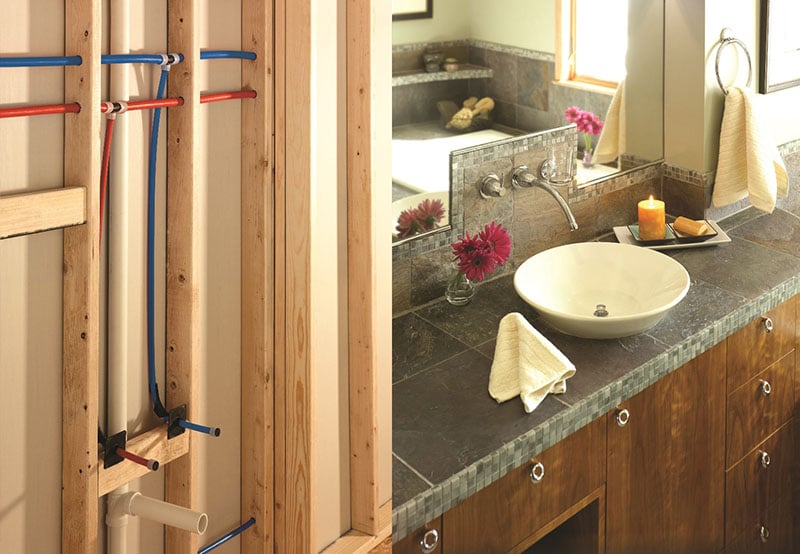 If you're familiar with copper or CPVC pipe for plumbing, you might be surprised to know that PEX is now installed more often in new-home construction than copper and CPVC combined. This is because of the extreme durability and cost-effectiveness of PEX. PEX resists corrosion, pitting and scaling and, due to its extreme flexibility, PEX can actually expand up to three times its original diameter, making it the most freeze-resistant piping available. And because it's not made from metal, PEX eliminates concerns of dangerous lead and other metals in a plumbing system.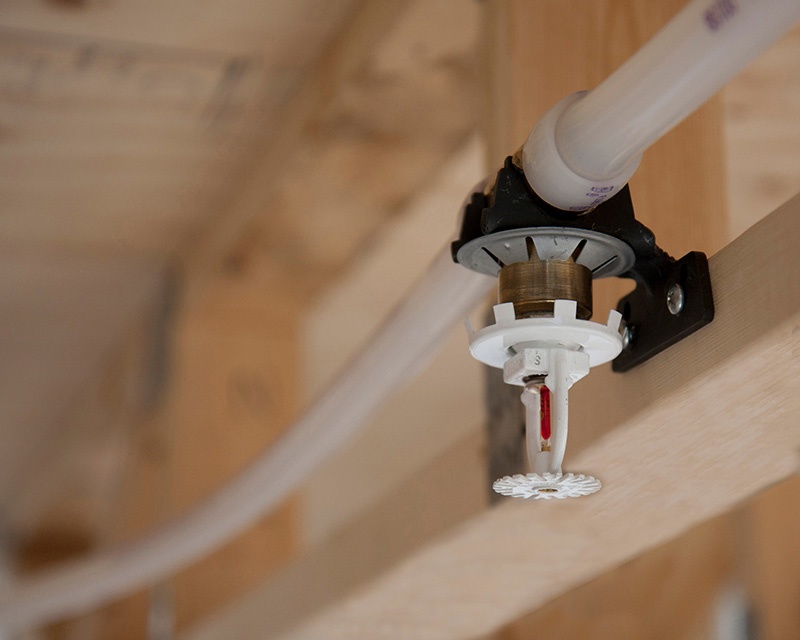 Uponor's residential multipurpose fire sprinkler system called AquaSAFE™ combines with a home's cold-water plumbing to offer homeowners added peace of mind. The flexible Uponor PEX piping in the system is highly freeze-resistant, eliminating the need for antifreeze and maintenance checks, while the non-stagnant design eliminates the need for costly check valves and backflow preventers as well as the annual maintenance hassles that accompany them.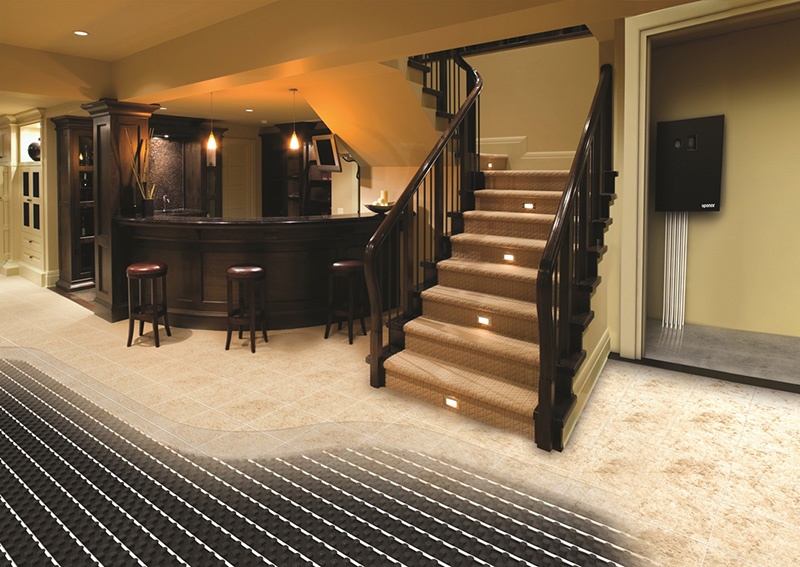 Uponor, formerly Wirsbo, was the first to bring radiant floor heating to North America more than 40 years ago. Today, Uponor is the leader in radiant heating and cooling for homes and businesses around the globe. In a radiant floor heating system, warm water flows through flexible, durable PEX tubing located under the floors to create an even, comfortable warmth that provides superior energy efficiency with enhanced indoor environmental quality (IEQ).