About
Allegion (NYSE: ALLE) creates peace of mind by pioneering safety and security. As a $2 billion provider of security solutions for homes and businesses, Allegion employs more than 8,000 people and sells products in more than 120 countries across the world. Allegion comprises 27 global brands, including strategic brands CISA®, Interflex®, LCN®, Schlage® and Von Duprin®. For more information please visit www.allegion.com.
Schlage® is the leader in home security and hardware products, offering innovative new solutions like wireless and mobile security to help build the homes of the future. Visit www.schlage.com for more information.
Commitment to Sustainability
We believe that we have great opportunities for growth through customer focused innovations that improve the quality of life and our environment, including many that advance sustainable business practices. We provide products and services that help customers reduce their energy use and greenhouse gas emissions, and therefore help minimize the effects of climate change. At the same time, we are working to reduce the energy footprint of our own operations.
Products From Schlage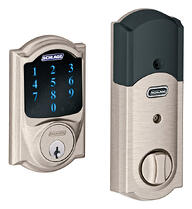 Schlage Touch™ makes your day less complicated.
Now you can come and go freely without keys. If you're a homeowner with an active lifestyle, or a busy parent with kids who are always coming and going, then Schlage Touch™ can help simplify your day with easy, key-free access. Learn More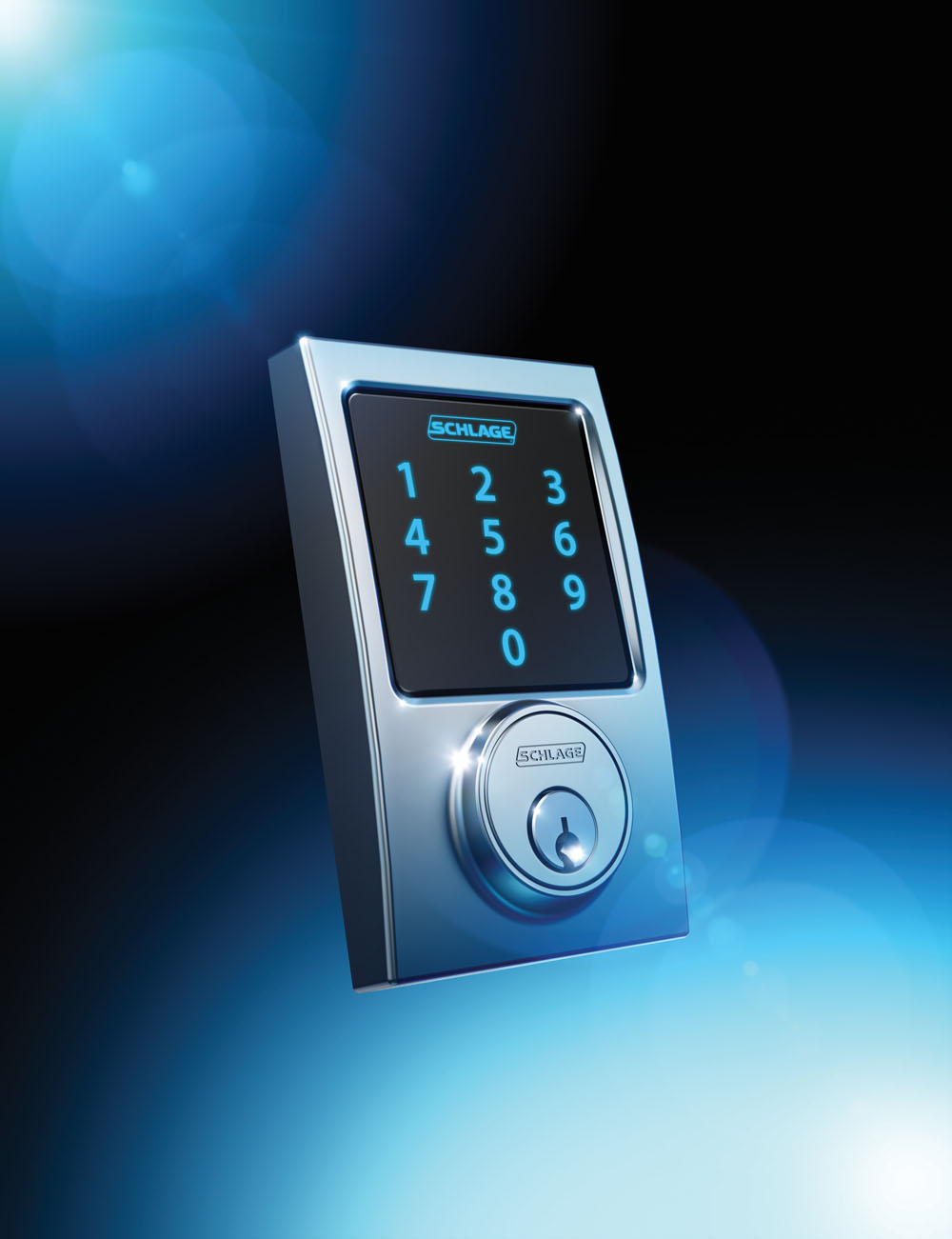 Schlage Connect™ puts you in control with your home automation system.
Schlage Connect™ allows you to be constantly connected to your home from anywhere*. Schlage Connect™ is for the constantly connected person who wants to integrate their locks with their home automation or security system. Learn More
*When paired with third-party home automation or alarm system.