About
Since 1952, we've been building a reputation for excellence in engineered wood products. Across North America and internationally, dealers, manufacturers and builders trust AinsworthEngineered® for consistent quality and value.
Our market-leading wood products include oriented strand board (OSB), oriented strand lumber (OSL) and specialty overlaid panels. Our mills are some of the most technologically advanced in the industry, and are strategically located in timber-supply regions – enabling us to be more sustainable. Further, when we manufacture OSB, we use every shred of wood fiber, with virtually no waste.
Ainsworth: we bring quality and value to sustainable building products.
Commitment to Sustainability
Ainsworth:
Makes OSB from renewable woods, harvested from sustainably-managed forests (ensuring prompt regeneration)

Uses fast-growing northern aspen and white birch, as well as pine trees killed by the mountain pine beetle

Maintains control of 100% of the wood fiber supplies, using every shred of wood fiber, with virtually no waste

Locates our mills near our forestlands, reducing our carbon footprint

Offers FSC certified OSB products

Complies with SFI standards and Canadian forest laws. These stringent laws are why Canada retains 91% of its original forests, and our deforestation rate is virtually zero
Click here for more information.
Products Used at VISION House Mariposa Meadows
pointSIX Durastrand Flooring
Advanced, extra weather-resistant, pointSIX Durastrand flooring:
Treated with an enhanced blend of resins and waxes for extra weather resistance

Patented tapered-edge technology that eliminates the need for edge sanding

Reduces edge flare to 0.01 inches (thickness of a piece of paper)

Less weight/sheet- enabling easier handling than competing flooring products

Snug, secure fit with easy-to-install tongue-and-groove profiles

Proven in 14-day flood test

Lifetime guarantee against delamination, plus a 1-year no sand warranty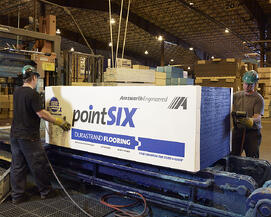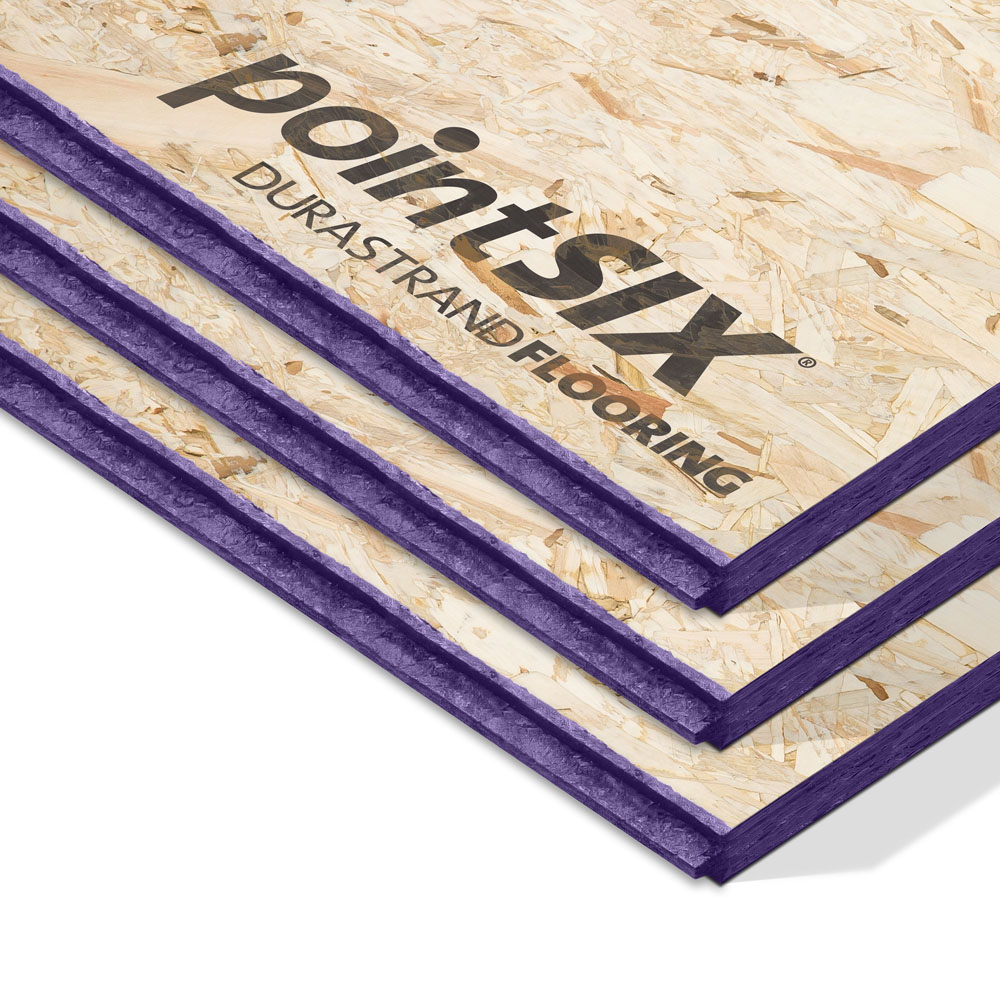 Steadi-Tred
Steadi-Tred stair treads for stair systems that are built to last
No need for temporary stairs – sturdy and moisture tolerant

Eliminate warping, cupping, splitting, and saggin

Pre-sized in popular lengths and widths, for faster construction

Available with bullnose or square edge

APA Quality Assured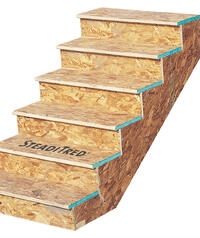 PRS
All around better 4' x 8' OSB panels
Problem-free structural OSB panels

APA Quality Assured

Available in PRS and Struc-1 grades

Cost-competitive and reliably supplied

Available in custom thicknesses and sizes

Stenciled nail lines

Environmentally friendly, sustainably sourced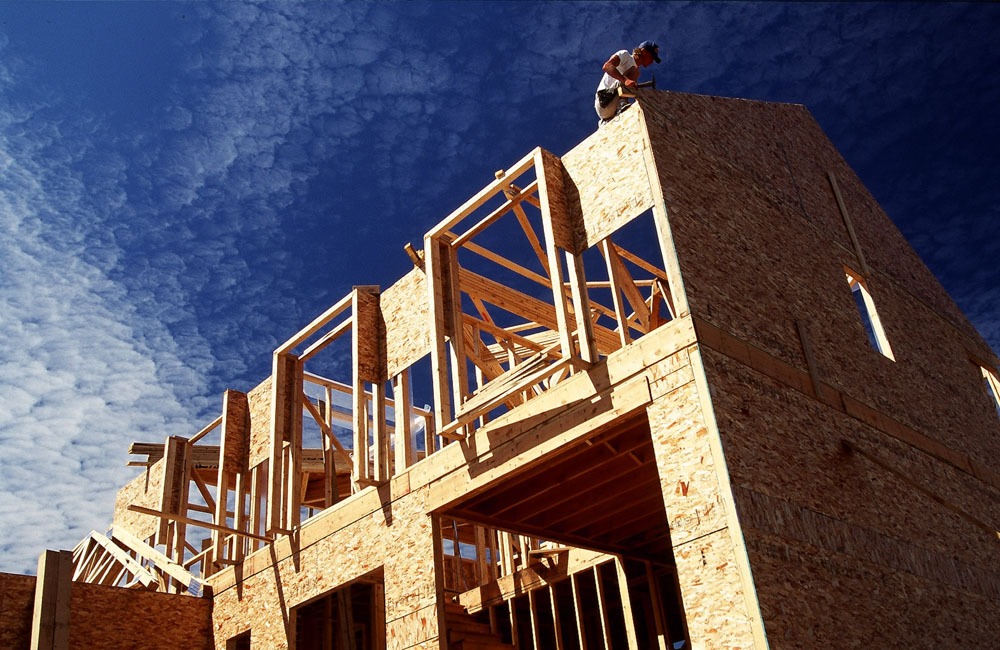 Jumbos for SIPs
Ainsworth leads the Jumbo panel industry through:
A focused commitment to exceptional quality and sustainable manufacturing
SFI (and FSC) certifications, plus the APA's quality assurance on all OSB products
Active involvement with SIPA
Compliance with the most stringent formaldehyde regulations: CARB, HUD, PEFC
Varied panel sizing options and procurement networks
Customer-focused partnerships ensuring consistent supply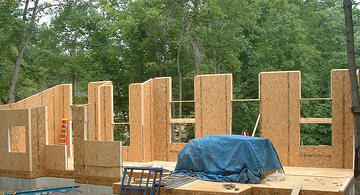 Rimboard
1" & 1-1/8" Rimboard floor framing, engineered for standard load applications
Economical alternatives for engineered flooring systems
APA Performance-rated Rimboard, ideal for I-joist system
Reliable supply, sustainably sourced
Ainsworth 25-year performance guarantee