About
Panasonic offers a comprehensive line of high performance ventilation fans ideal for residential and light commercial applications. Featuring the utmost in energy efficiency and quiet operation, Panasonic ventilation fans offer an easy and affordable solution to meet codes and the latest green building standards. For more information visit www.panasonic.com/building.
Sustainability and the Environment
Panasonic's commitment to sustainability begins with our manufacturing process. All of our fans are RoHs compliant since no hazardous materials were used. Not only are they designed to improve indoor air quality, but our WhisperGreen series are rated up to 871% more energy efficient than ENERGY STAR standards. As a 2010 and 2011 ENERGY STAR Partner of the Year, our pledge to sustainability is evident through our education initiatives and community outreach. For more info visit www.panasonic.com/environmental/.
VISION House in INNOVENTIONS Products
WhisperGreen FV-08VKM3: ENERGY STAR® rated Whisper Green® ventilation fan features a DC motor for ultimate energy efficiency, built-in motion sensor, variable speed controls, delay timer, and SmartFlow® Optimum CFM Technology which detects and compensates for increased static pressure to ensure the fan operates as specified. Dual duct adaptors enable installation flexibility plus the fan can be used for spot or whole house ventilation, exhausting mold, mildew and pollutants to improve overall indoor air quality.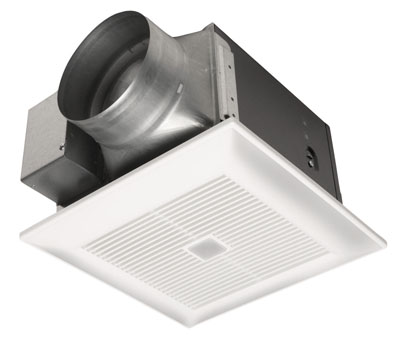 WhisperComfort exhausts stale air from the interior and simultaneously supplies filtered fresh air from the outside. The patented capillary core tempers the air going into the home, so energy is not lost and used more efficiently. WhisperComfort is the only ERV that can be installed into a ceiling utilizing existing air ducts.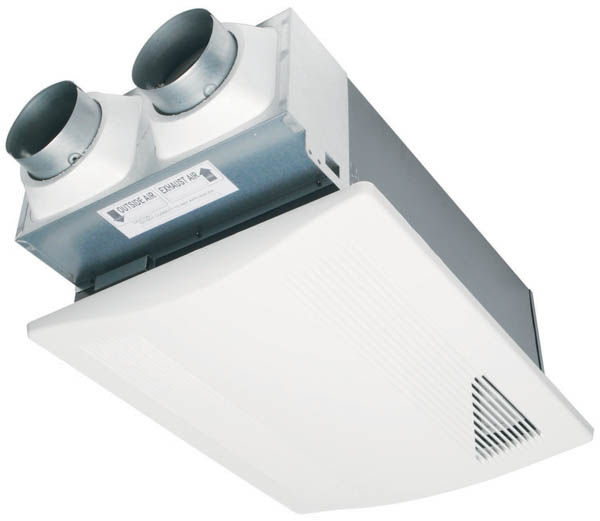 WhisperWall™ ventilation fans are designed specifically for through-the-wall installation, providing an alternative when a ceiling mounted ventilation fan isn't an option. ENERGY STAR® rated WhisperWall also includes exterior hood with a backdraft damper to prevent unwanted outside air from coming in.