Title 24 Workshop on Nov 14: Planning for Upcoming Changes
The next round of Title 24 changes are upon us, and it's imperative to stay up to date on critical code changes that will impact your business! Green Builder Media, Bradford White, and the Building Industry Association of Southern California (BIASC) are hosting a workshop on November 14 to help building professionals understand the upcoming changes and how to plan for them.
The session will explore the key modifications to Title 24, innovative technologies that will help you meet and exceed performance requirements, and successful case studies with solutions for reaching energy efficiency targets and cost targets. If you want to keep your business ahead of the code curve, don't miss this important session!
Date: November 14
Time: 10:00-12:00 educational session, 12:00-1:00 FREE LUNCH
Location: BIASC's offices at 24 Executive Park, Ste. 100, Irvine, CA 92614
Fill out the form on this page to register
---
About our presenters: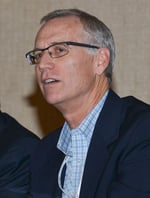 Geoff Wickes is Senior Product Manager for NEEA's Emerging Technologies group, Geoff works closely with utilities, trade allies and trendsetters to identify and prove out innovative energy-efficient technologies to transform the market. Current areas of focus include Heat Pump Water heaters, pumps, fans and efficient motors. He has been heavily involved in the roll out of the US DOE rule making on efficient clean water pumps (XMP Extended Motor Products) Currently he heads up the Pump Systems Matter board.
Geoff's background in energy efficiency and demand response has included management in the fields of instrumentation, manufacturing, construction, IT and utility market transformation program. He was the Director of Commercial and Industrial Programs for Ecos (now Ecova) after that he was the Key Account manager for Cascade Energy in the Energy Management Services group. He holds Geography and BS Liberal Arts degrees from Oregon State University,and has been a LEED- 2.0-accredited professional since 2004.
Geoff's interests outside of work include exploring the Pacific Northwest's natural wonders on foot, bike and human or naturally powered boats. He has just finished a major renovation to his home to make it the most energy efficient in the neighborhood.
---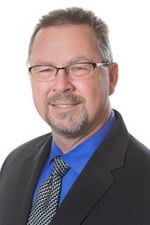 Gregg Holladay is a Business Development Manager for water heater manufacturer, Bradford White. He came to Bradford White after 32 years with General Electric where he introduced the first Energy Star electric heat pump water heater to the US market, GeoSpring. Since joining the Bradford team in January 2017, the company acquired the GE GeoSpring plant equipment to fold into their American manufacturing site in Middleville, MI. This continues manufacturing of the only heat pump water heater with top connections made with US labor force based in Michigan, under the Bradford White name of AeroTherm™.
Gregg continues the work of educating architects, builders, and the plumbing/HVAC trade on the benefits of heat pump water heaters while living on his farm in Kentucky with his wife of 35 years. He holds a bachelor of Arts degree in Psychology from Bellarmine University in Louisville, KY.