To those hesitant to use spray foam in rolling homes, builder-designer Byron Fears says "get over it!"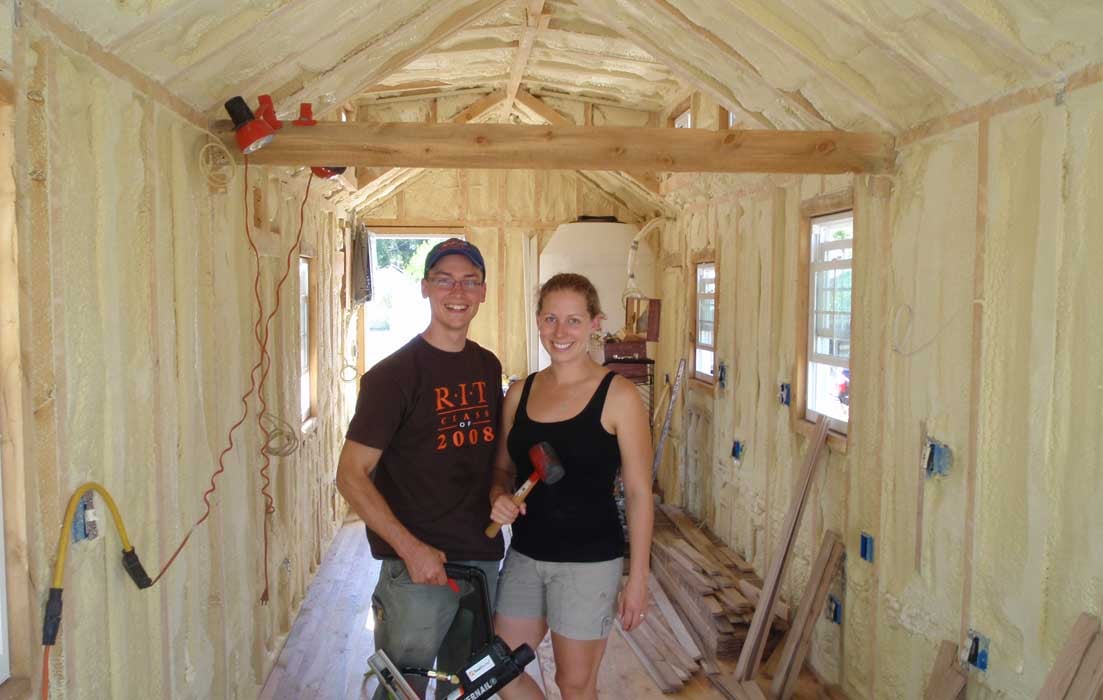 Photo: Erin and Dondi
Fears, co-owner of Simblissity, in Lyons Colorado, is no newcomer to the construction industry, and especially tiny homes. His company cranks out custom compact homes on a regular basis. He's also built gypsy Wagons and other eclectic small structures.
But Fears took umbrage when I presented at the Tiny House Jamboree last week, and suggested that spray foam is a product that's untested for regular road travel in tiny house walls. I had consulted with the Spray Foam Coalition prior to the event, and they were not willing to fully endorse the idea of using spray foam in homes that travel on the highway frequently--although they strongly endorse its use in more static tiny home on foundations.
"One of my homes with spray foam just traveled 7,000 miles back and forth across the country," Fears says. "That stuff is the absolute best way to insulate a tiny home."
I asked him whether he had seen any evidence of the material crumling or being damaged by transport.
"Not at all," Fears says. "We use a high-density product, which makes the structure incredibly strong. You just have to use the right mix."
Byron, a member of the board of the Tiny House Industry Association, is active in the fast growing tiny house "movement." You can learn more about his company HERE.