If you are looking for a place to settle down with your tiny house, consider Walsenburg, Colorado.
This small town, with a population of 3,000 has made zoning changes to city code to allow tiny houses. Now tiny houses are permitted (even welcomed), as long as they are connected to city water and sewer - and are on permanent foundations. One tiny home building company has already recieved permission to establish a subdivision, however the city is quick to make it clear - a tiny house can be built on any residential lots within the city limits, not just within that subdivision.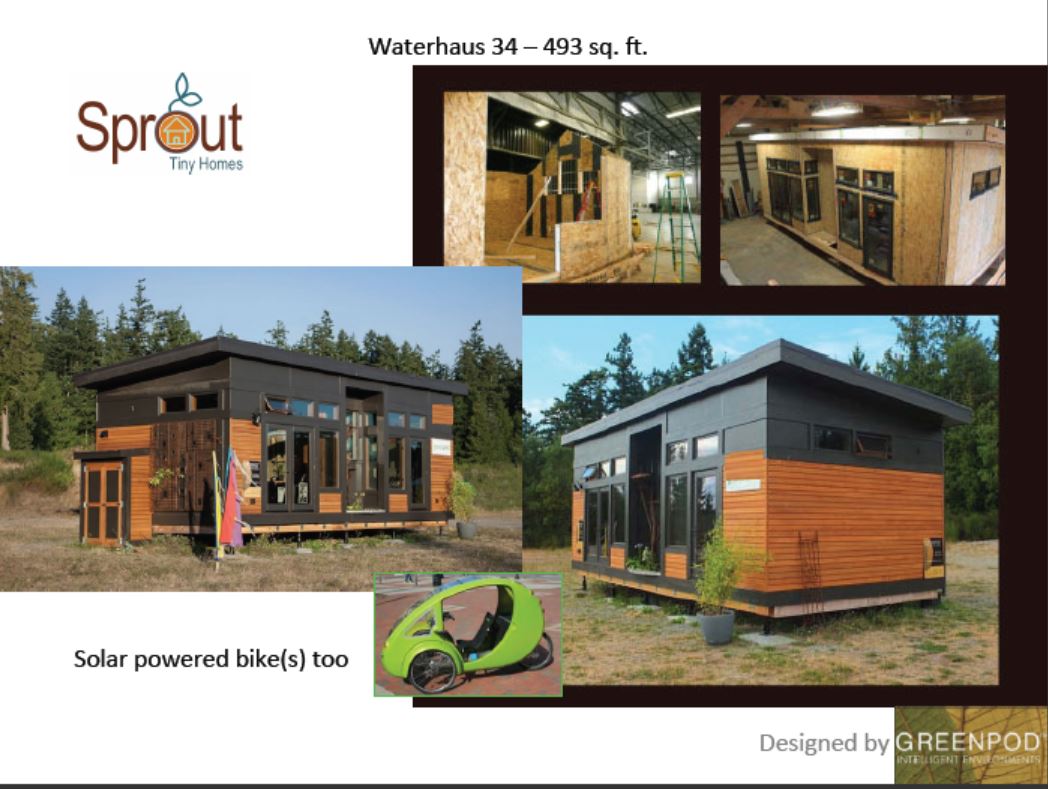 The town itself is fairly small, providing incoming residents ample opportunity to pave their own way. Besides a nearby state park, Walsenburg boasts a golf course, water park and a mining museum. Although Walsenburg is near several larger cities for an easy work commute, the town itself boasts a large wind farm and a newly approved marijuana greenhouse.
Sprout Tiny Homes (brochure shown) has been approved to build 28 tiny homes behind the town library as a subdivision. The homes are between 260 and 672 square feet. For tiny home owners who want a community, but haven't built yet, the subdivision sounds like a fantastic opportunity. Like all things, there is a down side. Sprout's tiny homes come with price tags that will make all but the wealthiest downsizer cringe. They start at $59,900.

Learn more, and watch the whole news clip from Colorado's 9News