The Return of the Garden
Climate change and the coronavirus are forcing us to rethink the role of landscaping and how it can help us live more resilient lives. This eco-landscaping guide hits all the high points on working with what you have to create an abundant life.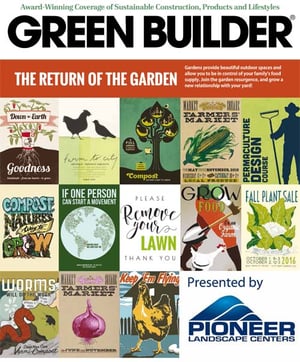 Get inspired! This garden guide is salve for the pandemic-shocked soul. Everything you need to live a sustainable life is at your fingertips if you look at your yard with a fresh set of eyes.
The Ebook includes:
A suburban makeover. How to transform lawns into biodiverse sustainable landscapes.
The permaculture approach. How to stack functions in your yard, including adding veggie gardens.
Ways to reduce the need for "outside inputs" (like water) with natives and naturalized plants.
How to reap the rewards of created habitats.
Ways to manage stormwater.
Tips for home orchards.
Edible landscape ideas to stock your resilient pantry.
Advice for people in tiny houses or those with limited growing space.
Fill out the form on this page to download your free copy.
Presented by: