Sustainability Symposium 2022: Roadmap to Decarbonization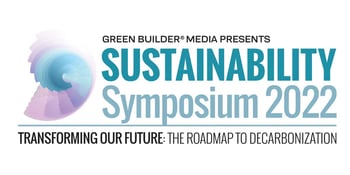 Agenda with links to recording
April 20
Opening Remarks, Sara Gutterman, CEO of Green Builder Media
Regeneration—Ending the Climate Crisis in one Generation, Paul Hawken (Sustainability luminary, entrepreneur, and best-selling author)
Reset—Changing Mindsets and Paradigms in a World of Wicked Problems, Sandra Waddock (Professor and award-winning author)
ESG Essentials Panel, CR Herro (SVP Operations Bettr Homes), Scott Tew (VP Sustainability Trane Technologies), Eddy Soffer (ESG Manager Interactive Brokers)
April 21
Fighting Climate Change with Capitalism, Roger Ballentine (President Green Strategies and Venture Partner at Arborview Capital)
The Circular Economy's Role in Decarbonization, David McGinty (Global Director Platform for Accelerating the Circular Economy)
Decarbonization Solutions for the Built Environment, Peter Pfeiffer (Partner, Barley Pfeiffer Architecture), Steve Easley (President, Steve Easley & Associates), Bronwyn Barry (Partner, Passive House BB)
Sustainability Symposium 2022 Speakers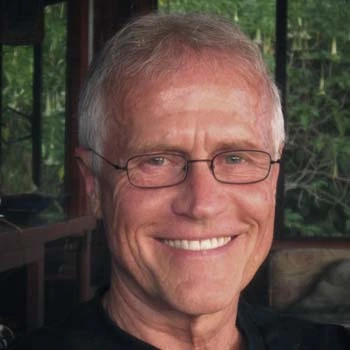 Paul Hawken
Regeneration: Ending the Climate Crisis in one Generation
In this session, Hawken will explore Regeneration, a radical new approach to the climate crisis, one that weaves social justice, environmental stewardship, and economic incentive into a seamless tapestry of action, policy, and transformation that can end the climate crisis in one generation.
Paul Hawken is an environmentalist, entrepreneur, and bestselling author of eight books that have been published in thirty languages in more than fifty countries and have sold more than two million copies. Hawken is a renowned lecturer who has keynoted conferences and led workshops on the impact of commerce upon the environment, and has consulted with governments and corporations throughout the world.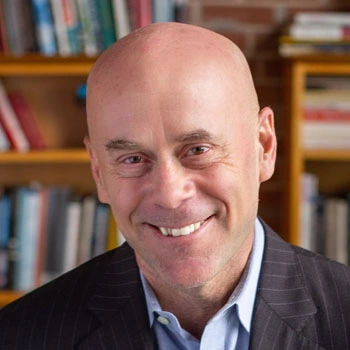 Roger Ballentine
Fighting Climate Change with Capitalism
Our economy has grown exponentially over the last century, but this remarkable economic growth was fueled largely by the use of cheap and abundant fossil energy, the emissions of which have changed our climate. What if we could redirect that awesome power away from contributing to the climate problem and instead harness it to overcome the challenges ahead of us? There is more money to be made in addressing the climate problem than in making it worse—between now and 2030, there will be $23 trillion in investment opportunities for climate solutions. In this session, Climate Capitalist Ballentine will explore how to shift from a command-and-control economy, which implements regulations and levies fines against environmental polluters, to a new model that encourages climate solutions and environmental performance by aligning innovation, stewardship, social equity, and profit.
Roger Ballentine is the President of Green Strategies Inc., where he provides management consulting services to corporate and financial sector clients on sustainability strategy; decarbonization; investment and transaction evaluation; clean energy procurement strategies; and the integration of energy and environmental policy considerations into business strategy. He is also a Venture Partner with Arborview Capital LLC, a private equity firm making growth capital investments in the clean energy and energy efficiency sectors. Previously, Roger was a senior member of the White House staff, serving President Bill Clinton as Chairman of the White House Climate Change Task Force and Deputy Assistant to the President for Environmental Initiatives.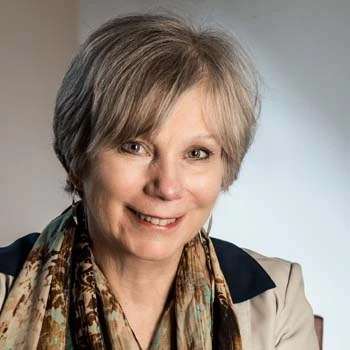 Sandra Waddock
Reset: Changing Mindsets and Paradigms in a World of Wicked Problems
When organizations develop strategies that are both life-affirming and economically beneficial, the outcome is connectedness, circularity, and enhanced collective value. Because humans can design markets and trade to be equitable, if they so desire, these principles provide a platform for a new economic orthodoxy to replace the flawed set of assumptions that comprise the economic fundamentals currently dominant in industrialized nations. In this session, Waddock will explore the human-centric ethic of today's workplace, which is chipping away at the single-bottom-line version of capitalism, and outline a shifting power structure whereby profitability is no longer at odds with stewardship. She will outline how economic values are shifting and highlight 5 dimensions of change that are creating system transformation.
Sandra Waddock is Galligan Chair of Strategy, Carroll School Scholar of Corporate Responsibility, and Professor of Management at Boston College's Carroll School of Management. She has published over 180 papers and chapters and 15 books and received multiple lifetime achievement awards. Current research interests include transformational system change, memes and narrative, flourishing life, intellectual shamanism, management education, and wisdom, among others.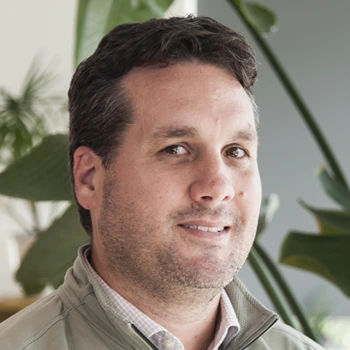 David McGinty
The Circular Economy's Role in Decarbonization
The circular economy has an essential role to play on the road to decarbonization and the creation of inclusive, sustainable economies. Currently, only 8.6% of the economy is circular, and our use of resources continues to grow dramatically every year. A circular economy, which designs out waste and pollution, keeps products and materials in use for as long as possible, and regenerates natural systems, is necessary to tackle the root causes of the climate change, biodiversity loss, and pollution crises. In this session, David McGinty, Global Director of PACE, will differentiate the circular economy from recycling and highlight the positive impacts the circular economy can have on the road to decarbonization.
David McGinty is the Global Director of the fast-growing Platform for Accelerating the Circular Economy (PACE) in the Hague. Previously, he has led public-private partnerships for an international NGO, been head of a private sector development and impact investing advisory firm, and taught management and law at the graduate level.

ESG Essentials A paradigm shift is happening throughout our entire global economy, bringing with it a new way of thinking about the purpose of a corporation. Companies are shifting away from a single-bottom-line comprised solely of financial profitability towards a set of blended values that incorporates environmental and social considerations, taking into account the interests of diverse stakeholders and focusing on building long-term value. In the face of these evolving expectations, companies are implementing Environmental, Social, and Governance (ESG) initiatives that protect the environment, safeguard their employees, encourage diversity, respect human rights, deliver safe and useful products, defend their customers' privacy, and create ethical and transparent governance structures. This panel will tap into the expertise of a leading ESG investor, builder, and manufacturer to explore ESG trends and fundamentals that building professionals, consumers, and manufacturers alike need to know.
As EVP Operations for Bettr Homes, C.R. Herro leads Business Innovation, which combines design, efficiency, sustainability, and new technologies to establish a new standard in home building that provides better comfort, healthier air, and costs less to own and operate. C.R. has spent 20 years within Fortune 500 companies driving innovation and supporting change management. He is on the RESNET ANSI Standard Development Committee, technical committee for the Leading Builders of America, and is an active member in the Housing Innovation Alliance. C.R. speaks nationally to advance the industry, regulations, and associated stakeholders in adopting credible improvements to the function, performance, and value of new homes.
Scott Tew is the VP of Sustainability and Managing Director of the Center for Energy Efficiency & Sustainability (CEES) at Trane Technologies, which is responsible for forward-looking sustainability initiatives aimed at reducing resource demand of products and minimizing resource use within company facilities. In addition, Scott serves as a featured speaker and thought leader in linking public policy, economic impacts and sustainability. His recent efforts have led to the development of world-class initiatives including the creation of a green product portfolio, personalized employee engagement, unique research on unmet needs in the green space, and sustainability-related solution concepts like building a $300 house. Prior to this role, Scott led high profile programs to advocate for energy efficiency, green buildings and global greenhouse gas emissions standards and policies. He plays key roles in several important groups including: the Alliance to Save Energy; the North Carolina New Schools Energy & Sustainability Council; and the U.S. and India Green Building Councils.
Eddy Soffer is ESG Manager at Interactive Brokers. In his role, Eddy leads Interactive Brokers' ESG strategy & planning through the development of sustainable trading products, while also spearheading the incorporation of ESG fundamentals and reporting frameworks into the firm. Eddy has an extensive 20+ years financial services background with roles ranging from relationship management and sales to business strategy. He developed an affinity for sustainability while previously serving at Brown Brothers Harriman, where he created and led the firm's ESG initiatives through the development of a global strategy across all of its business lines.

Decarbonization Solutions for the Built Environment. The built environment is one of the most conspicuously consumptive sectors of our economy and has a tremendous impact on carbon and other greenhouse gas emissions. The Department of Energy (DOE) estimates that homes and buildings in the U.S. account for 40 percent of our nation's total energy use, 70 percent of electricity use, and 40 percent of total emissions. On a global scale, it's expected that 2 trillion square feet (equal to the built environment in New York City) will be constructed every 35 days for the next 35 years, which makes decarbonizing the built environment absolutely imperative. During this panel, some of the building industry's leading building science, design, and green building experts will highlight tangible solutions, challenges, and strategies for reaching net zero energy, water, and carbon in homes and buildings.
Steve Easley is an internationally recognized building scientist and construction consultant specializing in solving building science related problems and educating building industry professionals and their trade partners. His work focuses on increasing quality of construction, sustainability, performance, and reducing costly mistakes that lead to construction defects and call backs. Steve's mission is helping industry professionals build & remodel structures that are durable, energy efficient, healthy and comfortable to live and work in. He has more than 30 years of industry experience, performing thousands of jobsite quality surveys and presenting building science seminars around the world with an annual audience of 8-10,000 industry professionals.
Peter Pfeiffer is an internationally recognized architect, interior designer, and building scientist, professionally licensed in Texas, New York, New Jersey and Oregon, as well as with the National Council of Architectural Registration Boards. He focuses on environmentally-sensitive design & net zero solutions. Pfeiffer is a LEED accredited professional who has spent 30+ years designing and developing pragmatic high-performance Green buildings and homes. In 2004, he was named a Fellow of the American Institute of Architects [AIA] for his lifelong achievements in "mainstreaming Green Building". Peter has been listed as one of the 10 most influential residential architects of the decade and was awarded the prestigious "Sustainability Superhero" of the year by Green Builder Media.
Bronwyn Barry is an award-winning architect based in San Francisco, CA. She was educated in South Africa, the UK and the USA and holds a Bachelor of Arts from the University of Natal-KwaZulu. She attended courses in Architecture at UC Berkeley before apprenticing at various architecture practices throughout the San Francisco Bay Area. She organized and directed California's first all-women construction crew for Habitat for Humanity before founding both Passive House California (PHCA) and the Passive House Network (formerly NAPHN), where she currently serves as Policy Lead. She has been an active contributor to the UNECE's Coalition on Buildings, working to develop a global standard for high performance buildings. Locally, she has worked on direct implementation by designing and building Passive House buildings since 2008, working in collaboration with various contractors through her design practice, PassiveHouseBB. Bronwyn has contributed as a subject matter expert on a number of research projects in collaboration with researchers at Lawrence Berkeley National Labs (LBNL). Most recently she worked with California's Codes and Standards team on exploring a Multifamily Passive House Reach Code for California. She was recently named a Senior Policy Fellow by the New Buildings Institute (NBI) and her firm was honored with the highest Merit Award for the 2021-22 Architecture at Zero design competition.