Download Six Ways Construction is Changing
Green Builder's Annual Building Science Ebook is free to view online or as a pdf download.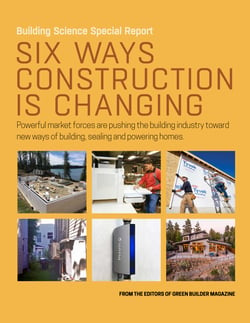 From the editors of Green Builder magazine comes a concise look at the latest, greatest innovations changing how homes and multifamily projects are built. From weather barriers to SIPs, utility programs to whole-house air purification that can address urban smog, we look at the how and why of building today.
Fill out the form on this page to download your free copy.