Oddly enough, in water-squeezed Santa Fe, the answer is "trade in that old dishwasher or clothes washer."

WHEN SANTA FE RESIDENTS learn of a new building permit or proposed subdivision, the universal first question is inevitably: "Where's the water coming from?" It is a good question. And there is a good answer, but it's complex and maybe a little counter-intuitive.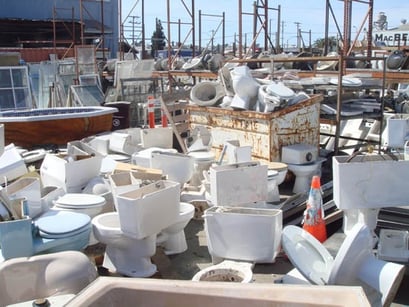 The good news is that for nearly 15 years none of the new growth in our city has resulted in any increase in aggregate water consumption. In fact, both per capita consumption and total volume of consumption have been reduced, even as we have added thousands of new users to the system and witnessed unprecedented drought conditions.

A big part of the decline, even while growing a population, has been through education and be creating a culture of conservation. But the biggest reason is because of a city policy that requires adherence to an "offset policy" for all new building permits.
What is an "offset policy"? In short, it means every new project must show it will not consume any more water than will be offset by other conservation measures that are both proven and permanent
Santa Fe became somewhat famous, or infamous perhaps, for its toilet retro-fit program instituted in the early 2000s. Really? Homeowners got cash from plumbers to install new low-flow toilets in their homes? Yes, because each of those older high-flow toilets were worth hundreds of dollars to the plumbers who "sold" them to builders and developers who had to prove a permanent "offset". Each new building permit required a purchase of eight to twelve toilet credits (depending on lot size) from those that had been "banked" by the city when plumbers turned in affidavits of replacements.
It was revolutionary and effective and allowed the building community to serve the larger community's natural growth rate. Yes, there was a new cost to the construction of a home that was passed on to the homeowner, but no new water was demanded from the system from that new home.
When California launched a similar program, the state quickly blew through $60 million, as residents rushed to claim their $100 per toilet trade-in. The program ultimately replaced about 60,000 toilets, but the State had no plan in place for what to do when the cash incentives ran dry. Santa Fe's challenge is different. The program was so succesful that they're running out of inefficient toilets to replace. But they're responding in a way that is both flexible and responsible.
Expanding the Water Guzzler List
So what happens when we run out of old toilets? That may already be happening, or at least the number of old toilets to retrofit has diminished so as not to be a sustainable means of keeping the "offset" principle alive. So in response, the City morphed its "offset" policy so that any conservation measure that can be shown to be both proven and permanent is eligible to be deposited in the water bank.
Want to get a rebate from the city for buying a low-flow dishwasher or clothes washer (they are available)? If you do, and prove you are taking the old one out of use, then the calculated savings is "deposited" in the water bank and is available for purchase by the builder or developer. So the offset principle is alive and well but no longer limited to old toilets.
Indeed the biggest challenge going forward will be thinking of the next ideas of proven conservation that can be used to feed the water bank. People will always want to move to Santa Fe but we can't make or find any new water for them. Our only hope is to be creative in our conservation efforts and stick to the principles and policies of offsetting that new use.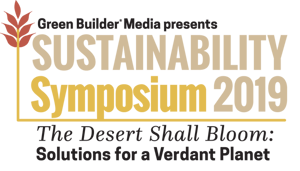 More Like This. If you're interested in water-saving tips and insights like this,be sure to catch Kim Shanahan at our third annual SUSTAINABILITY SYMPOSIUM,in Las Vegas this year on February 18th. Make your reservations early for this fun, informative and relaxing event (lunch will be served!), the day before the Design Week & Construction Show. Click HERE for more info.
---