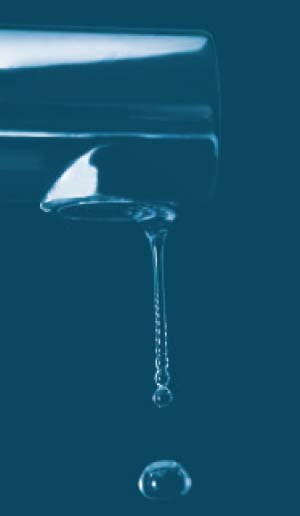 THE TYPICAL AMERICAN BATHROOM is a marvel of luxury and convenience, by global standards. The average American family of four uses 400 gallons of water per day, according to the Environmental Protection Agency (EPA), and a large percentage of that water is used in the bathroom. Toilets alone account for about 110 gallons of a family's daily water budget. In January 2014, California became the first state to require low-flow toilets, showerheads and interior faucets in all buildings, but using water-saving products makes good ecologic and economic sense, even in states where it isn't the law.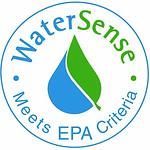 The EPA WaterSense Label
WaterSense, a partnership program with the EPA that began in 2006, offers a listing of water-saving products and services. Products that carry the WaterSense label are 20 percent more efficient than average products, and are tested and certified by an independent third party to make sure they meet WaterSense and EPA standards. Over 300 showerheads, 730 high efficiency toilets and 2,600 faucet or faucet accessory models have been WaterSense certified. According to the WaterSense website, "WaterSense has helped consumers save a cumulative 487 billion gallons of water and over $8.9 billion in water and energy bills" to date. Several areas, including Portland, Oregon and Miami-Dade, Florida also offer additional savings in the form of rebates for WaterSense-labeled products.
Learn more at www.epa.gov/watersense/
Efficient fixtures can help save homeowners thousands of dollars—even just installing a low-flow toilet will save a family about $2,000 over the system's lifetime. And, according to WaterSense, an EPA partner program, if every American household installed water-saving bathroom sink faucets or accessories, we would save more than $350 million in water utility bills and over 60 billion gallons of water each year. And, since water used in bathrooms is often heated, saving water saves energy, as well.
Early iterations of low-flow showerheads and miserly toilets came with a cost: they often didn't perform as well as their conventional counterparts. But manufacturers have steadily improved the technology so that their products use smaller volumes of water more effectively. For example, low-flow toilets don't simply have smaller tanks than the old water hogs; instead, they use a combination of gravity, bowl shape and size and (sometimes) air pressure to effectively flush solid waste, using 1.6 gallons of water or less. Low-flow showerheads introduce air into the system, which helps produce larger droplets with adequate pressure, even while using less water.
Another strategy is to use different volumes of water for different "jobs." Dual-flush toilets and showerheads which allow the user to adjust the intensity of the flow with the touch of a button are good examples of this.
Finally, as greywater reuse enters public consciousness, manufacturers are responding with both new products and systems that can be retrofit; for example, there are several solutions on the market that divert and store water from the sink and use it to flush the toilet.
The efficient and innovative bath fixtures featured below present several strategies for saving water without sacrificing performance.
---