About

BASF is the world's leading chemical company – The Chemical Company. With about 105,000 employees, six Verbund sites and close to 385 production sites worldwide we serve customers and partners in almost all countries of the world.
In 2009, BASF posted sales of €50.7 billion and income before special items of approximately €4.9 billion. We help our customers to be more successful through intelligent system solutions and high-quality products. Through new technologies we can tap into additional market opportunities. We conduct our business in accordance with the principles of sustainable development.
Produc
ts in ReVISION House Vegas
FILTERPAVE™ porous pavement system using ELASTOPAVE™ technology
This aesthetically pleasing, hard-surfaced, recycled glass porous pavement system actively filters pollutants from stormwater and absorbs hydrocarbons. The BASF
ELASTOPAVE™
binder increases flexibility, durability and resistance to freeze-thaw cycles for minimal maintenance requirements. Get LEED® credits for reduced site disturbance, stormwater management, heat island effect, recycled content and regional materials.
ENTERTITE® open-cell foam insulation
ENERTITE® open-cell foam provides insulation, sound absorption, healthier indoor air quality and protection from thermal leaks. The water-blown foam flows easily into difficult-to-reach areas and creates a seamless seal, outperforming fiberglass and cellulose by providing a more airtight building envelope. Long-term performance is backed by a limited lifetime warranty.
COMFORT FOAM® closed-cell polyurethane insulation and air barrier
COMFORT FOAM® closed-cell, spray-applied polyurethane foam helps improve home energy efficiency, structural strength and occupant comfort. COMFORT FOAM technology substantially reduces both air leakage and the passage of moisture through the building envelope. The seamless, closed-cell technology meets and exceeds the required performance criteria for every Code and climate
.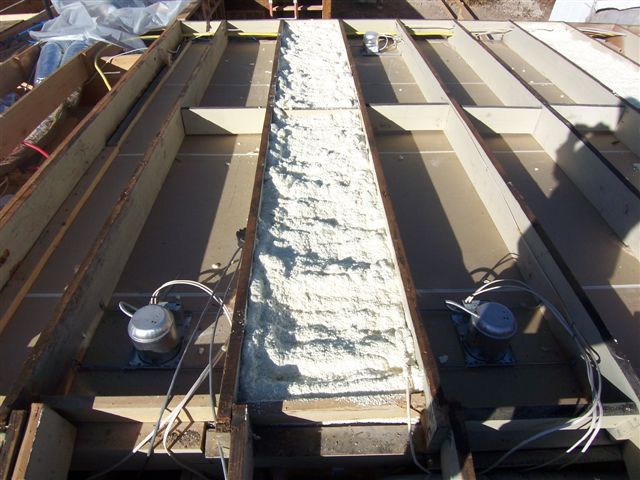 RADIANCE™ low-e attic barrier
Radiance™
is the first low-e paint formulated to provide more thermal comfort, lower heating and cooling costs, and a simple, affordable alternative to remodeling for rooms with inconsistent temperatures. Sprayed on the underside of the roof deck, Radiance can stop 75% of the potential radiant energy transfer into the attic.