Before you nail on your next roof deck in a hurricane risk area, take the time to read a few sections of the outstanding building science thesis. It's a fascinating (and hard to find) look at how fasteners behave on a roof in extreme weather. The study looks at both "aged" panels taken from an existing house and new sheathing. Here's a sample.
"Ring shank nails are found to have higher uplift strength than smooth shank nails. Results show a 27% mean increase in strength from 8d smooth shank to 8d ring shank. Additionally it is found that 8d smooth shank nails have a higher uplift capacity than 2-3/8 in. 6d smooth shank nails. Only the 6 in. / 12 in. fastener schedule was tested for 2-3/8 in. long 6d common nails so no conclusive trends can be found; however it was found that uplift strength is increased 74%from 6d smooth shank nails to 8d smooth shank nails."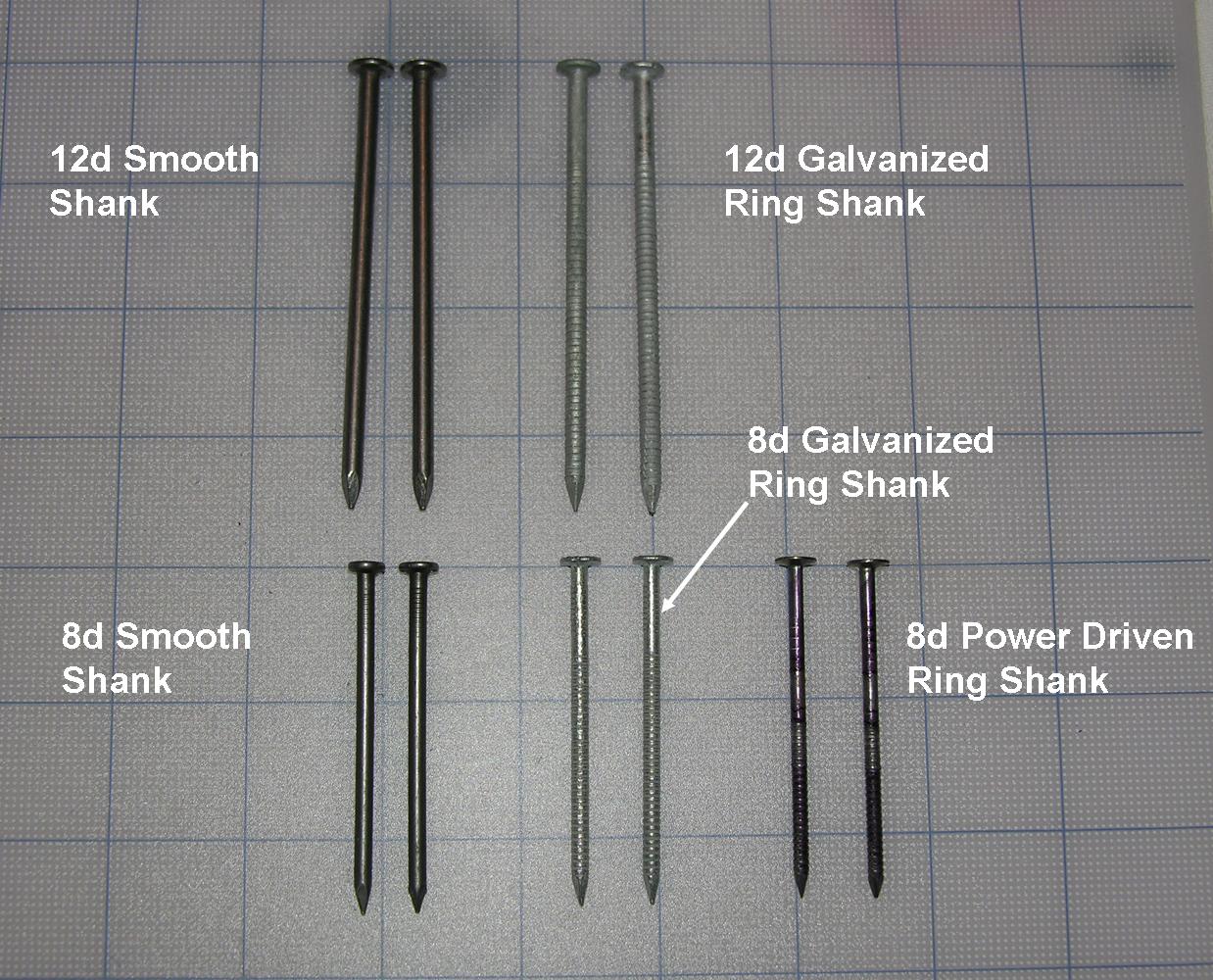 Download the full report HERE.