Each year the International Code Council ("ICC") celebrates Building Safety Month in May to create public awareness on what it takes to design safe and sustainable structures. This year's topic is Building Codes: Driving Growth Through Innovation, Resilience and Safety.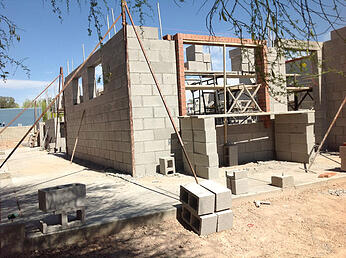 The first week of May focused on "Building Solutions for All Ages" and week two on "The Science Behind the Codes."

The week of May 16-22 looks at preparing for natural disasters with "Learn from the Past, Build for Tomorrow." Education is paramount in preparedness and it's important to have a plan in place for you, your family and your community. The Federal Alliance for Safe Homes ("FLASH") weighs in on developing a family disaster plan, reviewing evacuation routes and where to go during a disaster.

During the final week of May the focus will be on "Building Codes: A Smart Investment." As we see more and more natural disasters creating havoc on buildings it becomes clearer how important building to code (or even above code) and resilient housing are in protecting people from injuries and death.

Additionally, May 15-21 is the presidentially-declared National Hurricane Preparedness Week. The #HurricaneStrong themes include knowing your evacuation zone, building a disaster kit, strengthening your home, having an insurance check-up, and how to help your neighbors. Get involved and share your diaster plans with us via Twitter @greenbuildermag or @HeatherGBM.