The NFPA has posted a blog about research on electrical power lines originally done for linemen safety, but may also help in the prevention of wildfire ignitions.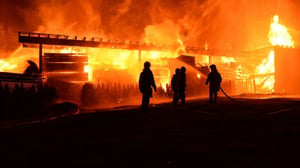 From the article:
With the recent devastating wildfires in California and elsewhere that have been attributed to power line problems, this tool has been thought to potentially help with wildfire-related ignitions. If power line problems can be detected by this new tool before they occur, the possibility, therefore, should exist that you can reduce the ignition of wildfires related to power line equipment failures.
You can read the entire blog here.