Green Builder® Media Partners with Structure Home for VISION House® Project in Los Angeles, CA
Seattle, WA, June 2, 2011 -­ Green Builder Media has teamed up with LA based builder, Structure Home, to create the VISION House Los Angeles, a research and training demonstration house program that will provide builders, remodelers, designers, and consumers with essential green building information relating to both new construction and retrofit/remodeling. The home, located in Pacific Palisades, California, will be an example of a high performance infill project in an established urban setting.
The VISION House Los Angeles will focus on the newly adopted CalGreen code, emphasizing optimized performance, durability, energy efficiency, water conservation, indoor air quality, efficient systems, and sustainable materials. The project team will host a wide variety of educational, promotional, and community-focused events during and after construction of the home.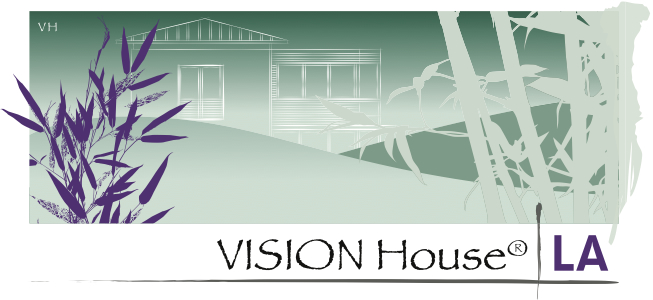 "We're excited about the launch of the VISION House Los Angeles, the latest in Green Builder Media's VISION House Series," says Sara Gutterman, CEO of Green Builder Media. "This project provides us with a special opportunity to showcase cutting edge sustainable systems as well as the CalGreen code, which we believe is the harbinger of change to come in codes throughout the country."
"The VISION House Los Angeles will allow us to learn, educate, and demonstrate a better way to live in our homes. The project will address important issues facing our community, our culture, and the planet," said Robert Kleiman, Co-Founder of Structure Home.
Learn more about the VISION House Los Angeles.
About Green Builder® Media
Green Builder® Media, LLC is the leading media company in the North American residential building industry focused exclusively on green building and responsible growth. With a comprehensive suite of print media, online options, demonstration homes, case studies, training and education vehicles, and live events, Green Builder Media assists building professionals prepare themselves for the new green economy.
About Structure Home
Organized in 1996, Structure Home is a builder of fine custom homes throughout the Los Angeles basin. Over the last fifteen years, the company has built a strong reputation for quality and integrity in West Los Angeles communities, specifically Santa Monica, Brentwood, Pacific Palisades, Westwood, Beverly Hills, Bel Air, and Cheviot Hills. Over its history, Structure Home has assembled a talented team of designers, project managers, construction staff, support personnel and trade resources who all share a common goal: to build more than just homes – to build lifelong relationships with clients.