With bad news rolling in from almost every corner of the Earth, it's important to honor those striving to reverse our free fall from grace.
The news this week has been bad. Especially bad. Not only is the planet heating up far more quickly than any estimate predicted, but we're wiping out almost every other species on the planet at a breakneck pace. Meanwhile, our leaders have become active participants in the destruction of life. What is often called an "Extinction Event," (wiping out much of the worlds other life) has now been relabeled by some as an "Extermination Event..the first ever on Earth. That's because it's not something that's happening without our understanding or complicity any more.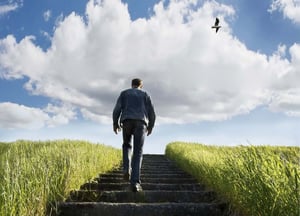 We're all culpable, and an extremist political wave here and in other nations seems intent on throwing fuel on the flames, rolling back hard-won environmental protections, opening up more areas to resource devastation, and frankly endorsing monstrous behavior, such as the Trump administration's decision to allow cyanide bombing of wildlife.
What happened to so-called Christian stewardship of the Planet? Is empathy for other beings dead, and our downward spiral irreversible? At times, it would seem so.
Let us hope (and for those of a spiritual bent, pray). But also, let us DO. That's the emphasis of our second annual Sustainability Superhero award program at Green Builder--to honor one of the many people devoting their lives to reversing our downward slide toward making our fellow creatures, and ourselves, extinct.
To that end, help us find and nominate someone in your circle whose work has gone "above and beyond" in bringing about positive change: reducing resource waste, building longer lasting, more sustainable structures, saving energy or water or both, enhancing family planning, reducing destruction of natural habitats, and generally providing a breather for the creatures and ecosystems of nature to recover and even flourish.
Last year's winner, Nathan Good, of Nathan Good Architects in Salem, Oregon, brought his whole team to Las Vegas, when he received this award.
"We learned, laughed and partied…" he recalls. "Green Builder Magazine presented my office and me with a delightful opportunity. I highly recommend other sustainable design professionals to put themselves out there for consideration as Green Builder Magazine's "Sustainability Super Hero", and be prepared to treat their team when they receive the honor!"
To submit a candidate for this year's Sustainability Superhero of the Year award, or any of our other Sustainability Awards, please visit the Entry page online HERE.