The president's bizarre tariff war with Canada has builders reeling, but some ICF and SIP panel makers may profit.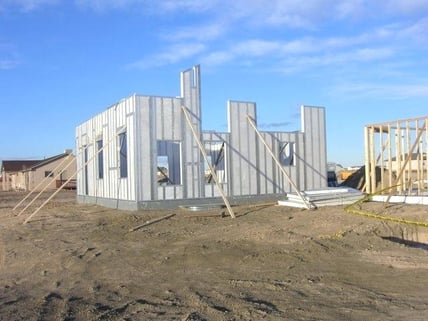 Framing lumber prices have literally gone through the roof in recent months, accelerated by Trump's one-man trade bluster toward Canada. Even the National Association of Homebuilders, which has mostly trumpeted the Trump agenda with anti-regulatory glee, has had to dampen its cheerleading, as builders are slammed with huge cost increases for conventional framing materials.

In fairness however, the price rises are not entirely Trump's doing. The U.S.-Canada agreement of softwood imports from Canada expired just as he took office. By early 2017, prices had already shot up 15%. But he's been happy to add fuel to the rising costs with inaction and tariff talk.

The sky-high cost of softwood, however, hasn't hit the building industry universally.

It could, for example, prove to be a boon for makers of ICF forms, log home kits, and (to a lesser degree) Structural Insulating Panels and steel framing. It has also driven up the costs of Southern Pine products. That's good news for manufacturers, not so much for builders.

Tthere's some debate about the price pros and cons of building, for example, with ICFs. ICF proponents argue convincingly that because of the many secondary "perks" of ICFs (smaller HVAC loads, wind resistance, etc.), they take other conventional costs off the table, approaching parity with softwood framing.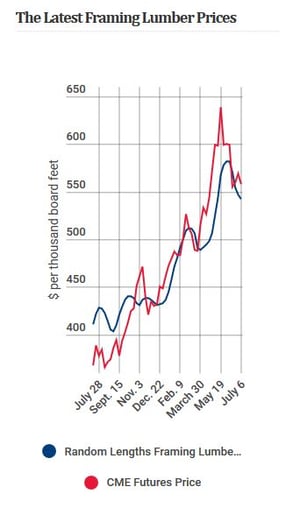 Here's the thing. Even if you go with a more conservative estimate that ICFs cost 15% more than wood framing, that gap has now been closed as wood prices spike.

Structural Insulating Panels (SIPs) too, look more attractive, although OSB prices have been volatile for the last couple of years. The question is whether SIP makers can manage uncertainties of wood fiber supply and demand and keep panel prices stable. On the other hand, the new category of SIPs made with magnesium oxide panels may seize an opportunity for rapid growth, if they can continue to scale up that technology.

And of course, we would be neglectful not to mention straw bale systems, cordwood, earth sheltered and other traditional alternative systems. High wood prices might just give your clients enough pause to consider a more radical departure from stick framing.