A Japanese firm has created plans for a self-sustaining city that can float in the Pacific, complete with forests and gardens.
The Shimizu Corp. likes to think big. One of their latest brainchilds is something called Greenfloat. It's a new environmental city concept that, from a bird's eye view, resembles the bioological process of cell division.Tha't no accident.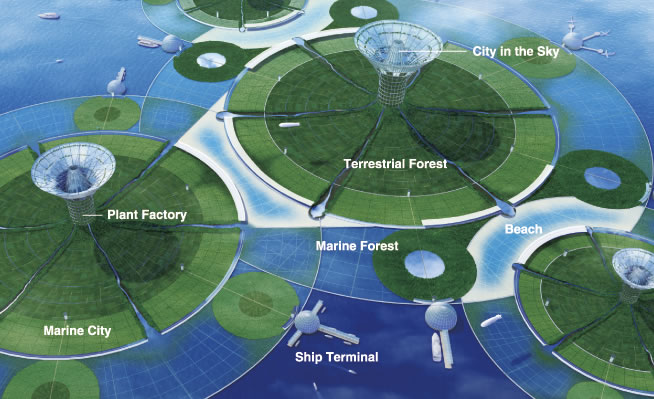 The floating islands begin as small villages, "with a walkable radius of 1km defined as a cell (district). Cells are added to form modules (cities), which join to form units (countries)."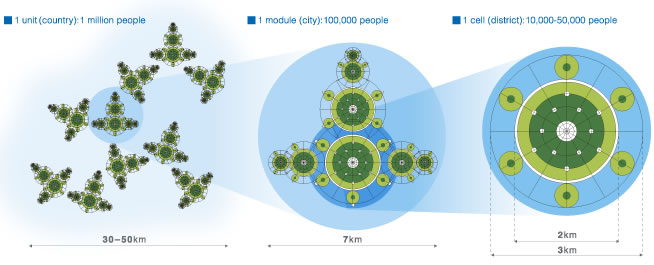 Ultimately, upper level islands are added, including places for work, and even floating forests.
Part of the project is a so-called "city in the sky," built on a floating, counterbalanced platform. They describe the construction process this way:
"We will build the ultra-high-rise tower with "Smart" system float-over deck marine construction, employing the unique properties of marine construction. The building is not erected above the surface. Construction of the framework is conducted above sea level, but as the structure is completed it is temporarily submerged. Once the framework is assembled, it is lifted in one movement using the buoyancy of sea water. Rather than moving people and equipment to the upper levels, we can consistently perform construction at the surface platforms, thus ensuring safe, efficient construction."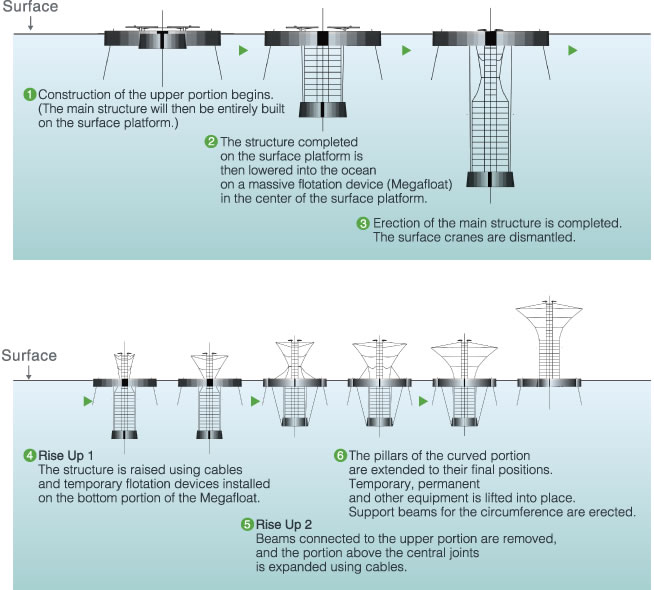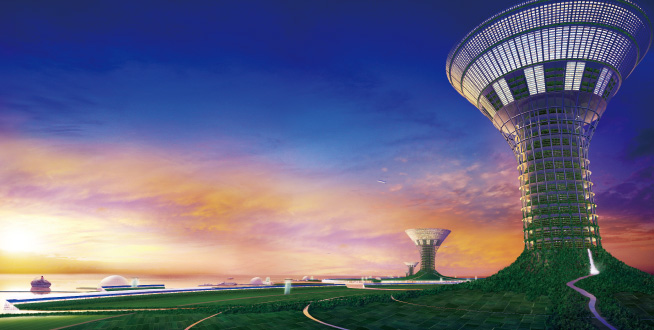 For more details, visit their website.