Big culprits include smart phones and notebooks left on chargers overnight, set-top boxes and game consoles.
TWENTY YEARS of better insulation, more efficient windows, advanced HVAC technology have really paid off. Most homes use a lot less energy per square foot to heat or cool indoor air than they did in the 1970s. That's the good news. But the bad news is that during that time we've added electric gadget after gadget to our "normal" household environment.
A few meager efforts have been made to reign in standby power waste. And of course, there are a new "power saving" plugs such as the : Belkin F7C016Q Conserve Power Switch, intended to shut down phantom power. But the responsibility really should go back to the manufacturer. The reality is that most consumers won't track or monitor how much electricity their dozens of devices are using, even if they are lucky enough to own a Kill-a-Watt power meter. This is not a minor issue. By some estimates, up to 75% of the power some home appliances use happens when the machine is idle.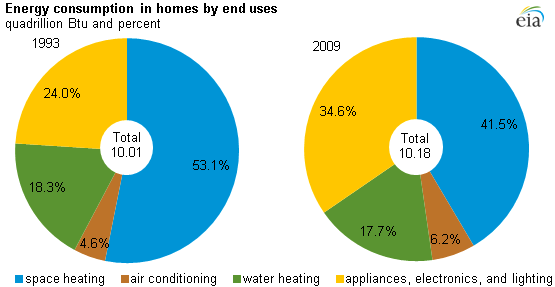 TIME TELLS. Appliances, hot water heaters and lighting use a fraction of the power they did 20 years ago, but we haven't gained an inch of ground in the big picture of energy use.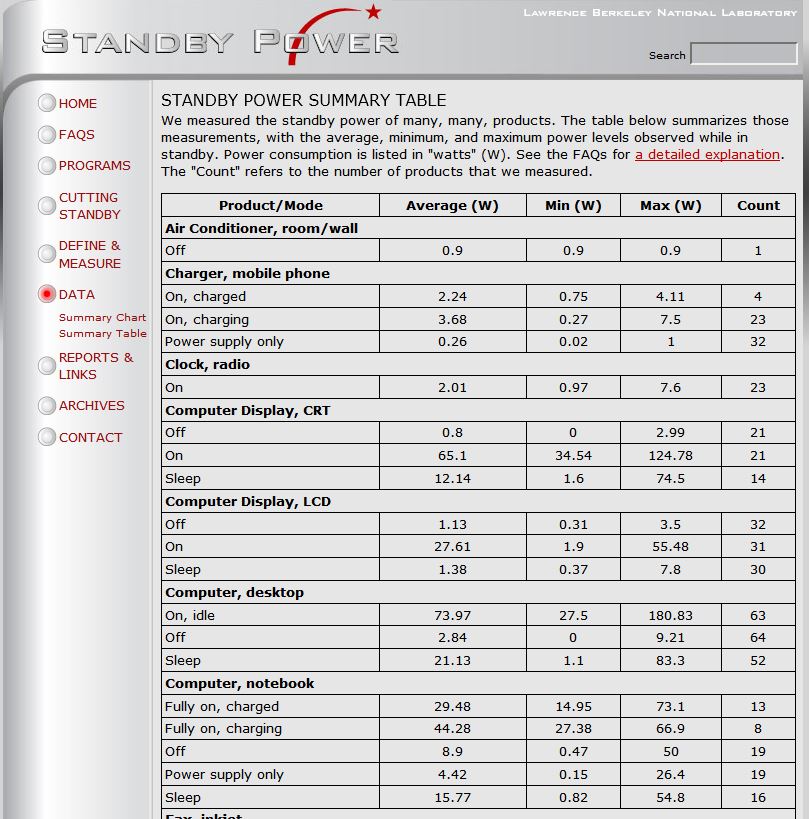 Research from Lawrence Berkeley National Laboratoy