Putting your faith in paperless billing with credit card companies such as Discover can expose your credit rating to extreme risk, and may not even have the green moral high ground.
LIKE MANY PEOPLE, I always assumed that paperless billing was a relatively risk free venture. But now that I've experienced first hand what can happen when things go wrong. I'm going back to paper, for two reasons. First, I can't risk more damage to my credit rating. Second, I've been reading up on the poorly understood environmental impacts of "paperless" accounting.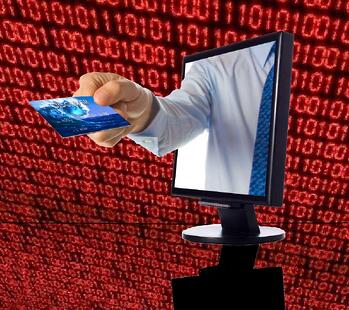 It happened this fall. I have a few credit cards in my wallet, one of them I hardly ever use, a Discover Card. Somewhere along the line, I agreed to paperless billing on this account. The problem, I have since learned the hard way, is that if your email access is interrupted or inaccessible, as mine was, (while shutting down old websites, moving, etc.) you may not be notified at all by snail mail that your account is overdue. So if you're carrying even a small balance of a few dollars, (such as the automatically billed annual fee!) you may never know that your account is being submitted to the credit bureau as delinquent.
Here's what Discover says when they pitch you to sign up for paperless:
"Can I stop my paper statements?
Yes, you can stop receiving paper statements in the mail by signing up for paperless statements. With paperless statements you will be signed up to receive two e-mails: One notifying you when your statement is ready to view online. Another notifying you 6 to 7 days before your minimum payment is due if we have not received it."
This is no small hit on your credit. My near perfect rating dropped 100 points. Thanks, Discover Card. Their desk jockeys told me they can't do anything to reverse the damage. Important lesson learned
Paperless Greenwash?
Why risk going paperless in the first place? If you're trying it as a way to be a good steward of planetary resources, you may want to read How Bad are Bananas first. Author Mike Berners-Lee debunks a lot of misconceptions about which green lifestyle choices actually reduce energy use and pollution. The author notes for example, that email is not a carbon neutral activity and our switch to digital communication has actually resulted in a net increase in CO2 pollution, due to the increase in the number of missives, and the power use of Internet servers.
He makes a similar case about paperless offices. Because many companies continue to back up their documents with paper, and send more items by email than ever, the net positive impact is negligible.
The same critique has been made of paperless billing. I wouldn't go as far as saying that paperless communication is worse than paper, but a case-by-case in-depth life cycle analysis is needed before you can take the claims of pollution reduction and forest conservation at face value.
Play it Safe
For the time being, I'm going back to paper billing with all my financial statements, and sitting tight until the paperless advocates can convince me that going paperless is actually in the environment's best interest, not just a way for them to pass on more environmental impacts to far away data centers, and create yet another subtle snare that will allow them to increase profits at the expense of customers.--Matt Power, Editor-In-Chief