New rules in California's strict building code allow buildings to share a common solar source.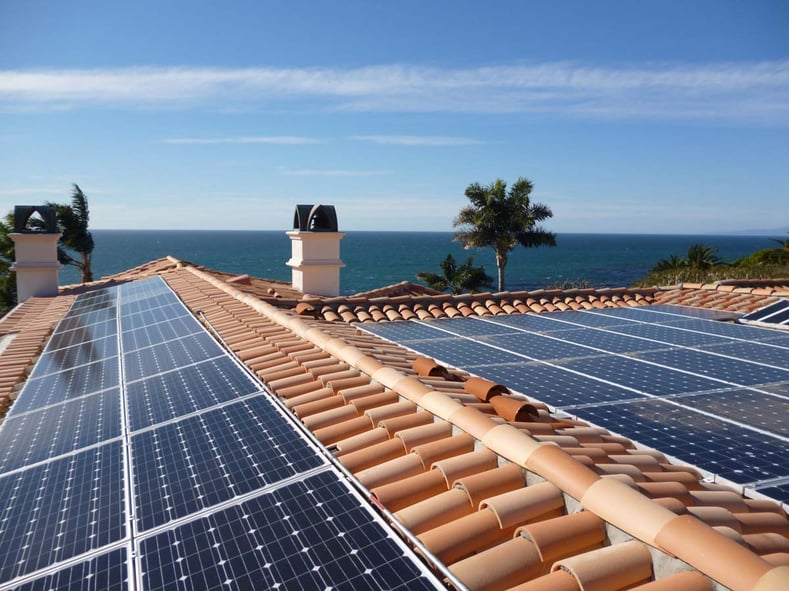 Two new items in California's strict Title 24 building code actually make solar more flexible for both home builders and buyers.
The first new item is Community Shared Solar or Battery System. This allows for a common shared system to offset any solar and/or battery requirements of a building. Because the CEC is now requiring that new homes have PV production, this provides an opportunity to provide for the needs of a project without doing so directly on the building site. A builder, for example, could choose to locate solar off site on less valuable land.
To use community shared solar, the system must:
Be operational before the final permit is signed off on the building.
Provide equivalent or better performance than what is specified for the building.
Directly benefit the building (not other properties), although it doesn't need to be directly tied into the building, it can be fed to the grid though its benefit can't transfer to another building.
Provide benefit to the building for 20 years minimum.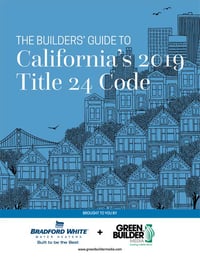 The second important change is the way builders show compliance in the performance approach. 2019 uses Energy Design Rating (EDR). Currently, it is TDV (Time Dependent Valuation). The EDR rating is scored on two aspects:
Performance of heating, cooling, and domestic hot water systems
Performance of heating, cooling, and domestic hot water PLUS appliances, lighting, plug loads and PV.
So it might play out like this: A builder could design a high performance home, but not include PV. The first goal is passed, but because he doesn't have the necessary PV production required by code, the house will fail. In another situation, say a builder puts up a home that has lots of windows but offsets their energy use with a huge PV system. While he will clear goal two, he will be wildly out of compliance with goal one, and the house will fail. The idea behind the two goals is that the CEC is looking for a balance of energy efficiency and PV production. (Additions and alterations will still be rated via TDV and not subject to the PV or use of appliances and receptacles rules).
Learn more about this and other important code changes by downloading our FREE ebook, The Builder's Guide to California's Title 24.
Photo: Levine Homes