New homes built to LEED commanding 8 percent premium.
Washington, D.C. – (July 11, 2017) – A new study from The University of Texas at Austin and the U.S. Green Building Council (USGBC) finds that new homes in Texas built to meet green building standards like LEED (Leadership in Energy and Environmental Design), the world's most widely used green building rating system, are worth an average of $25,000 more in resale value than conventional homes.
The study, "The Value of LEED Homes in the Texas Real Estate Market: A Statistical Analysis of Resale Premiums for Green Certification," found that homes built to LEED standards between 2008-2016 showed an 8 percent boost in value, while homes built to a wider range of green standards saw a 6 percent increase in value.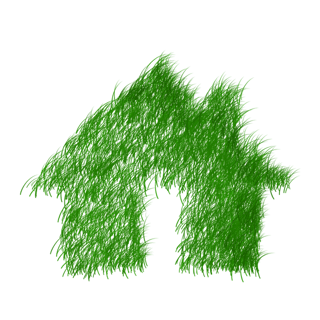 "Our research shows there is a 'green premium' in the Texas single-family home market," said The University of Texas at Austin's Dr. Greg Hallman. "The average new home in our Texas MLS dataset sells for $311,000, so a 6-8% green premium represents a significant gain for home owners, developers, and real estate agents and brokers."
The Green Homes study looked at more than 3,800 green-certified homes, including LEED-certified homes, built in Texas between 2008 and 2016 to determine if certification raised the resale value of homes. The study was conducted by the Real Estate Finance & Investment Center at The University of Texas at Austin's McCombs School of Business. It was based on an analysis of more than 230,000 homes in Texas and used a regression model taking into account interior floor area, number of bedrooms and bathrooms, garages and the age of the home, as well as whether or not homes were built according to green standards including LEED.
"As developers and buyers continue to see the value in LEED, we expect the number of LEED-certified homes to increase in the Texas market," said Taryn Holowka, senior vice president, USGBC. "Homes that are built to meet green standards deliver more value to the seller and also ensure that buyers will have a high-value sale down the road and reap the benefit of lower utility bills while living in the home."
LEED-certified homes benefit the triple bottom line of people, planet and profit by enhancing the health and wellbeing of occupants, saving costly environmental resources like energy and water, and providing cost savings to individual homeowners or residential building owners. On average, LEED-certified homes use 20-30 percent less energy than a home built to code, with some homes reporting up to 60 percent savings, which lowers energy costs.
The LEED Homes rating system was created in 2008 as a way for single-family homes and multi-family buildings to achieve LEED certification. LEED Homes projects undergo a technically rigorous process to become certified, including multiple on-site inspections and quality assurance. More than 1.5 million residential units are currently participating in LEED in the world. USGBC's 2015 Green Building Economic Impact report found that the residential green construction market is expected to grow from $55 million in 2015 to $100.4 million in 2018, representing a year-over-year growth of 24.5 percent. Currently, there are more than 6,890 homes certified or pursuing LEED-certification in Texas.
###
About the U.S. Green Building Council
The U.S. Green Building Council (USGBC) is committed to a prosperous and sustainable future through cost-efficient and energy-saving green buildings. USGBC works toward its mission of market transformation through its LEED green building program, robust educational offerings, an international network of local community leaders, the annual Greenbuild International Conference & Expo, the Center for Green Schools and advocacy in support of public policy that encourages and enables green buildings and communities. For more information, visit usgbc.org, and connect on Twitter, Facebook and LinkedIn.
About the McCombs School of Business
One of the largest and most distinguished business schools in the country, the McCombs School of Business at The University of Texas at Austin is dedicated to educating the business leaders of tomorrow while creating knowledge for industry and society. McCombs educates more than 6,000 undergraduate, MBA, MPA and Ph.D. students each year, creating one of the largest cumulative impacts of any business school in the world.