With more and more people looking to smart technology to stay connected to their home, this real estate company is getting a jump on their messaging.
While walking the many miles of show floor during CES in January I came across something I did not expect to see. A real estate company.
For anyone unfamiliar with CES, the official name of the show is "The International CES (Consumer Electronics Show®)". It's a gathering place for consumer technology nerds - a place where you can experience the latest mind-blowing innovations. If you're into anything to do with the Internet of Things, this is the place to be.
My first thought was to question why a real estate company, Coldwell Banker, was at a show like CES. Having spent many years in the real estate industry I could not think of one thing they'd have to say in that space that would be meaningful. And then I started listening.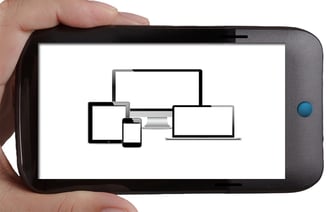 In 2015 Coldwell Banker worked with CNET to conduct a Smart Home Survey with over 4,000 American adults to examine consumer trends relating to the adoption of smart home technology. 78% of the participants with smart home products said they control one or more of their products with a mobile device.
Prior to CES 2016 they also surveyed over 4,000 U.S. adults with results showing homeowners are willing to pay more to "smart stage" their home. More than half of the homeowners polled said they would purchase or install smart home products if they were selling their home as they were certain doing so would make the home sell faster. 45% of those polled said smart products saved them an average of over $1,100 per year.
Coldwell Banker has also launched a portal where potential home buyers can search for homes on the market that come with intelligent home technology. I decided to try it out so I entered the following criteria: New York (location); 1M (maximum cost); at least 2 bedroom/2bath. The results came back with 9 listings and terms in the sales descriptions varied from, "Smart home ready w/ home security sys (internet accessible)," to "Smart Home Lighting System," or "pre-wired for smart home technology." Some of the phrases that were a little too general for my taste included, "TECH SAVVY SMART HOME," or "smart home office/den addition."
According to the National Association of Realtors (NAR), approximately 5 million existing-homes are bought and sold each year creating a huge sector for intelligent home product developers, realtors, homebuyers and sellers to communicate and collaborate.
See the full results from the Marketplace Survey.

---