Instead of paying for artificial intelligence diagnoses, what we really need is a robo-caller that's the nemesis of claims adjusters everywhere.
While dodging the crowds at CES with my friend and colleague Craig Coale last month, we were whisked into a traveling sideshow of sorts, a converted RV with a full-time virtual health assistant on board. Addison, as they call her, watches the inhabitants 24/7, from the comfort of her pixel-borned universe, and comments on things in our universe that she observes. "Did you know you're favoring one hip?" I don't think you remembered your medications, Dora,"—that sort of personal comments—the kind that, if you were a teenager instead of an octogenarian, might wither your soul.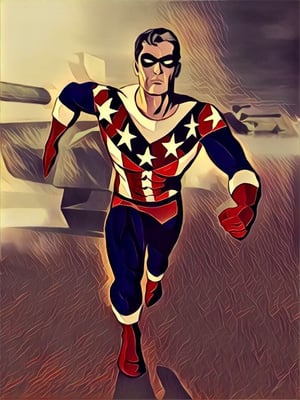 May I suggest, however, that the whole model of AI-based home healthcare is not a quantum leap forward at all. Instead of helping people obtain affordable and reasonable healthcare, it's simply another back door channel for insurance claims adjusters and pharmaceutical barons to identify high risk individuals, blame you for your own health problems (and thus avoid paying for the remedies) hook you on risky and expensive drugs, and make you feel like you're getting personal care, when in fact you're chances of getting an accurate diagnosis and good care keep vanishing down an ever smaller rabbit hole.
My family doctor has told me repeatedly to stop looking at the Internet to identify they meanings of various aches, pains or "symptoms."
"You'll just end up scared out of your mind about the wrong things," he says. "And no matter what's wrong with you, the anxiety compounds the illness."
What I didn't see at the show, however, were health devices actually designed to empower patients, not insurance corporations.
Sure you can monitor your own blood pressure, or check your cholesterol, or make sure you got your requisite 10,000 steps per day, but there's nothing to fight for your right to affordable, effective health care.
With each new iteration of virtual health care aids, we voluntarily surrender data that's ripe for abuse. Do we really need more AI surveillance? What if a client neglects her fitbit routine for a month, just before having a stroke? Couldn't the client's insurer, who was discounting her policy based on exercise, say that she mislead them? How about that pattern of high blood pressure she noticed—but did not report to her doctor? What if she dies, and her life insurer obtains this data, and says her death was the fault of negligence, and thus her surviving spouse gets nothing…..?
Next year, I'd like to see a new breed of home healthcare innovation, an artificial intelligence that outthinks insurance claims adjusters and makes mincemeat out of overpaid insurance CEOs. Best of all, it answers phone parrying with robo-calling, calling the CEO at home, in the gym, at his Mistress' beach house, asking simple, relentless, and redundant questions about overbilling.
"Mr. Jackson this is Scorpion AI calling. Why was Mr. Lemond charged 370.50 for arthroscopic pre-analysis when no arthroscopic procedure was rendered?"
"Who is this? Why are you calling me at the gym?"
"Mr. Jackson, after two thousand and seven calls today to three hundred eighty employees at your electronic outsourcing service in Karachi, Pakistan, I have established that you are the source of the error on Mr. Lemond's bill. I apologize for calling you at the gym, but as CEO of Acme Insurance, I'm sure you understand that I will proceed until Mr. Lemond's bill has been corrected."
"I'm hanging up." (click)
The gym attendant approaches Jackson.
"Mr. Jackson, it's for you, it's urgent."
"Yes?"
"Mr. Jackson, Please do not hang up. Mr. Lemond simply wishes to have this bill for 370.50 removed from his account. By stating "Scorpion Approval" you can grant me temporary administrator authority and you will receive no more calls on this matter."
"Dammit."
__________________________
Why not? If some of the same geniuses who want to mine our personal data and sell it to soulless corporations would do something to help the rest of us, I bet a lot of Americans would be willing not only to get behind, but to dump go-fund-me money into developing and commercializing a populist innovation, instead of the usual escalation of the takeover of the human spirit.
Artwork courtesy of Jay Piscopo
---