Americans will spend $90 billion on smart home devices by 2023, as connected living becomes the new normal.
To learn more about market trends and COGNITION Smart Data, attend Green Builder Media CEO Sara Gutterman's presentation next week at the RESNET conference in Scottsdale on Tuesday, February 25 at 3:30.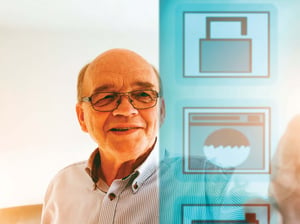 Call it a case of "getting smart." According to COGNITION Smart Data, nearly 40 percent of Americans currently use smart technology in their homes, and acceptance continues to grow. About 65 percent of homeowners own a smart home device or plan to purchase one this year. Once a homeowner purchases one smart home device, they are 70 percent likely to purchase another one. And 60 percent of homebuyers say they will pay more for a smart home.
Yet, that's not to say the wholesale conversion to Wi-Fi-enabled living is a done deal. Important concerns about privacy and "hackability" still need better solutions. A fair assessment of public attitudes toward smart home technology at this point might be "cautiously fascinated."
Two demographic groups play a key role in this emerging market: Millennials and Active Adults.
Millennials, representing about 83 million Americans, ages 25-39, have grown up with technology—it's in their DNA. Thirty-seven percent of them are now in the housing market, and 74 percent of those say they are looking for a home with smart features.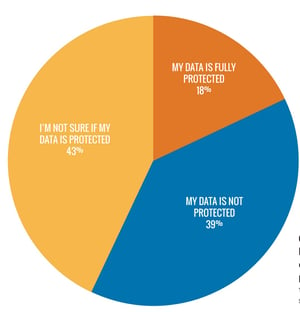 Clearly, smart tech has a long way to go before consumers trust that their personal data is safe using these devices.
The other group, Active Adults, includes a record 46 million people age 65 and older in the U.S., a number that is projected to grow to more than 67 million by 2050. These Active Adults (and their caretakers) are embracing smart home technology that can help them age in place and stay in their homes longer, adopting a range of Assisted Living Technologies (ALT) such as motion sensors, fall detection devices, health monitors and prescription dispensers. While these technologies do require an upfront investment, it's only a fraction of what it costs to place an individual in an assisted living facility.
Security: The Great Unknown
Security is the No. 1 purchase consideration for consumers with respect to smart home devices, but it is also the elephant in the room. Metadata collection and privacy concerns are top of mind across all consumer audience segments.
Homeowners want their smart home systems to protect their data and detect dangers in the house (fire, intruders, etc.) and send alerts. They're also looking for proactive systems that can protect their homes from things such as poor indoor air quality, water leaks and mechanical equipment malfunctions (with diagnostics that can alert a homeowner before an air conditioner or water heater breaks down).
The technology exists to address these privacy concerns, but so far, what's often lacking is the will. This is in part because many companies use the data they collect from smart devices to inform their marketing efforts, or as a secondary product to sell to other companies. If they're not willing (or compelled by new laws) to change this approach, the question is whether their buyers will ultimately consider the loss of privacy too high a cost for the convenience of connected living.
On the technical side, however, many of the roadblocks to connectivity are disappearing. Technological advances, have begun to eliminate integration issues by allowing devices to talk directly to one another; enhanced intelligence systems that process behavioral patterns and create intuitive experiences for homeowners; local data processing (on a home level rather than in the cloud) to address privacy concerns; and a transition from personal computing (one person controls one device) to communal computing (several people can control devices in a shared space.)
While these advancements sound complex, the general market movement in the smart home space will actually be towards further simplification and unification of protocols, hubs and devices.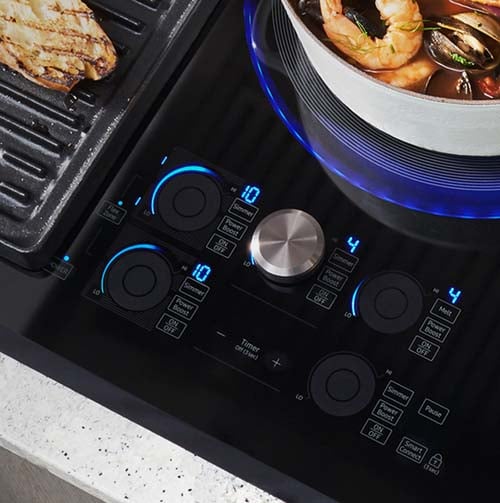 Time Savings: A New Angle for Smart Appliances
New devices aim to help with mundane tasks.
Connected appliances such as ovens, dishwashers and clothes dryers now include smart features such as smartphone-based remote controls, self-diagnostics, sensors and alerts. As connected tech in the home evolves from novelty to invisible helper, the brands and products that flourish will reduce time spent on mundane chores.
How much time? More than half of Americans surveyed say that having smart products in their home saves them about 30 minutes per day, which equates to 182.5 hours a year, or roughly a week and a half of time bought back.
To illustrate, let's look at time management in a connected kitchen. Kitchens are home to three time-consuming tasks: meal planning, grocery shopping and meal preparation/cooking. The right technology can shave precious minutes from these mundane tasks. Here's how:
Let's begin with smart refrigerators. The latest models include built-in barcode scanners, smart screens, interior cameras and more. They can inform the homeowner about which products need refilling, which ones are past their expiration date, and more. These appliances streamline the shopping process, saving time driving, shopping and refilling regularly used items.
Smart dishwashers, as another example, can optimize water use, detect how dirty dishes are, and remind users that they left a full load ready for use.
Electric cooktops, as another example, can combine induction technology with smart connectivity. Induction tops heat up much more efficiently that element stoves, and can ultimately run on clean, renewable electricity, not natural gas. With induction, homeowners can prepare meals more quickly, at less resource cost.
---