Learn from award winning builder, Matt Belcher, on how employing SIPs for your next building envelope positions the project to meet and surpass both current and upcoming energy codes while promoting interior comfort and health at an affordable price. As a long-time high performance builder, Matt will demonstrate how to win at marketing energy efficient/high performance structures while saving installation time and cost on your next project.
---
About our Presenter: Matt Belcher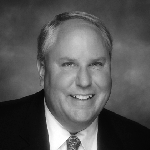 Matt Belcher is an experienced and nationally-recognized builder, author, trainer and consultant on the business of high performance buildings and development. He has been actively involved in the construction industry for over three decades, including six years as a top building codes official in the St. Louis region.
With a career specializing in cost effective building/retrofitting sustainable energy efficient homes, light commercial construction and development. He is committed to the "whole building" design approach using a portfolio of energy resources.
---