If you're a builder or a contractor in the residential sector, you are aware of the expanding fire sprinkler mandates that are increasing across the country for new construction homes. If you have questions and need answers, hear from an experienced fire sprinkler design technician about key points to know about fire sprinkler design and tips that might help you if the mandate reaches your neck of the woods.
Topics include:
A brief history of residential fire sprinklers
The different options for residential fire sprinkler systems
Design techniques to add value and reduce cost
What you need to know about water supplies and city requirements
The presentation materials are available for download here.
---
About our Presenter: Melisa Rodriguez, P.E., NICET IV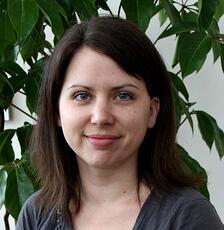 Melisa Rodriguez is the Design Services Supervisor of Fire Safety at Uponor. She is a professional engineer who holds more than 10 years in the industry with a NICET Level IV certification in fire sprinkler design. She received her bachelor's degree in Mechanical Engineering from the University of Minnesota and is a professional member of the National Fire Sprinkler Association (NFSA), the National Fire Protection Association (NFPA) and the American Fire Sprinkler Association (AFSA) as well as the Vice Chair of Communications Subcommittee for the NFSA Future Leadership Committee, an Alternate Member of the NFPA Residential Technical Committee and the Alternate Liaison to Governors Council for Fire Prevention for the Minnesota Society of Fire Protection Engineers. She can be reached at melisa.rodriguez@uponor.com.

---