Michele Steinberg, NFPA's Wildland Fire Operations Division Manager, discusses concepts and techniques around siting, designing, building and maintaining homes and neighborhoods to resist ignition from wildland fire.
FIRE IS A NATURAL PART of many North American landscapes, but it doesn't have to be a disaster when it occurs. Learn how better choices in design and materials can help your work be both environmentally sound and safer from nature's fire.
---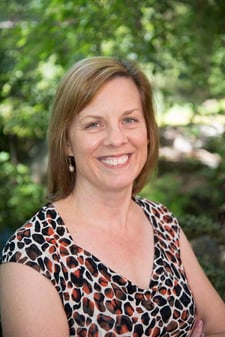 About our Presenter: Michele Steinberg, NFPA Michele Steinberg is the Division Manager for Wildland Fire Operations at the National Fire Protection Association (NFPA), where she leads a team dedicated to wildfire safety education, advocacy and outreach. From 2002 to 2013, she oversaw the development and implementation of the national Firewise Communities/USA® Recognition Program, which now reaches more than 1.3 million residents of nearly 1,200 communities in 41 states. Division projects cover a broad spectrum of wildfire safety education, advocacy and training as well as international outreach.
Ms. Steinberg has worked since 1989 in the areas of natural hazards and land use planning, floodplain management and flood insurance, and disaster safety marketing and outreach. She has previously served as special projects manager for the Insurance Institute for Business & Home Safety (IBHS); hazard mitigation specialist for the Federal Emergency Management Agency (FEMA) New England regional office; and regional planner for the Massachusetts Flood Hazard Management Program. She is the author of numerous articles and technical documents on disaster safety and mitigation planning, and currently serves on the Executive Committee for a new American Planning Association membership division, Hazard Mitigation and Disaster Recovery Planning. She holds a BA in English and American Literature from Brandeis University and a Master of Urban Affairs from Boston University.
---