Mothers, in particular, express concern about asthma and other air pollution effects—but few seem willing to adjust their cooking habits in response.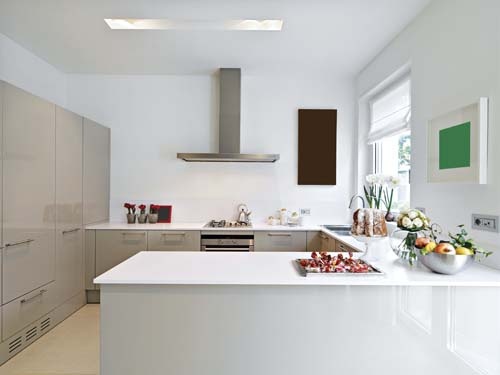 It's not like the tools don't exist. It's the lack of behavior change that is making kids sick indoors. As I've reported in the past, most people rarely use their range hoods by choice. In fact, one major study found that "Only 8 percent of the participants used their ventilation system whenever they cooked," while 8 percent used ventilation "almost never," and 15 percent used ventilation only "once in a while."
This flies in the face of all the evidence about cooking smoke, especially when foods are cooked in vegetable oils. Although there's some debate as to which oils are worse for your health when they start to smoke and give off free radicals, no cooking smoke is good for you.
Johns Manville did a study of Iowa homeowners, and found that about a third of them think their indoor air is cleaner than outdoor air. The reverse is generally true. And most people spend 90 percent of their time indoors.
What does this mean for kitchen designers and builders? Range hoods must include automatic sensors, or they will simply not be used.