With summer just around the bend, it's a good time to be aware of your air quality.
Each year the Asthma and Allergy Foundation of America (AAFA) declares the month of May as "National Asthma and Allergy Awareness Month." 50 million Americans live with allergies - some of which could be due to climate change. The AAFA explains "as global temperature and CO2 levels rise, plant pollination cycles have become longer and more intense, with record pollen counts becoming routine. This was seen in the U.S. where record temperatures went hand-in-hand with record pollen counts, and with that, record allergy suffering."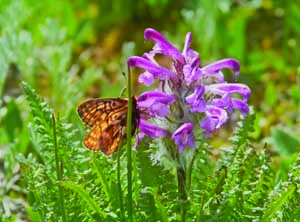 Beautiful, sunny, spring days encourage us to open doors and windows and let that oudoor air inside. But you're also inviting in the pollen. Preventative measures can be taken to help alleviate the effects of pollen and improve the indoor air quality in your home. These can include:
-Keeping your windows closed
-Using an air filter in your home
-Cleaning your home regularly to prevent the build-up of dust and other allergens
-Using mattress and pillow covers and washing them regularly
Additionally, the week of May 2-May 6, 2016 has been designated as "Air Quality Awareness Week" by the U.S. Environmental Protection Agency (EPA). Research shows that air pollution can worsen asthma symptoms. With poor air quality alerts already rising in areas such as New England and Arizona, people who are sensitive to air pollutants are encouraged to limit strenuous outdoor activity. Everyone can do their part in helping to reduce air pollution including walking, car-pooling, or using public transportation.